Thunder Bay's Only Campus and Community Radio Station
Campus based, community and volunteer fueled radio in Northwestern Ontario. Homegrown and locally focused.
On air
Jan 17, 2019 4:30 AM – 5:00 AM
News Magazine
With Syndicated Programme
Syndicated from Deutsche Welle In Germany - As humans' impact on the planet becomes more evident, there is a need for independent reporting. Living Planet looks at new technologies, visits innovative projects and keeps you up-to-date on the state of the earth.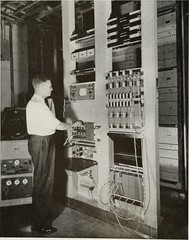 Just ended
Jan 16, 2019 10:00 PM – 11:00 PM
Rock/Pop/Rock'nRoll/Soul
With Marissa
It's late! What are you doing up? Wanna listen to Marissa's Super Fun Late Night Show? It's so fun!
On CILU 102.7fm
Country-Adjacent
Country inspired indie tunes for your enjoyment!!
This playlist has no spins (yet).