Community Service and Educational Broadcasting
Alternative, non-commercial community & college radio station located on the UC Santa Barbara campus. Since 1962.
On air
Jan 19, 2020 6:00 PM – 7:00 PM
Rock
With Wane Lietoc
Lietoc returns to the scene of the crime, playing music from 2000-2006 championed by Pitchfork Media.
"The Top 20 Albums of 2000"
Wane Lietoc plays the music championed by the men (and only men) of Pitchfork's 2000 editorial staff. Discussion of what was going on this list, the merits of these reviews, and special voices!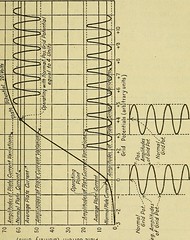 6:38 PM

Summer Hymns

New Underessmen

Voice Brother and Sister

Misra

2000

6:36 PM

King Biscuit Time

Fatheriver

No Style

Because Music

2000

GBAYE9802309

6:32 PM

Two Lone Swordsmen

Neuflex

Tiny Reminders

Warp Records

UK

2000

GBBPW0000084

6:28 PM

Super Furry Animals

Y Gwyneb Iau

Mwng

Domino Recording Co

2000

GBCAD1500202

6:26 PM

Modest Mouse

What People Are Made Of

The Moon & Antarctica

Epic

2000

USSM10004749

6:19 PM

Sleater-Kinney

Youth Decay

Sleater-Kinney

All Hands on the Bad One

Kill Rock Stars

USA

2000

CD

USSUB1410704

6:17 PM

Believo!

Touch and Go Records

2007

USTG30732501

6:13 PM

Les Savy Fav

ROME (written Upside Down)

ROME (Written Upside Down) - EP

Southern Records

2000

US2280400103

6:08 PM

Radiohead

The National Anthem (Live)

Radiohead

6:06 PM

Pop

Kompakt

2017

DEU671600247

6:02 PM

Grandaddy

Underneath the Weeping Willow

The Sophtware Slump

UMC (Universal Music Catalogue)

2000

USVT10000020

6:00 PM

Clinic

The Return of Evil Bill

Internal Wrangler

Domino Recording Co

2000

GBCEL0000136