Community Service and Educational Broadcasting
Alternative, non-commercial community & college radio station located on the UC Santa Barbara campus. Since 1962.
Mar 8, 2020 6:00 PM – 8:00 PM
Rock
With Wane Lietoc
Lietoc returns to the scene of the crime, playing music from 2000-2006 championed by Pitchfork Media.
Pitchforkmedia's Top Singles of 2003
With the proliferation of mp3 files expanding out onto platform like iTunes, it seemed time that Pitchfork too would open their coverage towards the single for the year 2003.
What is interesting about this inaugural list is just how many canonized pop & hip hop bangerz came out of 2003. Poptimism may not have been a formalized term, but this list is pure chrysalis for the criticism that plagues the site to this day.
So, Lietoc spends two hours diving into the sounds of a 2003 pop n' indie landscape as a prelude to discussion of the wildly different Pitchforkmedia top 50 albums of 2003 list!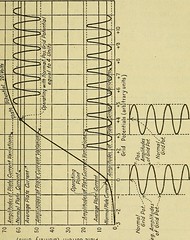 6:01 PM

Hail to the Thief

XL Recordings

2003

GBAYE0300722

6:10 PM

Ellen Allien

Trash Scapes

Trash Scapes - EP

BPitch Control

2003

DEAE60300511

6:15 PM

Dead Cities, Red Seas & Lost Ghosts

Mute

United States

2003

MP3

FR86W0300280

6:20 PM

Afro Finger & Gel

BubbleTease Communications

2003

TCAAR1003122

6:28 PM

The Libertines

Time for Heroes

Up the Bracket

Rough Trade

2002

GBCVZ0200369

6:31 PM

12:51 - Single

RCA Records Label

USA

2003

MP3

USRC10301489

6:33 PM

Think Tank

Parlaphone

2003

GBAYE1201021

6:37 PM

Ted Leo and the Pharmacists

Where Have All the Rude Boys Gone

Hearts of Oak

Ted Leo

2003

USA561410888

6:45 PM

Nujabes

Horn in the Middle

Metaphoric Music

Hydeout Productions

6:50 PM

Boy In Da Corner

XL Recordings

2003

GBCAD0706746

6:54 PM

Madvillian

America's Most Blunted

Madvillainy

Stones Throw Records

2003

MP3

6:57 PM

Basement Jaxx

Lucky Star (feat. Dizzee Rascal)

Kish Kash

XL

2003

GBBKS0300099

7:06 PM

Up in Flames (Special Edition)

The Leaf Label

2003

GBCKB0300004

7:09 PM

DFA Records Compilation #1

DFA Records

2003

US4GE0300004

7:17 PM

Up in Flames (Special Edition)

The Leaf Label

2003

GBCKB0300003

7:21 PM

Electric Six

Danger! High Voltage (Soulchild Radio Mix)

Fire

XL Recordings

2003

CD

GBBKS0200539

7:25 PM

The Rapture

House of Jealous Lovers

DFA/The Rapture

Echoes

Mercury

USA

2003

CD

GBF080300283

7:33 PM

!!!

Me and Guiliani Down by the School Yard - A True Story

Me and Guiliani Down by the School Yard - Single

Touch and Go Records

2003

USTG30423408

7:43 PM

The Delgados

All You Need Is Hate

Hate

Mantra

2002

CD

DEBL61189309

7:46 PM

The Postal Service

The District Sleeps Alone Tonight

The District Sleeps Alone Tonight - EP

Sub Pop

2003

USSUB0400201

7:51 PM

Spoon

The Way We Get By

Britt Daniel

Kill the Moonlight

Merge Records

USA

2002

CD

USMRG0340037

7:55 PM

Hey Ya! - Single

Arista

2003

USAR10300924