Community Service and Educational Broadcasting
Alternative, non-commercial community & college radio located on the UC Santa Barbara campus. The University of California's first station. Since 1962.
Oct 1, 2019 12:00 PM – 2:00 PM
World
With C-Bae
A deep dive into global sub-genres with discussion of historical and cultural roots.
Ethio-Radio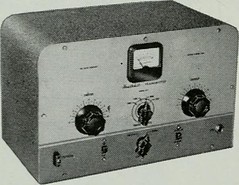 12:00 PM

Addis Through the Looking Glass (Bonus Track Version)

Real World Records

2011

GBVEN1000047

12:05 PM

Mulatu Astatke

Yèkèrmo Sèw

The Story of Ethio Jazz (1965-1975) [New York - Addis - London]

Strut Records

2009

DEG930990130

12:09 PM

Ethiopia

Teddy Afro

2017

USDY41720376

12:16 PM

Alemayehu Eshete

Enkoy nat yabay dar

Ethiopiques, Vol. 25 - Modern Roots (1971-1975)

Buda musique

2009

FRY397312517

12:19 PM

Gigi

Palm Pictures

USA

2001

CD

USPA30300008

12:24 PM

Mahmoud Ahmed

Ere Mela Mela

Mahmoud Ahmed

Ethiopiques, Vol. 7: Erè mèla mèla 1975-1978

Buda Musique

2004

FR6V80500993

12:29 PM

Mahmoud Ahmed

Tew Limed Gelaye

The Best Of... Tizita Vol. 1

AIT Records, Inc.

2003

USX9P0797809

12:37 PM

Ayalew Mesfin

Hasabe My Worries

Hasabe

Now-Again Records

2018

US2S71864001

12:40 PM

Black Jesus Experience

Migration

Migration

Independent

2014

AUA731400020

12:46 PM

Getatchew Mekurya & The Ex

Ethiopia hagere

Getatchew Mekurya

Moa Anbessa

Getatchew Mekuria

2008

Other

GBJCX0831402

12:53 PM

Alemayehu Eshete & Shebele's Band

Tashamanalètch

Éthiopiques, Vol. 13: The Golden Seventies

Buda musique

2005

FR6V80501099

12:57 PM

Girma Beyene & Akalé Wubé

Muziqawi Silt

Mistakes on Purpose (Ethiopiques 30)

Buda musique

France

2016

FRY391615467

1:04 PM

Mulatu Astatke & The Heliocentrics

Blue Nile

Inspiration Information 3

Strut

uk

2009

LP

DEG930940068

1:07 PM

Karl Hector & The Malcouns

Kingdom of D'Mt

Ka Rica-Tar

Now-Again Records

2015

US2S71533001

1:11 PM

Akalé Wubé

ClapSon

2010

FR0Y21000013

1:17 PM

Invisible System

Tizita (feat. Portishead Adrian Utley, Ethiopiques)

Street Clan

Harper Diabate

2011

GBYKM1100001

1:21 PM

Girma Beyene & Akalé Wubé

Enkèn Yèlélèbesh

Mistakes on Purpose (Ethiopiques 30)

Buda musique

france

2016

FRY391615468

1:25 PM

Getatchew Mekurya

Yègènèt muziqa

Éthiopiques, Vol. 14: Getachèw Mèkurya

Buda musique

france

2005

CD

FR6V80501116

1:29 PM

Nouvelle fleur

Eklektik

2016

FR9W11603095

1:32 PM

The Whitefield Brothers

Safari Strut

Earthology

Now Again Records

2010

Other

US2S71047002

1:36 PM

Mulatu Astatke & The Heliocentrics

Addis Black Widow

Inspiration Information 3

Strut

uk

2009

LP

DEG930940066

1:39 PM

Samuel Yirga

Abet Abet

Samuel Yirga

Guzo

Real World Records

2012

GBVEN1100081

1:45 PM

Krar Collective

Ende Eyerusalem

Ethiopia Super Krar

Riverboat Records

2012

GBDTM1260010

1:52 PM

Krar Collective

Guragigna

Temesgen Zeleke

Ethiopia Super Krar

Riverboat Records

2012

GBDTM1260001