KDHX is member supported community media, broadcasting at 88.1 FM in St. Louis, and offering a full spectrum of music and cultural programming.
Oct 4, 2022 10:00 AM – 12:00 PM
Music
With Sunny Boy Mason
The Riverboat Shuffle explores the Ragtime, Jazz, Blues and Swing of the early 20th Century with historical contexts of the records and artists, and a strong focus on St. Louis' own musical history.
From records created almost (and over) 100 years ago, to contemporary artists playing in traditional styles, this syncopation-packed show will have your foot tapping and leave you smiling.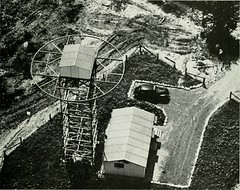 10:00 AM

King Oliver's Greatest Hits

Gralin Music

2000

10:05 AM

Pirron's New Orleans Orchestra

West Indies Blues

New Orleans Dance Bands

Acrobat

2011

10:09 AM

Clarence Williams

A Pane In the Glass

Clarence Williams Selected Favorites, Vol. 1

Charly Records

2006

10:13 AM

Muggsy Spanier

Riverboat Shuffle

Jazz Figures / Muggsy Spanier (1939-1944)

Collector Records Greece

2006

10:16 AM

The Halfway House Orchestra

Maple Leaf Rag

New Orleans Jazz 1925-1928

Master Classics Records

2010

10:19 AM

Lizzie Miles

I Hate A Man Like You

New Orleans Blues

Acrobat

2002

10:24 AM

Esther Bigeou

That Twa-Twa Tune

Million Dollar Smile

Suncoast Music

2015

10:27 AM

The Halfway House Orchestra

Squeeze Me

New Orleans Jazz 1925-1928

Master Classics Records

2010

10:30 AM

Mississippi Sheiks

He Calls That Religion

Mississippi Sheiks Vol. 3 (1931-1934)

Document Records

1991

10:34 AM

Blind Willie Johnson

If I Had My Way I'd Tear the Building Down

American Epic: The Best of Blind Willie Johnson

Columbia/Legacy

2017

10:38 AM

Bix Beiderbecke

Old Man River

Essential New Orleans Jazz

Not Now

2015

10:42 AM

Lead Belly

Pick a Bale of Cotton

Where Did You Sleep Last Night: Lead Belly Legacy, Vol. 1

Smithsonian Folkways Recordings

1996

10:43 AM

Lead Belly

In New Orleans (House of the Rising Sun)

Where Did You Sleep Last Night: Lead Belly Legacy, Vol. 1

Smithsonian Folkways Recordings

1996

10:45 AM

The Boswell Sisters

Between the Devil and the Deep Blue Sea

That's How Rhythm Was Born

Legacy/Columbia

1995

10:51 AM

Charles Creath's Jazz-O-Maniacs

Won't Don't Blues

L

East St. Louis Stomp

Frog Records

2016

10:54 AM

Memphis Jug Band

Stealin', Stealin'

When the Sun Goes Down, Vol. 2: The First Time I Met the Blues (Remastered)

RCA Bluebird

2002

11:01 AM

Marty Eggers & Bill Mason

Harlem Rag

L

Gaslight Squares

Gaslight Squares

2017

11:04 AM

Roosevelt Sykes

Boot That Thing

Jazz Figures / Roosevelt Sykes, (1929 - 1930), Volume 1

Collector Records

2007

11:07 AM

Gaslight Squares

Quit Kickin' My Dog Around

L

Gaslight Squares

Gaslight Squares

2017

11:12 AM

Gaslight Squares

Snake Rag

L

Gaslight Squares with Bill Mason

Gaslight Squares

2019

11:16 AM

Jesse Stone & His Blue Serenaders

Boot to Boot

East St. Louis Stomp

Frog

2017

11:19 AM

Haitian Orchestra

Ti Ralph

11:24 AM

Fats Waller

Hold Tight (Want Some Seafood, Mama)

RCA Original Masters: The Best of Fats Waller

RCA Bluebird

1931

11:26 AM

Henry Brown

Stomp 'em Down to the Bricks

L

Down On The Levee - The Piano Blues Of St. Louis Vol. 2

Yazoo Records

2003

11:29 AM

Jelly Roll Morton & His New Orleans Jazzmen

Oh, Didn't He Ramble?

Classic sides 1939-40

JSP

2007

11:35 AM

This Is Jazz

Do You Know What It Means to Miss New Orleans?

Danny Barker - New Orleans Jazz Man And Raconteur

GHB

2000

11:39 AM

This Is Jazz

Some of These Days

Danny Barker - New Orleans Jazz Man And Raconteur

GHB

2000

11:43 AM

Chloe Feoranzo & Tom McDermott

Mona Lisa

L

Zeppelins Made to Order

Rabadash Records

2017

11:48 AM

Miss Jubilee and the Yas Yas Boys

Fan It

L

Cool It If You Can

Miss Jubilee

2020

11:50 AM

Danny Barker

Woman Made A Monkey Out Of Me

The Orleans Record Story

Barker

2000

11:53 AM

Louis Jordan

Choo Choo Ch'Boogie

Jivin' With Jordan

Proper

2006

11:55 AM

Cab Calloway & His Cotton Club Orchestra

Reefer Man

The Hi-De-Ho Man

RCA Victor

1942