The Audio Mirror of the Gallatin Valley
A Small non-profit radio station dedicated to providing a platform for local arts and issues in the Gallatin Valley, and to nurture the community of content creators and interested individuals that move us forward each day. You are KGVM
Jan 1, 2019 7:00 PM – 12:00 AM
With Bob Wall
Each week, I'll go digging through my stash of live concert recordings, mostly made in the Gallatin Valley or thereabouts, and play a full concert. Every other week, I feature a show from the Bozeman Folklore Society archives, and on the weeks between, it's a grab bag.
After the live show, I'll just wander where that leads.

2019-01-01 Ben Bullington
Concert by Ben Bullington with Tom Murphy and Joanne Gardner from Jan. 7, 2012. Followed by songs from 2018 releases by local musicians, then a variety of Americana, country, bluegrass, etc.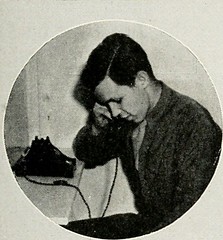 7:00 PM

Underwriter

Bozeman Folklore Society

L

7:02 PM

Live in Bozeman 2012-01-06

7:03 PM

Ben Bullington

Born in 55

L

Live in Bozeman 2012-01-06

7:08 PM

Ben Bullington

Like Sage after Rain

L

Live in Bozeman 2012-01-06

7:15 PM

Ben Bullington

Cheyenne Range

L

Live in Bozeman 2012-01-06

7:22 PM

Ben Bullington

Wildest Girl I Know

L

Live in Bozeman 2012-01-06

7:27 PM

Ben Bullington

Appalachian Mountain Delta Blues

L

Live in Bozeman 2012-01-06

7:33 PM

Ben Bullington

When the Wind Blows from the East

L

Live in Bozeman 2012-01-06

7:38 PM

Ben Bullington

Candle in the Window

L

Live in Bozeman 2012-01-06

7:44 PM

Bob Wall

Kanesville Down To Pray

L

Live in Bozeman 2012-01-06

7:49 PM

Live in Bozeman 2012-01-06

7:56 PM

Ben Bullington

No Matter How Many Times

L

Live in Bozeman 2012-01-06

8:02 PM

Ben Bullington

I'm a Stranger

L

Live in Bozeman 2012-01-06

8:09 PM

Underwriter

Bozeman Folklore Society

L

8:11 PM

Live in Bozeman 2012-01-06

8:12 PM

Ben Bullington

Come to Me

L

Live in Bozeman 2012-01-06

8:16 PM

Ben Bullington

Two Headlights

L

Live in Bozeman 2012-01-06

8:20 PM

Ben Bullington

Toe the Line

L

Live in Bozeman 2012-01-06

8:24 PM

Ben Bullington

Fisher's Hornpipe

L

Live in Bozeman 2012-01-06

8:27 PM

Ben Bullington

Twangy Guitars

L

Live in Bozeman 2012-01-06

8:34 PM

Ben Bullington

I Wanna Live Now

L

Live in Bozeman 2012-01-06

8:40 PM

Ben Bullington

His Chosen Time

L

Live in Bozeman 2012-01-06

8:46 PM

Ben Bullington

White Sulphur Springs

L

Live in Bozeman 2012-01-06

8:50 PM

Ben Bullington

Wild Oats

L

Live in Bozeman 2012-01-06

8:55 PM

Ben Bullington

Mr. Tambourine Man

L

Live in Bozeman 2012-01-06

9:03 PM

Underwriter

Amy's Massage

L

9:05 PM

Storyhill

Blazing Out of Sight

9:09 PM

9:13 PM

9:17 PM

9:20 PM

Jim Averitt

Buffalo Blues

9:24 PM

Amber Ikeman

Wild Buffalo

9:28 PM

9:32 PM

Underwriter

Bozeman Symphony Orchestra

L

9:36 PM

Chris Cunningham

Pillar of Smoke

9:40 PM

Chris Cunningham

Leave the Light On

9:43 PM

Chris Cunningham

Town Talks

9:47 PM

9:52 PM

Cole & the Thornes

Be Here Now

9:57 PM

Underwriter

Elk's Lodge

L

9:59 PM

Quinlan Conley & the I-90 Blues

Common Side Effects

When the Fire Goes Out

2018

10:02 PM

Quinlan Conley & the I-90 Blues

All My Friends

When the Fire Goes Out

2018

10:06 PM

The Lone Mountain Trio

Riding My Thumb to Mexico

The Breaks and the Badlands

2018

10:10 PM

The Lone Mountain Trio

Socorro

The Breaks and the Badlands

2018

10:14 PM

The Lone Mountain Trio

It Looks Like It's Never Gonna Rain

The Breaks and the Badlands

2018

10:18 PM

Lonesome Ace Stringband

Let the Mermaids Flirt with Me

When the Sun Comes Up

2018

10:22 PM

Lonesome Ace Stringband

Pretty Boy Floyd

When the Sun Comes Up

2018

10:27 PM

Peter Rowan

The Light in Carter Stanleys Eyes

Carter Stanley's Eyes

2018

10:29 PM

Peter Rowan

Can't You Hear Me Calling

Carter Stanley's Eyes

2018

10:33 PM

Underwriter

McCormick Financial Advisors

L

10:34 PM

Earls of Leicester

Salty Dog Blues

Live at the CMA Theater

2018

10:37 PM

Earls of Leicester

White House Blues

Live at the CMA Theater

2018

10:40 PM

Earls of Leicester

Foggy Mountain Breakdown

Live at the CMA Theater

2018

10:44 PM

The Special Consensus

She Took The Tennessee River

Rivers And Roads

Compass Records

2018

USCO91870901

10:48 PM

The Special Consensus

Travelin' Shoes

Rivers and Roads

Compass Records

2018

10:50 PM

I'm with Her

Game to Lose

10:54 PM

I'm with Her

Ain't That Fine

10:58 PM

Underwriter

Printability

L

10:59 PM

11:02 PM

Charlie Parr

Over the Red Cedar

11:06 PM

John Prine

Knockin' on Your Screen Door

The Tree of Forgiveness

2018

11:08 PM

John Prine

The Lonesome Friends of Science

The Tree of Forgiveness

2018

11:14 PM

11:17 PM

Tommy Emmanuel

Purple Haze w. Jerry Douglas

11:21 PM

Tommy Emmanuel

Deep River Blues w. Jason Isbell

11:25 PM

Jason Isbell And The 400 Unit

Flying Over Water

Live From The Ryman

Southeastern Records (2)

2018

QMHBS1800009

11:29 PM

Jason Isbell And The 400 Unit

Cover Me Up

Live From The Ryman

Southeastern Records (2)

2018

QMHBS1800011

11:36 PM

Underwriter

MSIP Noises Off Promo

L

11:38 PM

American Aquarium

The World Is on Fire

11:43 PM

American Aquarium

Work Conquers All

Things Change

V/A

New West Records

2018

US27Q1843017

11:48 PM

Downey To Lubbock

Yep Roc Records

2018

11:53 PM

The Devil Makes Three

Pray for Rain

11:57 PM

Jeffrey Foucault

Dying Just A Little

Blood Brothers

Blueblade Records

2018

TCADQ1846510