The Audio Mirror of the Gallatin Valley
A non-profit community radio station dedicated to providing a platform for local arts and issues in the Gallatin Valley, and to nurture the community of content creators and interested individuals that move us forward each day. You are KGVM!
Jun 25, 2019 7:00 PM – 12:00 AM
With BitHead Bob
Each week, I'll go digging through my stash of live concert recordings, mostly made in the Gallatin Valley or thereabouts, and play a full concert. Every other week, I feature a show from the Bozeman Folklore Society archives, and on the weeks between, it's a grab bag.
After the live show, I'll just wander where that leads.

2019-06-25 Julie Elkins & Friends
Concert by Julie Elkins with John Lowell, Tom Murphy, and Russell Smith at the Story Mansion in Bozeman, Nov. 25, 2017. Followed by some more bluegrass, then new releases.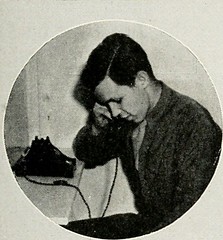 7:00 PM

Underwriter

Bozeman Folklore Society

L

7:02 PM

Julie Elkins & Friends

Live in Bozeman 2017-11-25 Set 1

L

Live in Bozeman 2017-11-25

7:53 PM

Underwriter

Montana Theatre Works

L

7:57 PM

Julie Elkins & Friends

Live in Bozeman 2017-11-25 Set 2

L

Live in Bozeman 2017-11-25

8:49 PM

Underwriter

Bozeman Folklore Society

L

8:53 PM

Jeff Austin

What the Night Brings

The Simple Truth

Yep Roc Records

2015

USY1R1439301

8:58 PM

The Simple Truth

Yep Roc Records

2015

USY1R1439302

9:01 PM

Yonder Mountain String Band

I Ain't Been Myself in Years

Yonder Mountain String Band

Vanguard Records

2006

USEPY0910026

9:04 PM

Yonder Mountain String Band

Steep Grade, Sharp Curves > Ramblin' Reprise(Live)

Jeff Austin

Mountain Tracks, Vol. 3

Frog Pad

2004

9:11 PM

Yonder Mountain String Band

Peace of Mind

Mountain Tracks, Vol. 3

Frog Pad Records

2004

USEPY0610014

9:17 PM

Yonder Mountain String Band

Snow on the Pines

Mountain Tracks, Vol. 3

Frog Pad Records

2004

USEPY0610072

9:25 PM

Yonder Mountain String Band

Peace of Mind (Reprise)

Mountain Tracks, Vol. 3

Frog Pad Records

2004

USEPY0610073

9:31 PM

Matt Flinner Trio

Head-Smashed-In Buffalo Jump

Traveling Roots

Compass Records

2016

USCO91666307

9:34 PM

Matt Flinner Trio

Shiny Blue

Traveling Roots

Compass Records

2016

USCO91666302

9:39 PM

Matt Flinner

City Chickens

The View from Here

Compass Records

1998

USCO99824704

9:43 PM

Masontown - EP

Masontown

2015

QM9A91535649

9:50 PM

In This Time

Masontown

2017

QZ8421700002

9:53 PM

In This Time

Masontown

2017

QZ8421700007

10:00 PM

Leftover Salmon

Six Feet of Snow

High Country

LoS Records

2014

QMQQD1400007

10:03 PM

Leftover Salmon

Western Skies

High Country

LoS Records

2014

QMQQD1400002

10:08 PM

Drew Emmitt

Out In the Woods

Across the Bridge

Compass Records

2005

USCO90541011

10:15 PM

Drew Emmitt

River's Risin'

Long Road

Compass Records

2008

USCO90848711

10:25 PM

Underwriter

Alara Jewelry

L

10:26 PM

Wind and the Willows

Coeur D'alene

Bloom and Fade

1146433 Records DK

2019

QZDA51953679

10:32 PM

Wind and the Willows

Addie Jill the Pyromaniac

Bloom and Fade

1146433 Records DK

2019

QZDA51953681

10:38 PM

Wind and the Willows

Crisp

Bloom and Fade

1146433 Records DK

2019

QZDA51953683

10:43 PM

Wind and the Willows

Desert Soul

Bloom and Fade

1146433 Records DK

2019

QZDA51953684

10:47 PM

American Aquarium

Losing Side of Twenty-Five

Wolves

Blue Rose Records

2015

GBMA21410348

10:51 PM

American Aquarium

Lonely Ain't Easy

Burn. Flicker. Die.

Last Chance Records

2012

DER375058603

10:56 PM

American Aquarium

The World Is On Fire

Things Change

New West Records

2018

US27Q1843011

11:01 PM

American Aquarium

Work Conquers All

Things Change

New West Records

2018

US27Q1843007

11:05 PM

Underwriter

McCormick Financial Advisors

L

11:07 PM

The National

Roman Holiday

I Am Easy to Find

4AD

2019

GBAFL1900116

11:11 PM

I Am Easy to Find

4AD

2019

GBAFL1900117

11:15 PM

The National

Not in Kansas

I Am Easy to Find

4AD

2019

GBAFL1900123

11:22 PM

The Raconteurs

Help Me Stranger

Help Us Stranger

Third Man Records

2019

US3JJ1900050

11:26 PM

The Raconteurs

Somedays (I Don't Feel Like Trying)

Help Us Stranger

Third Man Records

2019

US3JJ1900054

11:30 PM

The Raconteurs

Sunday Driver

Help Us Stranger

Third Man Records

2019

US3JJ1900056

11:35 PM

Cage The Elephant

Broken Boy

Social Cues

RCA Records Label

2019

USRC11803823

11:38 PM

Cage The Elephant

Social Cues

Social Cues

RCA Records Label

2019

USRC11803824

11:42 PM

Cage The Elephant

Dance Dance

Social Cues

RCA Records Label

2019

USRC11803832

11:46 PM

Vampire Weekend

Hold You Now (feat. Danielle Haim)

Father of the Bride

Columbia

2019

USSM11900139

11:48 PM

Vampire Weekend

We Belong Together (feat. Danielle Haim)

Father of the Bride

Columbia

2019

USSM11900152

11:51 PM

Vampire Weekend

Spring Snow

Father of the Bride

Columbia

2019

USSM11900154

11:55 PM

Silversun Pickups

Widow's Weeds

Widow's Weeds

New Machine Recordings

2019

QM3UF1900017