The Audio Mirror of the Gallatin Valley
A non-profit community radio station dedicated to providing a platform for local arts and issues in the Gallatin Valley, and to nurture the community of content creators and interested individuals that move us forward each day. You are KGVM!
Jul 2, 2019 7:00 PM – 12:00 AM
With BitHead Bob
Each week, I'll go digging through my stash of live concert recordings, mostly made in the Gallatin Valley or thereabouts, and play a full concert. Every other week, I feature a show from the Bozeman Folklore Society archives, and on the weeks between, it's a grab bag.
After the live show, I'll just wander where that leads.

2019-07-02 Dead and Company 2019-06-15 Wrigley Field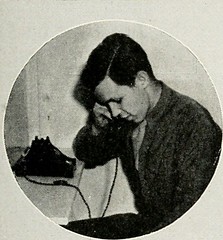 7:00 PM

Underwriter

Bozeman Folklore Society

L

7:04 PM

Dead and Company

Terrapin Station

Live at Wrigley Field 2019-06-15

7:15 PM

Dead and Company

Sugar Magnolia

Live at Wrigley Field 2019-06-15

7:22 PM

Dead and Company

Mr. Charlie

Live at Wrigley Field 2019-06-15

7:28 PM

Dead and Company

High Time

Live at Wrigley Field 2019-06-15

7:37 PM

Dead and Company

Friend of the Devil

Live at Wrigley Field 2019-06-15

7:44 PM

Live at Wrigley Field 2019-06-15

7:53 PM

Dead and Company

Mama Tried

Live at Wrigley Field 2019-06-15

7:59 PM

Dead and Company

Turn on Your Lovelight

Live at Wrigley Field 2019-06-15

8:07 PM

Underwriter

Montana Theatre Works (The Ellen Theatre)

L

8:11 PM

Dead and Company

Scarlet Begonias

Live at Wrigley Field 2019-06-15

8:25 PM

Dead and Company

New Speedway Boogie

Live at Wrigley Field 2019-06-15

8:39 PM

Dead and Company

Help on the Way

Live at Wrigley Field 2019-06-15

8:44 PM

Dead and Company

Slipknot!

Live at Wrigley Field 2019-06-15

8:53 PM

Dead and Company

Franklin's Tower

Live at Wrigley Field 2019-06-15

9:04 PM

Live at Wrigley Field 2019-06-15

9:16 PM

Live at Wrigley Field 2019-06-15

9:27 PM

Dead and Company

The Other One

Live at Wrigley Field 2019-06-15

9:33 PM

Dead and Company

Standing on the Moon

Live at Wrigley Field 2019-06-15

9:42 PM

Dead and Company

Sunshine Daydream

Live at Wrigley Field 2019-06-15

9:46 PM

Live at Wrigley Field 2019-06-15

9:52 PM

Dead and Company

One More Saturday Night

Live at Wrigley Field 2019-06-15

10:01 PM

Underwriter

Bozeman Folklore Society

L

10:04 PM

Steve Earle & The Dukes

Dublin Blues

Guy

New West Records

2019

US27Q1945501

10:08 PM

Steve Earle & The Dukes

Texas 1947

Guy

New West Records

2019

US27Q1945503

10:11 PM

Steve Earle & The Dukes

Rita Ballou

Guy

New West Records

2019

US27Q1945505

10:14 PM

Steve Earle & The Dukes

The Randall Knife

Guy

New West Records

2019

US27Q1945507

10:19 PM

Josh Ritter

Ground Don't Want Me

Fever Breaks

Pytheas

2019

QMFBM1900001

10:23 PM

Josh Ritter

Old Black Magic

Fever Breaks

V2 Records Benelux

2019

QMFBM1900002

10:28 PM

Josh Ritter

All Some Kind of Dream

Fever Breaks

V2 Records Benelux

2019

QMFBM1900007

10:34 PM

Justin Townes Earle

The Saint of Lost Causes

The Saint of Lost Causes

New West Records

2019

US27Q1945401

10:39 PM

Justin Townes Earle

Ain't Got No Money

The Saint of Lost Causes

New West Records

2019

US27Q1945402

10:42 PM

Justin Townes Earle

Mornings In Memphis

The Saint of Lost Causes

New West Records

2019

US27Q1945403

10:48 PM

Oklahoma

Concord Records

2019

USC4R1906904

10:52 PM

Oklahoma

Concord Records

2019

USC4R1906905

10:57 PM

Oklahoma

Concord Records

2019

USC4R1906907

11:02 PM

Underwriter

Montana Theatre Works (The Ellen Theatre)

L

11:05 PM

Built to Spill

In the Morning

There's Nothing Wrong With Love

Up Records

1994

US68F0500601

11:08 PM

Built to Spill

Big Dipper

There's Nothing Wrong With Love

Up Records

1994

US68F0500603

11:12 PM

There's Nothing Wrong With Love

Up Records

1994

US68F0500604

11:15 PM

Romã

Transfusão Noise Records

2019

BR8IQ1700149

11:21 PM

Romã

Transfusão Noise Records

2019

BR8IQ1700154

11:28 PM

Montana Manouche

Tchavolo Swing (Live)

Live

Montana Manouche

2019

QMAAK1923675

11:31 PM

Montana Manouche

Hungaria (Live)

Live

Montana Manouche

2019

QMAAK1923673

11:35 PM

Montana Manouche

Stray Cat Strut (Live)

Live

Montana Manouche

2019

QMAAK1923667

11:39 PM

Stray Cats

Cat Fight (Over a Dog Like Me)

40

Surfdog Records

2019

USSFR1825312

11:41 PM

Stray Cats

I've Got Love If You Want It

40

Surfdog Records

2019

USSFR1825314

11:44 PM

Stray Cats

Mean Pickin' Mama

40

Surfdog Records

2019

USSFR1825321

11:47 PM

Bad Religion

Chaos From Within

Age of Unreason

Epitaph

2019

USEP41830008

11:49 PM

Bad Religion

Age of Unreason

Age of Unreason

Epitaph

2019

USEP41904017

11:52 PM

Age of Unreason

Epitaph

2019

USEP41904018

11:55 PM

Bad Religion

The Profane Rights of Man

Age of Unreason

Epitaph

2019

11:58 PM

Thee Oh Sees

Thee Hounds of Foggy Notion

Thee Hounds of Foggy Notion

Castle Face

2019

USA2Z1900471