90.1 FM KKFI Kansas City Community Radio
A broadcast service of Mid Coast Radio Project, dba: KKFI. A community radio station in Kansas City, Missouri.
Oct 23, 2022 6:00 AM – 9:00 AM
Music
With Patrick Lloyd
With host Patrick Lloyd out on vacation, for this Fall Fund Drive playlist, guest hosts Mike Lytle ("The Real Deal") and Scott Bunte ("Moonlight Mosaic") will be tag-teaming coverage of this week's Mashup -- since you can't be in Lahaina yourself, this set will make you dream of HAWAII.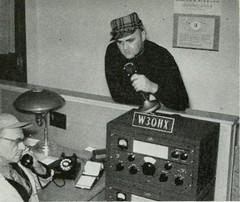 6:11 AM

Astral Doors

Pearl Harbor

Jerusalem

MERLIN - Metalville Records

2017

Rock

DEQ121113766

6:17 AM

Carol Rosenberger/Jeff Mee

Gaspard de la nuit: I. Ondine

Piano Recital: Rosenberger, Carol - Ravel, M. - Debussy, C. - Bennett, R.R. - Liszt, F. (Piano by the Sea - Classical "Water" Masterpieces)

Delos

1999

USASX0824203

6:21 AM

Brian Wilson

In Blue Hawaii

In Blue Hawaii

WMG - Nonesuch

2004

Pop

USNO10484616

6:29 AM

In A Million Years

UMG - Dew Process

2012

Alternative

AUUM71101425

6:33 AM

The Flys

Waikiki Beach Refugees

Waikiki Beach Refugees

WMG - PLG UK Catalog

2019

Pop

GBAYE1900937

6:55 AM

Katy Perry

Harleys In Hawaii

Harleys In Hawaii

Capitol Records

2019

Pop

USUM71919682

6:58 AM

The Hawaiians

Do The Waikiki

Teenagers Love

Kamikaze Records

2008

Alternative

DEM030700655

7:00 AM

Teenage Head

Let's Go to Hawaii

Some Kinda Fun

UNIDISC MUSIC INC.

1982

Rock

CAU118205060

7:02 AM

The Kinks

Holiday in Waikiki (Stereo Mix)

Holiday in Waikiki (Stereo Mix)

WMG - Sanctuary Records

2017

Rock

GBAJE6600016

7:05 AM

Elvis Presley

Paradise, Hawaiian Style

Paradise, Hawaiian Style!

BELIEVE - Revolver Records

2020

Rock

GBACF2082901

7:13 AM

Hula Love

WMG - PLG UK Catalog

2019

Pop

GBAYE5700173

7:15 AM

The Everly Brothers

Honolulu

Gone Gone Gone

WMG - Rhino/Warner Records

2005

Pop

USWB10403574

7:19 AM

Headman

BELIEVE - Headmans re.

2021

DEPZ67054518

7:25 AM

Black House Hill

Do What You Can

First Fear

669149 Records DK

2018

QZDA61833702

7:28 AM

Spinal Tap

Gimme Some Money

Back From the Dead

The Label Industry Records

2009

Rock

USQY50920067

7:29 AM

The Great Scots

You Know What You Can Do

The Great Lost Great Scots Album!!!

MERLIN - Sundazed Music / Modern Harmonic

2018

Rock

USCWY1700614

7:37 AM

Saragossa Band

Goodbye Hawaii

The Saragossa Band - Best Of (MP3 Compilation)

ZYX Music

2007

Pop

DEA310804068

7:42 AM

Surf Punks

Letter from Hawaii

My Beach

SME - Epic

1989

Rock

USSM10114610

7:44 AM

The Ventures

Hawaii Five-O

Mort Stevens

The Very Best Of The Ventures

EMI Gold

2008

Pop

USEM38700090

7:46 AM

Joséphine Baker

Aux îles Hawaï

Aux îles Hawaï

WMG - PLG France

2007

Pop

FRZ113104476

7:49 AM

Frank Sinatra

Blue Hawaii

Moon River

BELIEVE - DCE Country Music

2020

DGA052003688

7:52 AM

Andy Williams

The Hawaiian Wedding Song

Under Paris Skies

MG9

2021

Classical

USV291314110

7:54 AM

Perry Como

I'm Dreaming Of Hawaii

Perry Como Today

SME - RCA Records Label

1987

Easy Listening

USRC10100482

7:58 AM

Beautiful Kauai

WMG - Warner Catalog and O/H

2009

USRE19900651

8:07 AM

Lisa Ono

Swing Time In Honolulu / No Ceu Azul De Honolulu

Bossa Hula Nova

UMG - Universal Music LLC

2004

World

JPTO00100850

8:14 AM

Bob Wills

Everybody Does It in Hawaii

Highlights of Bob Wills, Vol. 3

BELIEVE - Weishaupt Music & Entertainment

2017

Pop

FR0W61772528

8:16 AM

The Ames Brothers

Hawaiian War Chant

Greatest Hits

BELIEVE - Vintage Jukebox

2019

Pop

FR10S1929350

8:19 AM

Commander Cody And His Lost Planet Airmen

Hawaii Blues

Commander Cody & His Lost Planet Airmen

WMG - Rhino/Warner Records

2005

Pop

USWB19902824

8:22 AM

John Anderson

Hawaia in Hawaii

Bigger Hands

Country Crossing

2009

Country

USPG90920303

8:35 AM

George Harrison

Rocking Chair In Hawaii

Brainwashed

UMG - Parlophone

2007

Rock

GBAYH0200012

8:38 AM

Carpenters

Honolulu City Lights

Lovelines

Universal Special Markets

2009

Pop

USAM18900084

8:41 AM

Loggins & Messina

Lahaina

Full Sail

SME - Columbia

1972

Pop

USSM19914406

8:44 AM

Ziggy Marley

Beach in Hawaii

Chilled Reggae - Ministry of Sound

SME - Ministry of Sound Recordings

2016

Dance

USFT50600006