90.1 FM KKFI Kansas City Community Radio
A broadcast service of Mid Coast Radio Project, dba: KKFI. A community radio station in Kansas City, Missouri.
Nov 6, 2022 6:00 AM – 9:00 AM
Music
With Patrick Lloyd
Last week tasted so good that we'll go another round, with CANDY, PART 2.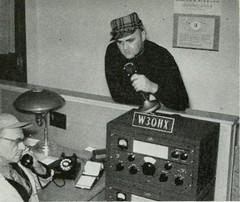 6:00 AM

Supershine

Candy Andy Jane

Supershine

SME - Metal Blade Records

2000

CD

Heavy Metal

USMBR0704711

6:04 AM

Relentless

Mighty Loud Sub Deals

2002

Rock

USTM40210009

6:10 AM

True Hearts

Trust Me Candy

True Hearts

Counterfeit Productions Music

2012

USHM81233691

6:14 AM

Marcy Playground

Sex & Candy

Marcy Playground

Capitol Records

1997

CD

Rock

USEM39600079

6:17 AM

Stone Temple Pilots

Kitchenware & Candybars

Purple

Atlantic Records

1994

CD

Alternative

USAT20181168

6:21 AM

The Presidents of the United States of America

Candy

The Presidents of the United States of America

Columbia

1995

CD

Alternative

6:28 AM

I Want Candy

RCA Victor

1982

CD

Pop

6:30 AM

Sunny Border Blue

4AD

2001

CD

Alternative

GBAFL0000099

6:34 AM

Chris Whitley

Some Candy Talking

Din of Ecstasy

Columbia/Legacy

1995

CD

Americana

USSM10021904

6:38 AM

The Grateful Dead

Candy Man

American Beauty

Warner Brothers

1970

6:46 AM

Juliana Hatfield

Candy Wrappers

There's Always Another Girl

ORCHARD - Ye Olde Records

2011

Rock

USPNW1100005

6:49 AM

Candy-O

Rhino/Elektra

1979

CD

Rock

USRH11509846

6:52 AM

Cheap Trick

Sony Music Media

1977

CD

Pop

USSM19802493

6:55 AM

Tom Petty & The Heartbreakers

Candy

Mojo (Bonus Track Version)

Reprise

2010

CD

Rock

USRE11400205

6:59 AM

Main Attraction

Polydor

1982

unset

Pop

7:06 AM

Madonna

Candy Perfume Girl

Ray of Light

Warner Records/Maverick

1998

Pop

USWB19701739

7:10 AM

Amanda Lepore

Cotton Candy

I…Amanda Lepore

Peace Bisquit

2011

MP3

Pop

USQY50919982

7:14 AM

Dance Romance

Parlophone Sweden

1987

CD

Pop

SEAMA1100023

7:17 AM

Good Girl Gone Bad

UMG - Def Jam Recordings

2008

R&B/Soul

USUM70735212

7:20 AM

Face Up

Arista

2003

CD

Pop

GBARK0100026

7:26 AM

The Truth

Independent

2007

MP3

R&B/Soul

7:31 AM

Word Up!

Island Mercury

1986

CD

R&B/Soul

USMR18689013

7:36 AM

Candy Girl

London Records

1983

Pop

GBAAP8300280

7:39 AM

The O'Jays

You're the Best Thing Since Candy

In Philadelphia

Epic/Legacy

1970

MP3

R&B/Soul

USSM17301459

7:42 AM

The Show Must Go On

Geffen

1977

MP3

Pop

USUM70504886

7:48 AM

Candy Rain

Geffen*

1994

CD

R&B/Soul

USWWW0202647

7:52 AM

Blues, Candy & Big Maybelle

Savoy

1958

MP3

Blues

JPCO05401780

7:55 AM

Arthur Godfrey

Candy And Cake

Candy and Cake

YesterYears

1950

GBP7H1012961

7:57 AM

Candy Lips - single

Columbia

1953

MP3

Oldies

7:59 AM

Julius Larosa

Lipstick and Candy and Rubbersole Shoes

single

RCA Victor

1956

MP3

8:01 AM

Tony Bennett

From the Candy Store On the Corner to the Chapel On the Hill

The Columbia Singles, Vol. 4 (Remastered)

Columbia/Legacy

2011

USSM11104275

Originally released in 1956

8:07 AM

The Manhattan Transfer

Candy

The Manhattan Transfer

Craft Recordings

USA

1975

Jazz

USAT20102429

8:10 AM

Sammy Davis, Jr.

The Candy Man

Sammy Davis, Jr. Now

MGM

1972

MP3

Soundtrack

8:13 AM

Frankie Paul

Love Is Like Candy

Still Alive

Jammy's Records

1985

MP3

Reggae

8:19 AM

The Tokens

My Candy Apple Vette

Wheels

RCA Victor

1964

MP3

Oldies

8:21 AM

Wheelin' and Dealin' - The Definitive Collection

Arista

1997

Jazz

USAR10401065

Originally released in 1969

8:23 AM

The Essential Roy Orbison

Monument/Orbison Records/Legacy

2006

Pop

USSM16101221

Originally released in 1961

8:26 AM

Melody Club

Oh Candy Call Me

Goodbye to Romance

Best

2009

Rock

SEYQF0900110

8:32 AM

Pat Shannon

Candy Apple, Cotton Candy (Single Version)

A Whole Lot of Rainbows: Soft Pop Nuggets from the WEA Vaults

Rhino

2005

MP3

Rock

USWB10301098

Song originally released in 1967

8:34 AM

Gary Lewis & The Playboys

Sugar Coated Candy Love

Rhythm Of The Rain / Hayride

Liberty

1969

MP3

Pop

8:37 AM

Summerteeth

Nonesuch

1999

CD

Alternative

USNO11400991

8:39 AM

Johnny Lee Sings - [The Dave Cash Collection]

The Dave Cash Collection - OMP

1981

CD

Country

GBQRF1024638

8:42 AM

Carly Rae Jepsen

Sour Candy

Tug of War

604 Records Inc.

2011

CD

Pop

CAJC70800010

Duet with fellow Canadian, Josh Ramsay

8:48 AM

Cure for Pain

Ryko/Rhino

1993

CD

Rock

USRY10262005

8:51 AM

Chateau Revenge!

The Lights Label

MP3

Pop

8:54 AM

Dr. Byrds & Mr. Hyde

Columbia/Legacy

1969

Pop

USSM16800152

8:57 AM

Giant Step

Columbia

1969

Blues

USSM19803234