90.1 FM KKFI Kansas City Community Radio
A broadcast service of Mid Coast Radio Project, dba: KKFI. A community radio station in Kansas City, Missouri.
Dec 4, 2022 6:00 AM – 9:00 AM
Music
With Patrick Lloyd
Week #4 of the CHA-CHA-CHA series, and week #2 of the "Chains" subseries.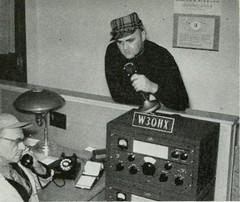 6:01 AM

Dave Kerzner

Chain Reaction

Static

RecPlay Inc

2017

QMPKX1773504

6:05 AM

To The Power Of Three

UMG - Geffen

1988

Rock

USGF18818103

6:13 AM

The Wild, the Willing and the Innocent (Bonus Track Version)

Chrysalis Records

1981

Electronic

GBAYK0700244

6:16 AM

Jethro Tull

Rare and Precious Chain

Roots to Branches

Parlophone UK

1995

Rock

GBAYK0600087

6:20 AM

Dave Stewart & Barbara Gaskin

Hold On To The Chain

TLG Commemorative CD

Broken Records

2001

6:24 AM

The Fire Theft

Ryko/Rhino

2003

Alternative

USRY10642004

6:30 AM

The Seventh One

Columbia

1988

Rock

USSM18700231

6:35 AM

Steely Dan

Chain Lightning

Katy Lied

Geffen*

1975

CD

Rock

USMC17447214

6:39 AM

Michael Franks

Chain Reaction (Album Version)

Sleeping Gypsy

Rhino/Warner Records

1977

USWB19903356

6:45 AM

B.B. King

Chains and Things

Indianola Mississippi Seeds

Geffen*

1970

Blues

USMC17046303

6:50 AM

Celinda Pink

I've Changed Since I've Been Unchained

Unchained

Step One

1995

Blues

6:53 AM

Four Tops

One Chain Don't Make No Prison

Meeting of the Minds

Geffen

1974

R&B/Soul

USMC10000409

6:57 AM

Greatest Hits And Rare Classics

UMG - UNI/MOTOWN

2013

Rock

USUM70505287

Originally released as a non-album single in 1974

7:00 AM

David Ruffin

Chain On the Brain

So Soon We Change

Rhino/Warner Records

1979

R&B/Soul

USWB10604974

7:09 AM

Isley, Jasper, Isley

Break This Chain

Broadway's Closer to Sunset Blvd (Bonus Track Version)

SME - Epic/Legacy

1984

R&B/Soul

USSM10904041

7:14 AM

Aretha Franklin

Chain of Fools

Lady Soul

Rhino Atlantic

USA

1968

LP

R&B/Soul

USAT21403651

7:17 AM

Diana Ross

Chain Reaction

Eaten Alive

Parlophone UK

1985

Pop

GBAYE8500113

7:21 AM

n/a; single

ABC-Paramount

1955

Pop

GBSUW1410260

7:24 AM

Big Joe Turner & Vann "Piano Man" Walls

Chains of Love

n/a; single

Atlantic

1951

FRX452146586

7:28 AM

Ray Charles

Unchain My Heart

Ray Charles Greatest Hits

ABC

1962

DES201324805

7:30 AM

Swing Low

RCA/Legacy

1961

R&B/Soul

USRC10501179

7:35 AM

The Righteous Brothers

Unchained Melody

Just Once In My Life

Universal Records

1965

Pop

USPG19090023

7:39 AM

[Love Symbol]

SME - Legacy Recordings

1992

R&B/Soul

USWB19900601

7:45 AM

Tears for Fears

Woman In Chains (feat. Oleta Adams)

The Seeds of Love

UMC (Universal Music Catalogue)

1989

Pop

GBF088900129

7:54 AM

Eurythmics

I Love You Like a Ball and Chain

Be Yourself Tonight

SME - RCA Records Label

1985

Alternative

GBARL8500043

7:58 AM

Fitz And The Tantrums

Breakin' The Chains of Love

Pickin' Up The Pieces

UMG - Universal Music Australia Pty. Ltd.

2010

R&B/Soul

US3R21001101

8:01 AM

The Innocents

Rhino/Warner Records

1988

10 Inch

Rock

GBAJH0000271

8:06 AM

Van Morrison

Ball and Chain

Too Long in Exile

Mercury

1993

Rock

USQX91501365

8:12 AM

Richard Marx

Chains Around My Heart

Rush Street

UMG - Capitol Records

1991

Pop

USCA29100016

8:18 AM

Neal Morse

Wear The Chains

Songs From November

Metal Blade

2014

GBDHC1468910

8:22 AM

Savage Garden

Chained to You

Affirmation

Columbia

1999

Pop

USSM19909334

8:25 AM

Drums and Wires (Bonus Track Version)

Virgin Records

1979

Alternative

GBAAA0001021

8:28 AM

The Pretenders

Back On The Chain Gang

Chrissie Hynde

Learning To Crawl

Rhino/Warner Bros.

1984

Alternative

GBAHT0700187

8:34 AM

Hindu Love Gods

Battleship Chains

Hindu Love Gods

Rhino/Warner Records

1990

Rock

USRE10800289

8:37 AM

Rumours

Rhino/Warner Records

1977

Rock

USWB10400053

8:41 AM

Exit from Screechville

Rhubarb Records

1995

Pop

USDY42090972

8:52 AM

Aimee Mann

Jacob Marley's Chain

Whatever

Geffen

1993

Pop

USGF19995608

8:55 AM

Emitt Rhodes

Dog On A Chain

Rainbow Ends

WMG - Omnivore Recordings

2016

Rock

QMWHB1501589