KRVM Keeping Real Variety in Music
KRVM is listener-powered radio that provides local students the opportunity to try radio broadcasting, Monday through Friday, 8am - 5pm. A dedicated group of volunteer DJs provide a variety of music that complete the rest of the schedule.
On air
Feb 23, 2019 3:00 PM – 5:00 PM
Music
With Mark Sullivan
Join Tim Little for the best in Americana, alternative country and roots music.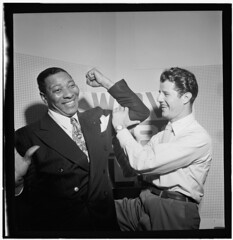 4:38 PM

The Charlie Daniels Band

Long Haired Country Boy

Fire on the Mountain

Capitol

1974

4:35 PM

Drive-By Truckers

Careless

Decoration Day

New West Records

2003

4:31 PM

Southern Culture On The Skids

Voo Doo Cadillac

Dirt Track Date

Southern Culture on the Skids

1995

4:27 PM

The Railsplitters

Durango Street

Ridin' High

Acetate Records

2000

4:23 PM

The Band

Jemmima Surrender

4:20 PM

The Derailers

The Way You Move

Guaranteed to Satisfy

Palo Duro Records

2008

4:16 PM

The Turnpike Troubadors

The Mercury

The Turnpike Troubadors

Bossier City Records

2015

4:12 PM

Gear Daddies

No One's Home

Billy's Live Bait

Polydor

1990

4:07 PM

Bobbie Gentry

Ode to Billie Joe

Ode to Billie Joe

Capitol

1967

4:01 PM

Roch Viosine

Southern Cross

3:55 PM

Tommy Alverson

I Feel Like Drinkin' Today

Heroes & Friends

Bossier City Records

2007

3:52 PM

Sam Outlaw

Keep It Interesting

Nobody Loves

Music Road

2013

3:48 PM

The String Cheese Incident

Up the Canyon

Outside Inside

SCI Fidelity Records

2001

CD

Bluegrass

3:44 PM

The Wood Brothers

Singin To Strangers

3:39 PM

3:35 PM

Robert Earl Keen

Don't Turn out the Lights

West Tectures

Sugar Hill

1989

3:31 PM

Jimmy LaFave

Dust Bowl Okies

The Night Tribe

Music Road

2015

3:27 PM

dopamine

Paul Benoit Music

2002

3:23 PM

The Wrights

The Way That I'm Living

Red And Yellow, Blue And Green

TOUR

2010

3:19 PM

Jim Keaveny

Eugene to Yuma

Out Of Time

Jim Keaveny

2014

3:14 PM

Cowboy Mouth

Louisiana Lowdown

Are You with Me?

Geffen*

1996

3:08 PM

Los Lobos

Burn It Down...

Tin Can Trust

Shout Factory

2008

3:01 PM

The Band of Heathens

Hallelujah

The Band of Heathens

BOH Records

2008