Community Radio for East Central Illinois
Since 1981, an accessible, responsible, and responsive radio alternative serving the communities of East-Central Illinois.
Mar 8, 2020 8:00 PM – 10:00 PM
Music
With ws
experimental, ambient, improvised music, and avantgarde jazz
Guest: Cara Stacey
Host: Jason Finkelman. Guest artist: Cara Stacey. Engineering assistance: ws.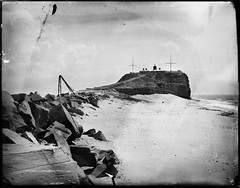 8:04 PM

The Music Tapes

A Warning!

1st Imaginary Symphony for Nomad

Merge Records

1999

CD

Alternative

USMRG0334015

Show theme

8:05 PM

Jin Hi Kim

Komungo In & Out

The Lab 20-Year Anniversary CD

V/A

The Lab

2004

CD

IDM/Experimental

8:10 PM

Sam Newsome

Boiler Room Aesthetics

N

Chaos Theory: Songs Cycles for Prepared Saxophone

Some New Music

2019

CD

Electronic

QM9A91820080

Coming to town March 26 (KAM)

8:15 PM

Projeto Arcomusical

Apenas Seja

MeiaMeia: New Music for Berimbau

Innova

2016

CD

World

US29K1692202

8:20 PM

Markus Reuter & Robert Rich

Redemption

Eleven Questions

Unsung Records

2007

CD

Ambient

DEGP30700027

8:27 PM

Four Sisters - The Picasso Tunings

Private CD

Mark Deutsch

2017

CD

World

USHM21797061

8:39 PM

Smiles Mandla Makama

The Source

The Source

Private CD

Blue Lotus Records/Oreade Music

1996

CD

World

8:45 PM

Cara Stacey & Camilo Ángeles

Stolenboosch

Ceder

Private CD

Kit Records

2017

CD

Jazz

UKB9U1700018

9:05 PM

Cara Stacey & Jason Finkelman

Improvisation #1: Umrhubhe

Fanfare for the Speeding Bullet 2020-03-08

N/A

2020

Other

World

Live performance on air

9:15 PM

Cara Stacey & Jason Finkelman

Improvisation #2: Budongo & chipendani

Fanfare for the Speeding Bullet 2020-03-08

N/A

2020

Other

World

Live performance on air

9:21 PM

Cara Stacey & Jason Finkelman

Improvisation #3: Overtone flutes

Fanfare for the Speeding Bullet 2020-03-08

N/A

2020

Other

World

Live performance on air

9:30 PM

Cara Stacey & Jason Finkelman

Improvisation #4: Makhweyane & berimbau

Fanfare for the Speeding Bullet 2020-03-08

N/A

2020

Other

World

Live performance on air

9:48 PM

Things That Grow

Kit Records

2015

CD

IDM/Experimental

UKB9U1500042

9:57 PM

Things That Grow

Kit Records

2015

CD

IDM/Experimental

UKB9U1500043