Macalester College Radio
Free-format, student run community radio from Macalester College.
May 11, 2022 4:00 PM – 6:00 PM
Music
With Audrey Wuench
After three and a half years of playing nothing but country music, I've decided to change it up a little bit for my last semester with WMCN! Instead, I'm going to take you on a musical journey to how I got into country music when I was thirteen and somehow grew to love it enough to devote entire college radio shows and an eighty-plus page honors thesis to it. You'll get to hear my parents' favorite 80s classic rock, my favorite One Direction deep cuts, some unfortunate 2010s bro-country, and so, so much more! It's my last semester, and I just want to have fun and be nostalgic, so tune in and join me in this overly sentimental endeavor!
Last WMCN Show <3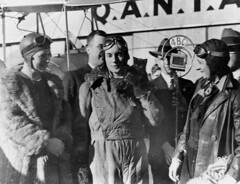 4:12 PM

Ruen Brothers

Summer Sun

Ruen Brothers

All My Shades of Blue

Ramseur Records

2018

Rock

USUM71501168

4:12 PM

Nick Shoulders

Too Old to Dream

Nick Shoulders

Okay, Crawdad.

GAR HOLE RECORDS

2019

Country

USL4Q1955950

4:13 PM

Glen Campbell

Rhinestone Cowboy

Glen Campbell

Rhinestone Cowboy

Capitol Nashville

1975

Country

USCN18600038

4:13 PM

The Ozark Mountain Daredevils

Jackie Blue

The Ozark Mountain Daredevils

It'll Shine When It Shines

A&M

2010

Pop

USUMG0000082

4:16 PM

Patsy Cline

Let The Teardrops Fall

Patsy Cline

Best of Patsy Cline

Curb Records

1991

Country

USATV0500223

4:18 PM

Brandi Carlile

Mainstream Kid

Brandi Carlile

The Firewatcher's Daughter

ATO Records

2015

Rock

USATO1400760

4:22 PM

Holly Williams

Railroads

Holly Williams

The Highway

Georgiana Records

2013

Country

TCABL1217515

4:26 PM

Miranda Lambert

Waxahachie

Miranda Lambert

Palomino

Vanner Records/RCA Records Label Nashville

2022

Country

4:31 PM

Jade Bird

Something American (Piano Version)

Jade Bird

Rca Studio A Sessions - Single

Glassnote Music LLC

2021

Alternative

USYAH2100443

4:34 PM

Taylor Swift

Haunted (Acoustic)

Taylor Swift

Speak Now (Deluxe Edition)

Big Machine Records, LLC

2010

Country

USCJY1003673

4:37 PM

Hunter Hayes

In a Song (Encore)

Hunter Hayes

Hunter Hayes (Encore)

Atlantic Records

2011

Country

USAT21300823

4:42 PM

Lucy Hale

Road Between

Lucy Hale

Road Between

DMG Nashville

2014

Country

USHR11435390

4:46 PM

The Wild Feathers

Got It Wrong

The Wild Feathers

The Wild Feathers

Warner Records

2013

Country

USWB11300274

4:50 PM

Maren Morris

My Church

Maren Morris

Hero

Columbia Nashville

2016

Country

USG4X1500776

4:53 PM

Ian Noe

Letter to Madeline

Ian Noe

Between the Country

National Treasury Recordings

2019

Country

QMANK1900604

4:58 PM

Dierks Bentley

Bourbon In Kentucky

Riser

Capitol Records Nashville

2014

Country

USUM71305774

5:02 PM

Nickel Creek

Somebody More Like You

Nickel Creek

Why Should the Fire Die?

Craft Recordings

2005

Country

USC4R2003001

5:05 PM

Tristan Prettyman

When You Come Down

Tristan Prettyman

Cedar + Gold

Capitol Records

2012

Pop

USCA21201527

5:09 PM

Reckless

Ladylike Records/Arista Nashville

2021

Country

QZFGM2100003

5:12 PM

Parker Millsap

Come Back When You Can't Stay

Parker Millsap

Other Arrangements

Okrahoma Records

2018

Country

QMBRA1800012

5:16 PM

Lori McKenna

The Lot Behind St. Mary's

Lori McKenna

The Tree

CN Records

2018

Country

QZ3GR1800009

5:19 PM

The Secret Sisters

Late Bloomer

The Secret Sisters

Saturn Return

New West Records

2020

US27Q1947602

5:23 PM

Lucinda Williams

Like a Rose

Lucinda Williams

Lucinda Williams

Lucinda Williams Music

1988

Country

QMCNL1311405

5:27 PM

Crystal Gayle

Don't It Make My Brown Eyes Blue

Crystal Gayle

We Must Believe In Magic

CAPITOL CATALOG MKT (C92)

1977

Country

USCN17700057

5:29 PM

American Aquarium

A Better South

American Aquarium

Lamentations

New West Records

2020

Country

US27Q2048508

5:34 PM

Jason Isbell and the 400 Unit

Hope the High Road

Jason Isbell and the 400 Unit

The Nashville Sound

Southeastern Records

2017

Country

QMHBS1700009

5:36 PM

First Aid Kit

Shattered & Hollow

First Aid Kit

Stay Gold

Columbia

2014

Alternative

USSM11401647

5:41 PM

Hurray for the Riff Raff

Hungry Ghost

Hurray for the Riff Raff

The Navigator

ATO Records

2017

Alternative

USATO1600702

5:45 PM

Emily Scott Robinson

Westward Bound

Emily Scott Robinson

Traveling Mercies

Emily Scott Robinson

2019

Country

TCADW1840332

5:48 PM

Hailey Whitters

College Town

Hailey Whitters

Raised

Pigasus Records / Big Loud Records / Songs & Daughters

2022

Country

QZ22S2100076

5:52 PM

Kenny Rogers

You Can't Make Old Friends (feat. Dolly Parton)

Blue Smoke

Masterworks

2014

Country

USQX91302727

5:56 PM

Caitlyn Smith

St. Paul

Caitlyn Smith

Starfire

Monument Records

2017

Country

QZ6U91790038