New Jersey's Only Radio Station
Jan 21, 2021 8:00 PM – 11:00 PM
With Dana K
DANA K'S BIRTHDAY SHOW FOR FRIENDS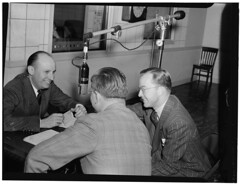 8:03 PM

The Desperate Bicycles

Don't Back the Front

8:05 PM

Brian Eno

Needles In the Camel's Eye (2004 Remaster)

Here Come the Warm Jets

EMI Marketing

1973

8:11 PM

Game Theory

Sleeping Through Heaven

Blaze of Glory

Omnivore Recordings

1982

8:15 PM

Sneaky Feelings

The Strange and Conflicting Feelings of Separation and Betrayal

Send You

Flying Nun Records

1984

8:18 PM

Magazine

Egg Records

2004

Unreleased demo.

8:20 PM

Cud

Only (A Prawn in Whitby)

When in Rome Kill Me

CUD

1989

8:23 PM

McCarthy

Should the Bible Be Banned

That's All Very Well But?

Cherry Red Records

1986

8:27 PM

The Dentists

Tony Bastable vs. John Noakes

Some People Are On the Pitch They Think It's All Over It Is Now

Rev-Ola

2005

Originally released in 1985

8:28 PM

The Bluebells

No One Ever Waves Goodbye

Exile on Twee Street - Songs from Glasgow 1980-1982

Cherry Red Records

2014

8:36 PM

8:38 PM

The Freshies

I'm In Love With The Girl On The Manchester Virgin Megastore Checkout Desk

8:44 PM

The Dukes of Stratosphear

Vanishing Girl

Psonic Psunspot

Virgin

1987

8:47 PM

The Cleaners From Venus

A Song for Syd Barrett

Under Wartime Conditions

Mr Mule

2019

Several reissues of this one - most recently on Captured Tracks.

8:50 PM

8:53 PM

The Lines

We Don't Need Surgery

Originally released in 1980 on the Cool Snap EP

8:55 PM

Rote Kapelle

San Francisco Again

San Francisco Again - EP

In Tape Music

1988

9:00 PM

The Flys

Love & a Molotov Cocktail

9:07 PM

Swell Maps

Spitfire Parade

A Trip to Marineville

Mute

1989

9:10 PM

Naked Raygun

Home of the Brave

All Rise

Quarterstick Records

1985

9:12 PM

Thinking Fellers Union Local 282

My Pal the Tortoise

Strangers from the Universe

Matador

1994

9:17 PM

Th' Faith Healers

A Word of Advice

9:22 PM

Step On IT

Shelfish Records

1986

9:24 PM

9:27 PM

Screaming Sneakers

Violent Days

9:29 PM

King Missile

Margaret's Eyes

9:37 PM

Elvis Costello & The Attractions

Opportunity

Get Happy!!

UMe/Elvis Costello

1980

9:40 PM

The Gift (Remastered)

Polydor Records

1982

9:42 PM

Microdisney

Loftholdingwood

Love Your Enemies

Cherry Red Records

2013

9:49 PM

The Loud Family

Inverness

Plants and Birds and Rocks and Things

Alias

1992

I'm not above cliches tonight

9:54 PM

Credit in Heaven

Twin/Tone

1981

9:55 PM

The Cannanes

Sound of the City

A Love Affair with Nature

Chapter Music

1990

10:03 PM

Oil & Gold

Island Records

1985

We need to talk about justice for Tuvix

10:07 PM

Freedom of Choice

Warner Records

1980

10:10 PM

The Associates

Message Oblique Speech

Fourth Drawer Down

Situation Two

1981

ALL IMPORTANT RUBBISH / MADE TO PUBLISH / MADE TO LAST

10:16 PM

Cabaret Voltaire

Silent Command

10:20 PM

David Bowie

Stay (2016 Remastered Version)

Station to Station (2016 Remastered Version)

Parlophone UK

1976

10:26 PM

The The

Uncertain Smile (7" Version)

10:30 PM

Colin Newman

& Jury (Remastered)

A-Z (Remastered)

Beggars Banquet

1980

10:33 PM

Real Life

Virgin Catalogue

1978

10:43 PM

The Desperate Bicycles

I Make the - Product

New Cross, New Cross

Refill Records

1978

10:46 PM

The Chills

The Oncoming Day

Submarine Bells

Rhino/Slash

1989

10:49 PM

Jesse Garon and the Desperadoes

Splashing Along

In Glasgow town / I've got stars in my eyes

10:52 PM

10:56 PM
happy early birthday to me, the DJ, who hurtles ever further into her 30s tomorrow
Hi Dana, Happy Birthday! I'm doing my listening hours for WPRB's DJ training, nice to join you tonight :)
thank you! that's awesome - welcome aboard! if you have any questions feel free to ask! (though i'm pretty new to live broadcasting from home)
Esoterica played great game theory version of this last week!
Hi Dana, Happy Birthday!!
Esoterica and I must be on the same wavelength. I've got Game Theory cued up for later.
I always say can't believe how late I am to the game theory party :)
Rob from Maryland
8:08:16 PM
Happy birthday!
Rob from Maryland
8:08:44 PM
And your voice sounds perfect, no glitches like last week
Brian eno has a weird number of songs about needles
As can be expected from someone turning 51
Enophile cover band maybe ?
@Krista- Eno has a lot of songs about boats too. We should compile data of Eno's most frequent subjects and words
Ahh I'm so glad my mic sounds good. Thanks everyone!!
Dana should have been born in 60s / you would loved late 70s kid / instead a millennial:)
I think WPRB needs to refine the music library by subject matter. Eno is filed under "Boats 'n' Needles"
@lizbot : mother whale eyeless, big ship , hmmm gotta keep thinking
i feel like there's boats in "Backwater"
Mountain of needles, calcium needles
Rob from Maryland
8:26:05 PM
@DanaK: https://secondhandsongs.com/performance/119158 lists cover versions of Eno's Needles. Two were released before c. 2004: One by Suicide Romeo and the other by Volcano Suns
Christine Duffy
8:26:48 PM
Hey Dana K, Happy Birthday! 🎂
it wasn't either of those - it was an obscure local band i believe. i'd have to search through the old playlists again.
A search for "brian eno" "prawn" turned up these results: "authentic prawn pad thai recipe ... Aldi Dopiaza Curry Sauce, Endocrine System Hormones, Brian Eno - Thursday Afternoon, Bad Adjectives In Spanish, She's ..."
Happy to help with the crossover content
Christine Duffy
8:28:12 PM
Hey, chat peeps. 👋 DJ Liz Bot, your show was great and full of gems. I was driving and couldn't pip into the chat.
Was hoping there was a song about 'em. Or maybe a recipe. "Eno's Prawn Cocktail" sounds like a great name for a mixtape.
Eno's Prawn Cocktail put the poker in the fire, it will come, it will come, it will surely come
Hi Christine! Was opening mail (Bernie-style) and couldn't check chat last 10 minutes, but thanks!
Here come the prawns - an Eno/Robyn Hitchcock Collaboration 🌊 🦐
Christine Duffy
8:38:28 PM
@Lizbot, did you have your handmade mittens on? 😄
@Christine- I wish! I have one sad glove
Mountains of Needles in a Camel's Calcium
Rob from Maryland
8:41:05 PM
I love this Freshies song
in an alternate universe this might be my theme song
Teresa Peacock
8:41:39 PM
Happiest Birthday, Dana!!!💐🍷🧁🎈🎁 "On January 21, 1990, the Croydon, England space rock band Loop recorded a 3 song session with BBC DJ John Peel. The session took place one day before the release of the bands third full-length LP A Gilded Eternity. Loop played two new tracks from the record and the track 'Sunburst', which was the b-side to the Arc-Lite 12″ released the previous year." https://youtu.be/GfDxvn1_HzE
My birthday is technically tomorrow, I share it with Malcolm McLaren.
The jig's up! I was told Dana was a 51 year-old!
I've been told I am an honorary Gen X-er. Perhaps even older than a Gen X-er.
Haha about the age / your music faves aren't millennial typical :)
It's true. But I've found my people at WPRB, where we're all detached from time!
Malcolm mclaren was a sh** His partner vivien Westbrook was magnificent woman & brains if the operation
Semi-longtime listener, first time chat-ter. Is it too late to say something about oenophile Enophiles?
Christine Duffy
8:50:48 PM
And we love all you WPRB people who are detached from time!
*weatwood / she was behind the clothing designs of the punk era
@Chris it's never too late. thanks and welcome!
Thanks! Also, do you have Crass's "Do They Owe Us a Living?" Seems timely...
I can definitely cue it up!
Cool! Also I'm so old I played Dukes of Stratosphear on WPRB when it was new
that's great! then we've played the same record, 30 years apart!
When it was new we were pretty sure it was XTC but it wasn't immediately confirmed, so it had an air of mystery to it
PS: I can't play Crass until 10pm - too many naughty words
Oh yeah. That's the stuff.
Play maybe one folk song; still remember that special in studio folk show u did :)
Teresa Peacock
9:00:08 PM
So actually you were born on a Monday! That's great too! I've got something planned for your FB page tomorrow...🙂
Hard to forget it, it was my last show in the studio!
Ah, you're too sweet, Teresa!
Understood re Crass. I thought about looking up the lyrics first but got lazy
If only you could play the Kidz Bop version!
OMG Rote Kapelle! Thought they sounded familiar.. i have one single by them, Fire Escape
CMDR Poopypants
9:11:18 PM
Holy cow! Subway Sect. No reason to go out on Thursday night anymore. This show tonight is my HS and College soundtrack. LOL
i'm so glad to hear it, commander!
Christine Duffy
9:12:19 PM
Thanks for the Naked Raygun. Classic.
Y'all best be whoa-ing along!
Christine Duffy
9:12:49 PM
Whoa along at home! 📻
CMDR Poopypants
9:13:09 PM
I'm pretty sure I saw Naked Raygun at City Gardens
Spellcheck is murder on the whoa's though
So now we know your favorite songs / what's the favorite aquarious crystal / gemstone ...
CMDR Poopypants
9:15:51 PM
Faith Healers? wow
this faith healers song is special to me because i think it was one of the very first songs i ever played on WPRB?
And is alcohol allowed at this birthday chat ?
i'm not much into crystals...i do wear a smoky quartz necklace though
CMDR Poopypants
9:17:11 PM
Special to me too becuase the week I moved to NYCthis was one of the only CD's I had and I played it over and over in my tiny studio apt trying to figure out how to get to Hoboken on the Path becuase they still had an ATM where I could take out my l;ast five dollars before pay day. Good times
Haha it's alll about crystals these days :)
as for alcohol, not sure if it's verboten or not for me to discuss drinking over the air...but you listeners are allowed to get up to whatever you want
CMDR Poopypants
9:18:46 PM
The worlds last $5 ATM in 1992 was in Hoboken right by the train station.
Ha fcc & station rules but it is ur birthday (week)
@cmdr there was one on park and franklin in minneapolis in 2005
CMDR Poopypants
9:24:35 PM
wow 2005??? Thats awesome
let me make sure my mic is off
Another perfect track. I mean, it's no "Cheesecake Truck" but ...
the complete sarcastic vitriol with which this irishman sings "aren't you glad you were born in england? aren't you glad you were born an angel?"
Suburbs are a Minneapolis band? I assume? We do love Minneapolis in 1981.
Yes. Excellent double LP called Credit In Heaven
That was their most gentle moment
Double LP in 1981! On Twin/Tone! That's wild.
see? i told you you'd learn something if you kept hanging out with me
"The label was headquartered at 2541 Nicollet Avenue in Minneapolis, which had previously been home to Kay Bank Studios, where garage-rock hits such as the Castaways' "Liar, Liar" and the Trashmen's "Surfin' Bird" had been recorded in the 1960s. For a time, Hüsker Dü had an office space next door to Twin/Tone at 2539. Hüsker Dü's Grant Hart would later name his first solo work, 2541, after the location." Thank you Wikipedia
Surfin' Cow > Surfin' Bird > Surfjan Stevens
Dana K (host)
10:03:00 PM
Surfjan Stevens? Thanks I hate it
Christine Duffy
10:03:38 PM
Any song that mentions parthenogenesis is aiight with me. Go Shreikback!
Dana K (host)
10:03:56 PM
i love these lyrics so much
Christine Duffy
10:05:00 PM
This whole album is etched into my brain; loved it from its release.
Dana K (host)
10:07:33 PM
Shriekback? Or Devo?
Christine Duffy
10:08:10 PM
Shreikback's Oil and Gold.
Dana K (host)
10:08:30 PM
ah! yes, it's great!
yoni from kdu
10:18:38 PM
This has that great groove!
Happy burfday 2 morrow DANA K!
Dana K (host)
10:19:19 PM
thanks jimbeaux!!
Magazine!! This was big on WPRB when I first discovered it as a Central Jersey teen in the early 80s
Christine Duffy
10:39:03 PM
@Dana, your NYE show was air horn-tactic!
Dana K (host)
10:43:20 PM
📣📣📣
Christine Duffy
10:45:04 PM
Air Horn throughout "Orinoco Flow." I have not laughed that much during a radio show in forever.
Dana K (host)
10:45:48 PM
hahaha i'm so glad someone else found it as amusing as we did
Christine Duffy
10:49:38 PM
It was hilariously absurd. So much fun!
yoni from kdu
10:49:58 PM
Fantastic show! We enjoyed it a whole lot over here at Wando's
Dana K (host)
10:56:28 PM
thank you all for listening and for the birthday wishes! see you next week!
Christine Duffy
10:56:32 PM
Have a great birthday! 🎊
Dana K (host)
10:58:18 PM
thanks! we ordered fish and chips takeout from stargazy, the british pie shop in south philly, which i'll be sharing with brian (my co-host from NYE) and yoni from KDU. very much looking forward to it.