New Jersey's Only Radio Station!
Mar 18, 2021 8:00 PM – 11:00 PM
With Dana K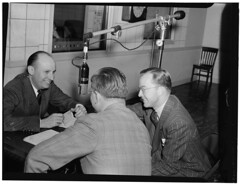 8:04 PM

The Desperate Bicycles

Don't Back the Front

8:04 PM

A Brief History of Amazing Letdowns

Frontier

1993

8:14 PM

Gruff Rhys

Loan Your Loneliness

Seeking New Gods

Rough Trade

2021

Coming out in May

8:20 PM

8:23 PM

Quix*O*Tic

Anonymous Face

Mortal Mirror

Kill Rock Stars

2002

8:25 PM

Fall In Love: 1992-93

Hozac

2021

8:28 PM

Demo 2020 - EP

Feel It Records

2020

8:31 PM

The Jesus and Mary Chain

Kill Surf City

Darklands (Expanded Version)

Rhino

1987

Originally released on the 1987 Darklands EP

8:34 PM

The Motorcycle Boy

Room At The Top

Big Rock Candy Mountain

Rough Trade

1987

Ex-Shop Assistants, Meat Whiplash

8:37 PM

Parquet Courts

Berlin Got Blurry

Human Performance

Rough Trade

2016

8:45 PM

Helium

Baby's Going Underground

The Dirt of Luck

Matador

1995

8:51 PM

Chris Brokaw

Periscope Kids

8:56 PM

Today's Active Lifestyles

Merge Records

1993

9:01 PM

7"

I Wish I Was A Slumberland Record

1993

Released on Slumberland's mail order only sublabel

9:07 PM

9:08 PM

World Of Pooh

Somewhere Soon

Land of Thirst (Remastered)

Starlight Furniture Co.

2017

1989

9:12 PM

The Bric-a-brac

Wimp Factor 14

2009

Single from 1992

9:15 PM

Thinking Fellers Union Local 282

The Piston and the Shaft

Strangers from the Universe

Matador

1994

9:25 PM

The Boo Radleys

Catweazle

Ichabod and I

Action Records

1990

9:29 PM

9:32 PM

Bakesale (Deluxe Edition) [Remastered]

Sub Pop Records

1994

9:34 PM

Screaming Females

Step Outside

All At Once

Don Giovanni Records

2018

9:39 PM

B.P.M. (1991-1994)

Teen-Beat

1995

9:47 PM

9:51 PM

Disco Inferno

It's a Kid's World

The 5 EPs

One Little Independent

2011

From 1994 EP

9:55 PM

Another New Thing

A Message

Xyzzy

ANT Recordings

2021

10:05 PM

Palberta5000

Wharf Cat Records

2021

10:09 PM

SPIRIT OF THE BEEHIVE

There's Nothing You Can't Do

ENTERTAINMENT, DEATH

Saddle Creek

2021

10:12 PM

Dustdevils

Throw the Bottlefull

Struggling Electric and Chemical

Teen-Beat

1990

10:15 PM

The Stars Are Insane

Teen-Beat

1994

10:18 PM

7"

Flying Nun Records

1992

10:21 PM

Happy

Deranged Records

2019

10:24 PM

The Frumpies

Eunuch Nights

Frumpie One-Piece

Bikini Kill Records LLC

1998

10:25 PM

Swirlies

Two Girls Kissing

They Spent Their Wild Youthful Days In The Glittering World Of The Salons

Taang! Records

1995

10:31 PM

Prolapse

Doorstop Rhythmic Bloc

Pointless Walks to Dismal Places

Cherry Red Records

1994

10:37 PM

Lost In Space, Vol. 1 (1993-2002)

Too Pure

2002

Wire cover

10:41 PM

Organi

The North Wind Blew South (feat. Jessica Bailiff)

Parlez-vous Français?

Burnco Recs

2020

10:49 PM

Lost Girls

Menneskekollektivet

Menneskekollektivet - EP

Smalltown Supersound

2021

Jenny Hval and Håvard Volden
This song sounded familiar, and then I realized, oh yeah, it's Kurt!
hi isa, hi liz! loved your playlist, i gotta start working on my show earlier so i can actually listen to your show!
Love this song- AND that was ANOTHER show I missed due to covid! I had just gotten tickets to a Lilys reunion show last winter!
i added so many songs from Liz's playlist today, it was great!
Hi Dana! Thanks! I went a little nuts with GAOB/ Delta 5 7"s, but I hadn't indulged in a buncha those in a while!
Thanks, Isa! And it's nice to meet you!
@Dana- Yeah, I was too distracted prepping for my remote live broadcast to catch Mickey's show this week :(. When I prerecorded, I could always catch the show before me, BUT I get to hear Don't But the Front no matter what!
Christine Duffy
8:10:47 PM
CONGRATULATIONS, Dana K! 💉
Rob from Maryland
8:10:52 PM
Yay vaccination!
Congrats! I keep telling my brother to get the shot in Jersey so he can SAFELY visit us!
Very happy for you! Feels so good to get shot #1 over with
for various reasons i thought i was going to have to wait until may or later to get vaccinated, but NJ pulled through for me!
Glad JS knew that dude at CVS and convinced him to inoculate all the DJs
DJs are essential workers (sorry, no offense to actual essential workers)
I mean, it's right there in the name: DJ Essential Worker.
Yeah, I booked an appt at a pharmacy after feeling kinda abandoned by my healthcare provider, and right after I snagged a pharmacy appt, Penn contacted me with one of their individual links to their TLA Clinic
Jon sent me a lotta useful vax updates early on when I was trying to find shots for my parents! He's on top of this!
we appreciate a vaccine nerd!
"parquet courts is for dads" - yoni, 2016
I am lovin' the animal crossing backing track LOL
I once got hurt at a Melt Banana show at Johnny Brenda's cause people were moshing. I was very confused. And in pain.
also, I'm ashamed to admit that I'm the guy in his 20s moshing at Parquet Courts
haha! no shade, i was just a bit surprised!
oh i'm so glad to hear it! it's definitely near the top of my 2021 favorites so far.
(periscope kids). for a while, Depending was my one
the one before this on the album, the heart of human trafficking, is wild! this one playing now is special
Christine Duffy
8:53:57 PM
I'm loving this track too.
Rob from Maryland
8:54:08 PM
I loved that Helium song
the heart of human trafficking is insane, that was the first thing i heard off the album
I'm also really digging this tune - I'm sooo about that droning guitar feedback
Brokaw makes me think a bit of Lee Ronaldo and that track Hits of Sunshine for Allen Ginsberg on A Thousand Leaves
:) yay the enthusiasm here hehe
I'd be moshing to this one 4 sure 8)
omg. this month I've gone back to my polvo records for the first time this year. ty
this album is like a structurally unsound building in a dream
i haven't revisited them in a while, it feels like it's time
City Spirit and Virtual Cold on Celebrate the New Dark Age are favorites
definitely the noisiest thing this band did!
is this version hard to find?
it has this amazing texture that I don't feel quite as much on a youtube version
i grabbed it off of soulseek, took a bit of searching (wish i had the record itself, alas)
I love that it still exists. I had to invert the colors to use it bc it looks so deprecated on my computer lol
i've been using it since 2004 or so and it basically hasn't changed
in the age of spotify, there's something very dreamy about shared folders
ah ok I just remembered who henry's dress was making me think of. that band stove. but the other way around, historically, I guess!
similar globular thrash accumulations
i've never heard stove! that's an intriguing description!
try the album "is stupider" and then the one w the toad in the oil spill on the album cover
whoa this band is such a mystery to me (thinking fellers)
oh. they're so good. practically perfect.
is this the album to start w?
thank you for the world of pooh track :) i saw them open for rollins band a few days before they broke up
and it took me years to find land of thirst
world of pooh *might* be my favorite barbara manning related project, though it's very hard to say!
i have not listened to WPRB for THREE DAYS and it's good to be back!
Anthony Boschetti
9:26:58 PM
Dana k I just heard everything I missed!! Your taste is awesome helium and polvo in the same set... Did u see Mary timony show in dc last week?
no i totally missed it! i LOVE her!
Anthony Boschetti
9:28:14 PM
She did mountains songs for the reissue of the vinyl
welcome back, jimbrewe! we missed you!
yes, i considered playing a song off of that for tonight's show (along with three or four other things that involved mary timony)
nice to take a break from news, e-mail, etc. Only used the internetty for weather and scrabble challenges!
Anthony Boschetti
9:29:32 PM
Someone with the handle ash bowie was in the chat but alas and alack was not him
an internet break seems so, so nice
i feel the same way, though the sf seals are a very close second
i think we're due for a new quadruple album
listening to them is just making me miss live music in philly so much :(
they must have been last live band I saw
as a fellow short person watching marissa paternoster shred is always very life-affirming
i'm the boss!! can't stop me from playing two unrest songs back to back!
Rob from Maryland
9:48:10 PM
We were vibing out on that first Unrest song
it's an unrest-a-thon! I approve.
Rob from Maryland
9:59:05 PM
Am I hearing the word pheromones in this Another New Thing song?
Dana K (host)
10:05:20 PM
yes, rob!
Rob from Maryland
10:15:17 PM
Last night (Mike Lupica's show) it was "incest" on Flaming Fire's "Lemon Isis", tonight it's "pheromones" on Another New Thing's "A Message". Love it!
yoni from kdu
10:15:43 PM
Hell yeah
Rob from Maryland
10:15:56 PM
Versus!
Dana K (host)
10:16:10 PM
Versus RULES
Dana K (host)
10:16:22 PM
haha i'm glad you're all so pumped on this
they don't have a lot of fist-banging tunes besides this one
yoni from kdu
10:33:02 PM
Another god damn classic
Hello all. I am late to show today. It looks like I missed some good stuff earlier.
Dana K (host)
10:37:04 PM
hi jason, thanks for tuning in anyway!
Dana K (host)
10:49:50 PM
thanks everyone for listening tonight, always a treat!