New Jersey's Only Radio Station!
Mar 20, 2021 7:00 AM – 10:00 AM
With Mike
Freeform radio for creative weirdos and deskbound dreamers. A sonic one-stop for Acid Dub, Beardo Bhangra, Micro-Folk Turntablism, Krautdrone, Cambodian Synthwave, Glam Pop, Art-Damaged Metal, Electro-Stoner Jazz, Proto Soul-Punk, DIY Hip-Hop, Psychedelic EDM, Minimalist Power Violence, Pre-Hipster NYC Weirdcore, and Afro-Hillbilly Futurism. Up and down this goddam dial since 1992.
Another Three Mouths to Feed (Fill-in for Hanna)
Surprise edition of the Freeform Pathogen! Mostly setting
aside the rumbling guitars and planet-shattering beats this
morning in favor of a slow burn to start (or finish) your day.
Refresh the page to see the most recently played songs, and
please say hello in the chat box.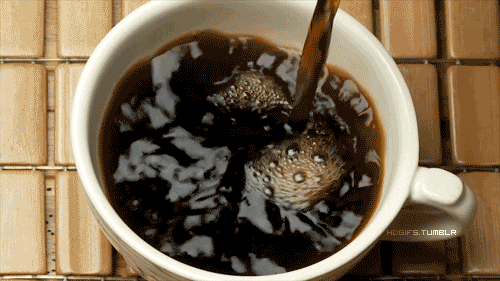 7:03 AM

Sun Ra and His Arkestra

Ancient Aiethopia

Jazz in Silhouette

Saturn Records

1959

7:12 AM

The Nels Cline Singers

Passed Down

N

Share The Wealth

Blue Note Records

2020

7:16 AM

Collapsed in Sunbeams

Transgressive

2021

7:20 AM

Zachary Cale

Blood Rushes On

Blue Rider

All Hands Electric

2013

7:24 AM

Joan Shelley

Long Way to Night

Electric Ursa

No Quarter

2014

7:28 AM

Yo La Tengo

Autumn Sweater

I Can Hear the Heart Beating As One

Matador

1997

7:33 AM

Set Break:

----------------------------------------------------

7:37 AM

The Skatalites

You're So Delightful

Ska Authentic, Vol. 1

Studio One

1967

7:41 AM

The Raincoats

No One's Little Girl

7:45 AM

Caras y Bocas LP

Philips

1977

Bob Dylan cover

7:52 AM

Big Blood

She Sells Sanctuary

Already Gone I

Don't Trust the Ruin

2009

Cult cover

7:55 AM

Unbecoming

American Dreams Records

2020

8:03 AM

Mqonga Sikanise

Into Ezimnandi (South Africa)

Excavated Shellac: Reeds

V/A

Dust-to-Digital

2015

8:05 AM

The Brian Jonestown Massacre

Pish

Mini Album Thingy Wingy

'a' Records

2015

8:10 AM

Bobby Blue Bland

Who Will the Next Fool Be?

Tav Falco's Wild & Exotic World of Musical Obscurities 2xLP

V/A

Stag-O-Lee

2014

8:12 AM

Set Break:

----------------------------------------------------

8:19 AM

8:23 AM

Toots & The Maytals

Got to Be There

Funky Kingston

Mango

1975

8:26 AM

Peggy Scott & Jo Jo Benson

Pure Love & Pleasure

7"

SSS International

1968

8:29 AM

Pernice Brothers

Grudge Fuck

Live a Little

Ashmont Records

2006

8:34 AM

William Parker

Lakota Song

N

Trencadis - a selection from Migration of Silence Into and Out of The Tone World

Centering Records

2020

8:40 AM

Hildegard Knef

This Girl's in Love With You

Die Grossen Erfolge 2

Decca

1969

8:44 AM

8:50 AM

Richard Hell & The Voidoids

Time

N

Destiny Street Complete

Omnivore Recordings

2021

Orig. 1982

8:57 AM

Set Break:

----------------------------------------------------

8:58 AM

Bruce Springsteen

Letter To You

N

Letter To You

Columbia

2020

9:03 AM

Social Distortion

Down Here (With the Rest of Us)

White Light, White Heat, White Trash

Epic

1996

9:07 AM

Urge Overkill

Wichita Lineman

Glen Campbell cover

9:11 AM

Natural Food

See See Rider

Natural Food

Porter Records

2007

Orig. 1972

9:15 AM

Schwabinggrad Ballett

Under Control

9:20 AM

Thee Oh Sees

Savage Victory

9:24 AM

PJ Harvey

A Place Called Home

N

Stories From The City, Stories From The Sea - Demos

UMC (Universal Music Catalogue)

2021

9:27 AM

Set Break:

----------------------------------------------------

9:35 AM

The Vulgar Boatmen

Drive Somewhere

You and Your Sister

Record Collect

1989

9:41 AM

Jonathan Richman

Springtime In New York

Her Mystery Not of High Heels and Eye Shadow LP

Vapor Records

2001

9:43 AM

The Halo Benders

Virginia Reel Around the Fountain

The Rebels Not In

K Records

1998

9:49 AM

Young, Gifted, and Brown

Vampisoul

2004

9:55 AM
Mike Lupica (host)
7:07:00 AM
Good morning. I hope you brought bagels.
-ᎷяMΔᏞᏨØИᎢΞNᎢ-
7:09:30 AM
What. Day. Is. It. Where. You. Are. Located???
-ᎷяMΔᏞᏨØИᎢΞNᎢ-
7:09:41 AM
Is this real life???
Mike Lupica (host)
7:11:14 AM
Good morning, MrM! As usual, I am locked inside the Starlite Lounge (the venue formerly known as the Doomsday Pantry.)
Is danish and buttercake ok?
-ᎷяMΔᏞᏨØИᎢΞNᎢ-
7:15:40 AM
Wake up! @the_
Mike Lupica (host)
7:15:43 AM
Dude! Welcome! Yes, all baked goods acceptable.
-ᎷяMΔᏞᏨØИᎢΞNᎢ-
7:16:15 AM
MikeLupica finished the greeting!
-ᎷяMΔᏞᏨØИᎢΞNᎢ-
7:17:59 AM
Oh! NELS CLINE 💛
Mike Lupica (host)
7:18:26 AM
Yes! Finally getting to this record a few months late. Really like what I've heard so far.
-ᎷяMΔᏞᏨØИᎢΞNᎢ-
7:21:36 AM
#Procrastination 💝
Mike Lupica (host)
7:21:55 AM
That's like church for me.
hi mike & all / quite a surprise to be streaming the star lite lounge on my sunrise hike:)
Mike Lupica (host)
7:22:56 AM
Hey Mark! Hikers totally welcome!
brilliant spring ☀️ sunrise today !
Mike Lupica (host)
7:23:19 AM
No doubt!
Mike Lupica (host)
7:23:42 AM
Even the view out the window of the Starlite Lounge is pretty welcoming.
haha even tho i could smell the cleaning solution the cleaner used to do the floors from last nite / spent many an early morning in dive bars when younger :)
Mike Lupica (host)
7:28:06 AM
Yeah, it's toxic stuff. Goes great with the part of the sidewalk where someone thoughtfully surrendered the contents of their stomach several hours prior.
-ᎷяMΔᏞᏨØИᎢΞNᎢ-
7:31:30 AM
YO LA TENGO❣️
-ᎷяMΔᏞᏨØИᎢΞNᎢ-
7:31:37 AM
Nice selections!
Mike Lupica (host)
7:32:12 AM
Yeah, even though we're on the cusp of Spring, weather seems appropriate for this song.
I guess i didn't totally miss FFP this week! Bonus!
I misheard this as The Scuttlebutts.
Mike Lupica (host)
7:40:29 AM
GOOD BAND NAME, THAT WOULD B.
haha i encourage ur pit crew to get out on their trails early today/ it is quite lovely & PRB is the perfect soundtrack!
Whew missing so much already, too busy making those baked goods! And Hannah has been mia for too long but you're an acceptable cover ... ( I actually like you're show a lot but rarely get to catch it)
Mike Lupica (host)
7:42:36 AM
Mark, I shall be sure to do so! Hoping to get out and about for a bit today myself.
Mike Lupica (host)
7:43:01 AM
Thanks the_dude! Hanna will be back soon!
Mike Lupica (host)
7:45:40 AM
Jimbeaux, don't worry about missing Wednesday's show. You only missed the usual yelling, complaining, and crying. I definitely didn't play the Rudimentary Peni record.
Mike Lupica (host)
7:47:20 AM
Same. I have such specific memories associated with the first time I heard this. Probably told the story on the radio before, but whatever. All shall be revealed in the next break!
Haha well looking forward to it! Mine was on here of course
Theres like three covers off this today are tied for my favorite
Mike Lupica (host)
7:48:50 AM
The next song (also a cover) may be a tiebreaker!
Baby blue translated into black love heh. I like that
Hope Hanna is ok. She popped into chat yesterday
Mike Lupica (host)
7:51:07 AM
Hey Brian! Yeah -- Gal Costa = typically genius.
Heard Gal a few times this week ya. Love her. 1st time I ever heard her was the Beleza Tropical comp on D Byrne's label put out early 90s . Great Brazilian comp
-ᎷяMΔᏞᏨØИᎢΞNᎢ-
7:53:50 AM
THIS COVER RN AF
This is cool! The "Reproduce and Get Dirty" band. Nice
Mike Lupica (host)
7:55:11 AM
Oh man, Big Blood rules. They have SO MUCH stuff out, and it's all great. Their covers are incredible.
This Al J / Ministry book I'm reading is getting monotonous. Just read a bit where he meds fun of the Cult for wearing Speedos at the beach. Al hates everyone blah blah blah .... getting boring
*Made fun. I don't know much about ministry and don't really want to after reading this
Mike Lupica (host)
7:57:15 AM
Hahaha! That's too bad, he's been pretty entertaining in the (few) interviews I've read with him. Surprisingly goofy, whereas I'd assume he'd have a well-rehearsed "dark, mysterious tough guy" act to lean on.
Mike Lupica (host)
7:58:27 AM
They had their day. Their trajectory from synth-pop to harsh techno metal is pretty interesting. Also, at their pea, they were INSANE live.
Oh I complain after being immersed in the world of reading the bio...but yes he is entertaining!
Mike Lupica (host)
7:58:44 AM
At their peak, rather.
Yeah I did like them at Lolla 92. Maybe the best thing there
The Gibby stories are great as expected
And several people who have crossed trajectories get their own lil interview chapter too. Gibby is one. Stepdad. Some band members (that are alive)
I liked reading about his Burroughs like cut up tape methods of pre pro tools studio work. And his hanging w the actual Burroughs. And living w Tim Leary for a bit partly w Gibby there too.
Mike Lupica (host)
8:05:16 AM
Gibby makes EVERYTHING better.
Gibby quote from book "...wasn't really my fault. I was like, 'Dude, your entire kitchen is white. That screams toilet to me. ' " - On getting kicked out of Tim Leary's house.
Yes that Tav Falco comp is on the list. Thanks for recommend
Haha yeahhh thingy wingy isn't their best album name, satanic majesties second request was one of my favorite
One day I was just pedaling my bike down highway 1 and these people took me into their chat....
After yknow the job, the whole material trip...
Love Avalon. Darn near perfect. Sounds like he is imitating a drunk foreign accent
Mike Lupica (host)
8:22:45 AM
LOL Electric Landlady!
Mike Lupica (host)
8:22:59 AM
Agree on Avalon!
Those Frippian guitar twiddly bits that creep in and soar
Mike Lupica (host)
8:25:55 AM
YES! The solo on "Moe than This" especially!
Mike Lupica (host)
8:26:10 AM
Err, "More than This", rather.
Mike Lupica (host)
8:26:49 AM
"Moe Than This" = Three Stooges deepcut.
Ohhh we are having fun now! So glad I got to see Toots. He came to Pa/NJ area like 2x a year in 90s 2000s. Such a performer. 5 ft ball o energy. Held the mic like 3 ft away from his face and still belted it out. Knew how to work a mic. Showman!
Moe ha! 5 Guys Named Bryan Ferry
-ᎷяMΔᏞᏨØИᎢΞNᎢ-
8:28:30 AM
NYUK NYUK NYUK
Mike Lupica (host)
8:32:12 AM
Five Guys Named Bryan Ferry = code for "We should probably go to another party"
Standing in the Shadows of Curlyjoebessertown
Mike Lupica (host)
8:36:32 AM
Can we switch over to Marx Bros? I showed my kid "Duck Soup" last night and she loved it.
https://youtu.be/-EwwJnJPs8A
-ᎷяMΔᏞᏨØИᎢΞNᎢ-
8:39:40 AM
Can you show your kid some Three Stooges gems so we can stay on topic?? I mean... 🙈🙉🙊
Gilbert Gottfried imitating elder Groucho on Dick Cavett still makes me crack up. "Well you see... when we were young we would get what is called 'hungry' ... and we would sometimes eat ' food ' because that's what we did in those days..."
Mike Lupica (host)
8:40:09 AM
All in good time, MrM!
-ᎷяMΔᏞᏨØИᎢΞNᎢ-
8:40:20 AM
🥸
Mike Lupica (host)
8:44:46 AM
LIGHTERS OUT FOR THIS ONE.
-ᎷяMΔᏞᏨØИᎢΞNᎢ-
8:45:07 AM
mobile phone flashlight
Mike Lupica (host)
8:45:29 AM
#acceptable
-ᎷяMΔᏞᏨØИᎢΞNᎢ-
8:45:50 AM
actual L.A. Lights! Haha
Hildegard...High Point of Broadcast Radio for the Day.
Mike Lupica (host)
8:46:43 AM
She is seriously the greatest.
Mike Lupica (host)
8:47:53 AM
All her songs are delivered in the spirit of someone who just blew cigarette smoke in your face.
Mike Lupica (host)
8:50:17 AM
Yea... sorry, can't help myself sometimes.
Was wondering if that was extra DJ frosting !
Mike Lupica (host)
8:52:20 AM
Ha!
Mike Lupica (host)
8:52:41 AM
Yeah, just realized my mixer has a suite of mostly shitty FX.
...really, really real." God i love that.
Mike Lupica (host)
8:53:38 AM
So great!
The boss was actually my first concert, at the vet, my dad won tickets on the radio
Mike Lupica (host)
9:00:59 AM
Only saw him once, on the "Magic" tour, and it was pretty much godhead.
Mike Lupica (host)
9:01:34 AM
Right after Danny Federici died, so pretty poignant.
hmmm just got in my car / wondering if my 103.3 & 88.5 presets got mixed up :)
Right on sounds fun all things considered, I've been to a few tribute shows and the mood can get odd, it's a party! But also not
And how bout him being targeted by new jersey police 🧐
Mike Lupica (host)
9:07:32 AM
Diplomatic immunity must've expired. I love how they turned on him over on White GrievanceFM.
Mike Lupica (host)
9:08:17 AM
YOU KNOW which station I'm talking about.
-ᎷяMΔᏞᏨØИᎢΞNᎢ-
9:09:52 AM
I like this group of tunes too! Good on ya, DJ MikeLupica!
Mike Lupica (host)
9:10:00 AM
Thanks!
Mike Lupica (host)
9:19:30 AM
Yes! Lots of great tracks on that Natural Foods re-up.
Mike Lupica (host)
9:22:13 AM
Oh-Sees-inspired outburst?
Although I admit I thought it was another song at first... then I stuck with my YESSS!!! I got into it. No need to delete. Look at me making my own coffee too like a big boy
Mike Lupica (host)
9:26:25 AM
Their overly-athletic release schedule makes me feel like I should be bugged by them... or at least more critical. But they are consistently great.
Mike Lupica (host)
9:26:34 AM
Hahaha
Yes ToS and KG&tLW (aka King Ghizz) are making Pollard look lazy.
-ᎷяMΔᏞᏨØИᎢΞNᎢ-
9:28:52 AM
I heart PJ HARVEY
But I think I thought it was Television song from Adventure . Maybe Aint That Nothin
Did Social D ever cover Dylan's "Just Like Tom Thumb's Blues" I wonder? They would do well with that.
That trip to the roof probably spared you from nerve barfing on PJ's very pointy, very stylish shoes.
Mike Lupica (host)
9:35:56 AM
DEFINITELY would have barfed.
Mike Lupica (host)
9:38:38 AM
I quit trying to keep up with Pollard years ago. At a certain point all the breaking up and then immediate re-forming just got old. Also, utterly insufferable fanbase. Glad I saw them when I did!
Yeah I loved the early 2000s shows with Gillard, Tobias, Farley lineup. And I loved the reunion 2 shows I saw in Philly about 10 yrs ago. I have not seen him in a while. But I really liked the GBV albums from about 2015-2019
I remember being on a small GBV fan site about 1999-2000 and yeah not a fun bunch of people. But I heard there was an even larger site with all the really too cool for school people. Glad I never looked into that. Great stage patter that Pollard.
Mike Lupica (host)
9:43:24 AM
Finally remembered to be seasonably appropriate.
Lots of strings in this one.
Mike Lupica (host)
9:48:42 AM
I saw GBV four times. First time was at CBs in '93 which was alleged to be their first ever show outside of Ohio. They were... drunk. And forgettable. 2nd and 3rd time was in Princeton and both shows were great, especially #2 which was with the Cobra Verde lineup. Last time was Maxwell's, maybe just a hair before that Ric Ocasek-produced LP came out and they were... fine. More of a well-oiled machine, but seemingly a band with a boss (Pollard) a trusted sideman (Gillard) and some hired hands.
There was an LP in last 5 years when all members contributed songs & sang lead on them and it was good. Gillard has been back for a while. And Kevin March on drums too I think. So there is some connectivity to a past lineup. And Bobby Bare Jr on rhy gtr I think.
Nice way to kick off the first day of Spring!
Mike Lupica (host)
9:51:22 AM
Nice! I will check that out... I *want* to like them, but the whole business of doing so seems like too much to keep up with.
Mike Lupica (host)
9:51:29 AM
Thanks Kate!
there was a meltdown drunk Bob show at Conduit in Trenton NJ the day before he announced the breakup of the 2000s. That was nuts. Yeah I can't keep up with the solo and offshoots. But I do like that recent Cub Scouts whatever that was funny. Dan Buskirk called it Pollard at his "most 1910 Fruitgum Company"
Mike Lupica (host)
9:52:41 AM
Hahaha!
-ᎷяMΔᏞᏨØИᎢΞNᎢ-
9:53:00 AM
DJ MikeLupica, many thanks for another TopNotch show! I appreciate all you do at the station to keep it spinning the hits!! Kind regards to you, Sir!
Mike Lupica (host)
9:53:26 AM
Thanks MrM! Thanks everyone for hanging out this morning!
Thanks Mike this has been so much fun listening and chatting. The humor/wit is high in the Pathogenic Chat
-ᎷяMΔᏞᏨØИᎢΞNᎢ-
9:54:36 AM
Cheers Dears! Stay nifty!
Christine Duffy
9:55:15 AM
Hey all..damn, I had known! Freeform Pathogen?!
Mike Lupica (host)
9:55:40 AM
Hey Christine!
Christine Duffy
9:55:40 AM
Oh yeah...Happy Spring! 🌸🌼
Yo Kate! Jim from TCR. 🚴‍♂️
We were sending out Christine come join us vibes... next tim
-ᎷяMΔᏞᏨØИᎢΞNᎢ-
9:56:29 AM
Hi and bye, Christine Duffy!
Fresh brewed coffee and a shirtless flautist. Can't get better than that on a Saturday a.m.
Mike Lupica (host)
9:56:49 AM
Hope to se y'all on Wednesday night at 8!
Mike Lupica (host)
9:57:00 AM
Oh god, this album cover....
Mike Lupica (host)
9:57:10 AM
HOT BUTTERED MANJAZZ
A nice sunny day... good time for a listen to Herbie Mann at the Village Gate. I'm comin home baby...
Mike Lupica (host)
9:57:24 AM
Google at your own risk.
Christine Duffy
9:57:39 AM
Thx and see you on the radio!
-ᎷяMΔᏞᏨØИᎢΞNᎢ-
9:57:42 AM
Too sexy !
And youtube his song Body Oil when he went disco
Mike Lupica (host)
9:58:11 AM
LOL
Duane Allman on the guitar here
Session man extraordinaire in a short time
Guitar solos that is. David Spinozza on the funky rhythm gtr