New Jersey's Only Radio Station!
Mar 22, 2021 3:00 AM – 6:00 AM
With Mike
Freeform radio for creative weirdos and deskbound dreamers. A sonic one-stop for Acid Dub, Beardo Bhangra, Micro-Folk Turntablism, Krautdrone, Cambodian Synthwave, Glam Pop, Art-Damaged Metal, Electro-Stoner Jazz, Proto Soul-Punk, DIY Hip-Hop, Psychedelic EDM, Minimalist Power Violence, Pre-Hipster NYC Weirdcore, and Afro-Hillbilly Futurism. Up and down this goddam dial since 1992.
Another Three Mouths to Feed (Fill-in for Hanna)
Surprise edition of the Freeform Pathogen! Mostly setting
aside the rumbling guitars and planet-shattering beats this
morning in favor of a slow burn to start (or finish) your day.
Refresh the page to see the most recently played songs.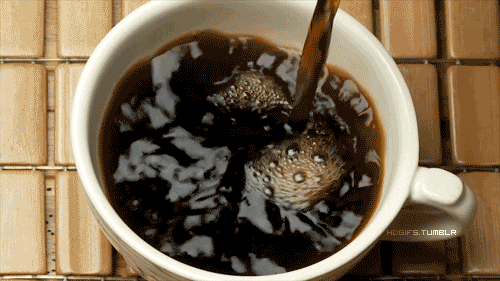 3:03 AM

Sun Ra and His Arkestra

Ancient Aiethopia

Jazz in Silhouette

Saturn Records

1959

3:12 AM

The Nels Cline Singers

Passed Down

N

Share The Wealth

Blue Note Records

2020

3:16 AM

Collapsed in Sunbeams

Transgressive

2021

3:20 AM

Zachary Cale

Blood Rushes On

Blue Rider

All Hands Electric

2013

3:24 AM

Joan Shelley

Long Way to Night

Electric Ursa

No Quarter

2014

3:28 AM

Yo La Tengo

Autumn Sweater

I Can Hear the Heart Beating As One

Matador

1997

3:37 AM

The Skatalites

You're So Delightful

Ska Authentic, Vol. 1

Studio One

1967

3:41 AM

The Raincoats

No One's Little Girl

3:45 AM

Caras y Bocas LP

Philips

1977

Bob Dylan cover

3:52 AM

Big Blood

She Sells Sanctuary

Already Gone I

Don't Trust the Ruin

2009

Cult cover

3:55 AM

Unbecoming

American Dreams Records

2020

4:03 AM

Mqonga Sikanise

Into Ezimnandi (South Africa)

Excavated Shellac: Reeds

V/A

Dust-to-Digital

2015

4:05 AM

The Brian Jonestown Massacre

Pish

Mini Album Thingy Wingy

'a' Records

2015

4:10 AM

Bobby Blue Bland

Who Will the Next Fool Be?

Tav Falco's Wild & Exotic World of Musical Obscurities 2xLP

V/A

Stag-O-Lee

2014

4:19 AM

4:23 AM

Toots & The Maytals

Got to Be There

Funky Kingston

Mango

1975

4:26 AM

Peggy Scott & Jo Jo Benson

Pure Love & Pleasure

7"

SSS International

1968

4:29 AM

Pernice Brothers

Grudge Fuck

Live a Little

Ashmont Records

2006

4:34 AM

William Parker

Lakota Song

N

Trencadis - a selection from Migration of Silence Into and Out of The Tone World

Centering Records

2020

4:40 AM

Hildegard Knef

This Girl's in Love With You

Die Grossen Erfolge 2

Decca

1969

4:44 AM

4:50 AM

Richard Hell & The Voidoids

Time

N

Destiny Street Complete

Omnivore Recordings

2021

Orig. 1982

4:58 AM

Bruce Springsteen

Letter To You

N

Letter To You

Columbia

2020

5:03 AM

Social Distortion

Down Here (With the Rest of Us)

White Light, White Heat, White Trash

Epic

1996

5:07 AM

Urge Overkill

Wichita Lineman

Glen Campbell cover

5:11 AM

Natural Food

See See Rider

Natural Food

Porter Records

2007

Orig. 1972

5:15 AM

Schwabinggrad Ballett

Under Control

5:20 AM

Thee Oh Sees

Savage Victory

5:24 AM

PJ Harvey

A Place Called Home

N

Stories From The City, Stories From The Sea - Demos

UMC (Universal Music Catalogue)

2021

5:35 AM

The Vulgar Boatmen

Drive Somewhere

You and Your Sister

Record Collect

1989

5:41 AM

Jonathan Richman

Springtime In New York

Her Mystery Not of High Heels and Eye Shadow LP

Vapor Records

2001

5:43 AM

The Halo Benders

Virginia Reel Around the Fountain

The Rebels Not In

K Records

1998

5:49 AM

Young, Gifted, and Brown

Vampisoul

2004

5:55 AM