New Jersey's Only Radio Station!
Apr 1, 2021 8:00 PM – 11:00 PM
With Dana K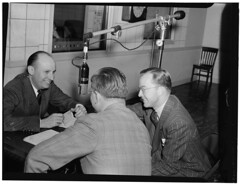 8:01 PM

The Desperate Bicycles

Don't Back the Front

8:06 PM

8:11 PM

April and the Fools

Baby Watch Out

8:12 PM

Demonstration Tapes

Spa Green

2010

8:15 PM

The Chefs

You Get Everywhere

Records & Tea: The Best of the Chefs

Damaged Goods

2012

Originally on the Vaultage 1979 compilation

8:17 PM

Itchy Self

Here's the Rub

Here 's the Rub - EP

Spacecase Records

2020

8:21 PM

Vomit Launch

Star Trekking

Not Even Pretty +

Teen-Beat

1994

8:24 PM

Chalk Circle

Uneasy Friend

Reflection

Mississippi Records

2011

Washington DC

8:27 PM

SF Seals

S.F. Sorrow (Is Born)

Truth Walks In Sleepy Shadows

Matador

1995

Pretty Things cover

8:33 PM

Michael Beach

Irregardless

Dream Violence

Goner

2021

8:39 PM

Faraway Friend

Captured Tracks

2011

Kristen from Dum Dum Girls backed by members of Woods, etc

8:41 PM

The Light Shines On

Reminder Records

2020

8:46 PM

RAYS

Trouble In Mind Records

2017

8:49 PM

8:51 PM

Real Numbers

Brighter Then

Brighter Then - EP

Slumberland Records

2021

San Francisco

8:55 PM

Unknown Country

Merge Records

2020

Reissue from 1996

8:58 PM

Rat Columns

It's Your Time (To Suffer Now)

Pacific Kiss

Tough Love Records

2021

9:06 PM

Girls At Our Best!

Fast Boyfriends

9:12 PM

9:15 PM

The Haywains

Bythesea Road

The Surfin' Trowbridge EP

Woosh

1988

9:20 PM

The Bedflowers

Madly In Love With 25 People

Songs: Summer 1990

Bop Cassettes

1990

9:25 PM

Tracie Young

The Boy Hairdresser

Give It Some Emotion

Respond Records

1983

9:30 PM

Strawberry Switchblade

Dark 7

Live, Rehearsals, and Demos

9:37 PM

The Go-Betweens

Lee Remick

9:39 PM

This Being the Ballad of Kicking Giant, Halo: NYC​/​Olympia 1989 - 1993

Drawing Room Records

2017

Olympia, WA

9:43 PM

Y Trwynau Coch

Byw Ar Arian Fy Rhieni

9:44 PM

Chin Chin

Never Surrender

Sound of the West Way

Farmer Records

1985

9:49 PM

Consonant

Fenway Recordings

2002

9:51 PM

Crippled Pilgrims

Dissolving

Down Here: Collected Recordings(1983-1985)

Reaction Records

2004

From "Head Down - Hand Out" (1984)

9:56 PM

Extended Leave - Single

Slumberland Records

2019

9:59 PM

Demonstration Tapes

Spa Green

2010

10:03 PM

Unzipping The Abstract (Bands of the Manchester Musicians' Collective)

MMC Records

1980

10:13 PM

Leipzig, Germany

10:15 PM

At Home and Abroad - Single

1980

10:18 PM

Recorded in 1999 in Portland

10:19 PM

M.A.Z.E.

Spread the Germicide

10:20 PM

The Royal Family and the Poor

Art On 45

We Love the Moon

LTM Publishing

1986

10:26 PM

10:32 PM

Jewellery

Rough Trade

2009

10:32 PM

Nothing Feels Natural

Sister Polygon

2017

10:39 PM

Mary Timony

Valley of One Thousand Perfumes (2021 Remaster)

Mountains (20th Anniversary Expanded Edition)

Matador

2021

Originally released in 2000.

10:42 PM

Ela Orleans

Rocket Trip To Nowhere

Lost

La Station Radar

2009

Reissued in 2020

10:44 PM

Beautify Junkyards

Reverie

10:51 PM

Writhing Squares

Rogue Moon

Chart For the Solution

Trouble In Mind Records

2021
I'm here! I'm spacey! I will chat nonsensically due to medications!!!
Hi Dana! Be careful what you ask for, it's April fools day
welcome to my show! i've got tons of fun track planned tonight.
here's an extra obscure 80s track for you all
Rob from Maryland
8:05:16 PM
I don't think I've heard this song from the beginning before/in a long long time
ǝɹnɔsqꓳ ǝɥꓕ ǝʌɐꓷ
8:05:48 PM
Yes! We've been Rick rolled!
My son is terribly impressed that you just rickrolled me
Paging Mr Nick Lowe... your rusty tyres are ready....
Well played Dana K. Well played
my eyes are peeled, lips are sealed
who's pretending to be me???
what is this april foolery
who is pretending??? STOP IT.
Hmmm I've seen that tomato before
I recognize that pumpkin/tomato/vegetable...JimBEAUX
Hosting Service
8:14:59 PM
'lo folks
i feel like i'm in that spiderman meme
Hosting Service
8:15:38 PM
:D
ǝɹnɔsqꓳ ǝɥꓕ ǝʌɐꓷ
8:15:47 PM
Oh yes.
Rob from Maryland
8:15:58 PM
I'm gonna try this again
can one of you do this show for me?
Hosting Service
8:16:34 PM
it's against the terms of service :/
Hosting Service
8:16:40 PM
I just checked
Rob from Maryland
8:17:00 PM
I would but I am not in New Jersey
Commie Francis
8:17:27 PM
This is a lot of spidermans
Hosting Service
8:19:34 PM
there's a small fee for accreditation
Hosting Service
8:20:10 PM
but it's not optional
I recognize that potato/tomato/rusted root vegetable
knock yourself out, danas
Chicken Italian sausage, kasha w onions/mushrooms, green beans. Ready. Step up. Plate up
Beers are down at bottom of the steps. Where it's colder
ǝɹnɔsqꓳ ǝɥꓕ ǝʌɐꓷ
8:21:57 PM
Sláinte! 🍺
@ pethie I'm terribly impressed that your son found that so funny :)) !
There are Guinii down there. Let the craic begin innit
ǝɹnɔsqꓳ ǝɥꓕ ǝʌɐꓷ
8:23:10 PM
Oh, Aye!
i am grateful these guys did not pull this crazy april fool stuff on me!
esoterica chat is already wild 'n' wooly enough!
i don't know what i did to deserve this. maybe the rick roll.
haha E maybe they thought u didn't have the sense of humor to handle :)
haha! my middle name is chuckles
Rob from Maryland
8:25:35 PM
I think it's a carryover from the last show
I, Dana K, did appreciate Esoterica playing Pere Ubu while I (Dana K) unloaded a truckfull of cement blocks
but of course we guessed that !
love this song! and i do what I can!
oh god what i wouldn't do for that guinii.
Love this tune. That droney dulcimer like guitar bazooki thingee . PRETTY THINGEES. Great cover
The real Dana K would NEVER go for manual labor!
yes, bri! i play that song (this!)
I missed the rick roll too!
Got to see PTs in late 90s early 00s. Highlight was the SF Sorrow segment of the show. Especially Dick Taylor on the low "BARON SATURDAY" backing vocals
Got my 1st stab 2 days ago.
My next one is on the 12th and I'm hoping it's not too painful
I am embiggened by that perfectly cromulent word.
Rob from Maryland
8:34:32 PM
Yay Dana! Good luck. And hooray Brian! I get my first jab tomorrow
Ice pack all day on the arm. Or thereabouts.
haha the bane of many talk radio hosts over the ages: callers using the "word" irregardless:)
but Dana K*, we are scheduled for our 2nd shot tomorrow! we even took off a half-day of banal work!
This songs rips so I can forgive Michael Beach for it
I'm very happy we're all getting our jabs
yeah this title is an annoying non word but the song is great sound! thanks for playing!
Great sets Dana K. Thanks for bearing with the alt names! You rock!
I like the possible non-word "copacetic"
excellent tunes! you guys get ready, danak and esoterica are gonna light it up! haha
light up the airwaves, that is
I can't wait! Nighty, BrianD
bye, bri! you taking off? i need to step out but hope to resume this cool chat-erooni.
i heard that cassie song on jen's show last weekend and fell instantly in love
yeah, I think it's having a chain-reaction! I gotta go get that album!
loooove the clean. did you see them at Johnny Brenda's?
no :( unfortunately i was underage and out of the loop
yeah I realized right after sent that that you wouldn't be able to go to a bar show then
any show pre-2011 at johnny brenda's caused me a lot of emotional pain
d kilgour played at the first unitarian church with yo la tengo a little after that, so I saw one of his solo shows.
oof, sorry dude! George and I discovered that we were both "at" an Oxes / Isis/ Dalek show at the Khyber before we knew. each other, but he was sitting outside dejected because he got turned away for being 20. he thought he'd be okay because he was supposed to be on someone's guestlist, but it didn't fly! so I passed a sad George, as yet unknown to me
This Gates of Steel is so baroque and triumphant
Haha, Yoni and I were both at the same Atom and His Package show in 2003
Which was the first DIY show I ever went to!
I also had tickets to see Hamish Kilgour with Chook Race (one of my favorite recent Aussie bands) in NYC but he had to cancel..and I had one of my very first graveyard WPRB shifts in the middle of the night anyway. .
oh geez i shoulda bleeped that
Ha! We also discovered we were both at that Andy Warhol's Flesh for Frankenstein on a special old-school 3D screen at the Prince before we knew each other!
CMDR Poopypants
9:10:50 PM
oohh naughty language is naughty
Haha, Adam Goren teaches math in NW Philly these days!
I met one of his students once!
Haha, Hattie could've ended up having him as a teacher I suppose, but that's a preppy school! A few of the kids she did pre-K with went there, including a girl whose mom teaches with Adam
I and a buncha friends, some of whom I didn't know yet, who went to that epic final Atom & His Package show! That was a great night!
It's a very good memory for me...one of the first times I ever went into the city on my own, and I went with a friend who sadly passed away when he was only 17.
He wrote me at summer camp (Dark Waters!) a month earlier to tell me he had bought us tickets.
Oh wow, that's so sad. Good thing you had that memory with him.
I sigh about Dark Waters cuz that was supposed to be H's first big sleepaway camp (other than a Girl Scouts camp a few years ago that was practically in our backyard it was so close and was only 5 days,) but of course it has to be cancelled last summer
We didn't want Dark Waters to fall into financial ruin, so we didn't ask for a refund and they gave us a credit for this summer, but I'm nervous to make plans until the vaccine is available to kids. Hattie has pretty severe asthma
Aw. I'm glad you didn't ask for a refund - I saw that they had a fire recently as well. I don't think I'd feel comfortable sending a kid this summer myself. Everything that's fun about summer camp involves being close to people. Poor Hattie :(
Bedflowers & Haywains tracks were *just* perfect! And a camp named Dark Waters conjures up a horror movie :)
Haha, the was a legal thriller called "Dark Waters" that came out a couple of years ago. The camp itself is actually tiny and run by Quakers, so not scary at all.
BUT, it's in the Pineys, so Mother Leeds' 13th child might snatch the kiddos!
A Quaker camp should be "Silent, Introspective, Non-Threatening Waters"
(Both summer camps I grew up attending were in the Pineys too, so we had truly exhausted the Jersey Devil Stories)
Jimbeaux, Ha! Run Silent, Run Deep
Re: Dark Waters Fire- Yeah, I got the email that said their shed burned down with a buncha their equipment in it😞
I feel so bad for Hattie that this entire school year and the last fourth of last year's, and now yet another summer after last year's complete bummer of a bummer, is going to be camp-less and trip-less yet again. But we WILL head down the shore as often as humanly possible
I loved that Bedflowers track!
Been a rough time for kids in school. Some are adapting, some are really hurting. Can't imagine having to deal with the pandemic at that age when you thrive on proximity with others and learn to be a human.
I didn't realize that GAOB's "Pleasure" was just reissued again. I feel like that's the explanation for the sudden uptick in my hearing them this past few weeks!
Kids are missing out on so many formative experiences, I know folks are trying their best but it's devastating to think about.
One of my kids really crashed out and is just going to repeat a year at school. He's doing better...mostly playing guitar and drums all day, which is probably a dream. :)
I think about it 24/7. I'm so sad for Hattie and her peers. It's been truly awful for them. At least she has retreated into art and music even more than before. They're the only things that ever kept me sane too
And I've been watching a lot more movies with her. Taking some deep dives. We REALLY need a normal school year next year, but if they aren't even beginning to vaccinate kids until the fall, then I dunno.
Same here...was often isolated as a rural kid, but still had school, sports, music as a break from home life. He's digging my vinyl collection!
CMDR Poopypants
9:55:33 PM
kids can't go to City Gardens anymore. So sad
Yeah, my kid is digging further into my music, and also recording her own but with a friend over Zoom. At least she has grown prolific is sound-editing on Logic!
CMDR Poopypants
9:58:59 PM
this sounds like what Broadcast might have grown into. cool
Jimbeaux, it's almost like this year is a gap-year of music study for your son! I don't really count last year as a full school year, and then this year's been utter poop Zoom school, which is hated by kids, parents and teachers alike! I want everyone to be safe, though, so zoom it is for 90% of this year
Nice! I get my 2nd dose of Dolly Mixture this coming weekend!
Dana K (host)
10:01:01 PM
At first I thought I would have LOVED to have stayed home for a year when I was in middle school (I was bullied)...but there was a lot of good stuff that happened to me out in the world then too that it would have been terrible to miss out on.
Dana K (host)
10:02:01 PM
I feel bad for my college aged friends as well
Yeah, this is H's 6th grade year. Middle school is still full of bullies, but she hates Zoom so much. She wants to be with her friends. At first last spring, she and her classmates were giddy, but that got old quickly, and this school year has been such a bummer. H is a theatre kid and sorely misses performing
Good haircut, by the way!
Chopped half the pandemic hair off, but vertically! Is Ashley Tini still at Talking Headz?
Dana K (host)
10:12:08 PM
Nah, she's not there anymore
Dana K (host)
10:13:38 PM
Okay, this band is definitely German. But you can't blame me for thinking they were French.
Haven't been there in a long time!
I haven't been in anywhere in a long time!
I bought George a flowbee at the beginning of the pandemic. He's been clunkily buzzing his hair with that thing
Dana K (host)
10:26:17 PM
Getting a haircut there is like therapy. My hairdresser and I always have great chats, and now there's a fat orange cat...
All hair salons should feature big orange cats
they can roll up the shorn hair
Dana K (host)
10:27:22 PM
I'm glad they got him because Keri from Common Beat had to take their big orange shop cat Foxy home
Dana K (host)
10:27:39 PM
So now I have another cat I can visit on Baltimore Ave.
I am someone who waits entirely too long to get a haircut under normal circumstances, so this year hasn't been weird for me, hairwise. George, on the other hand, is kinda going insane. Hattie has taken this year, coupled with the fact she's now an angsty tween, to chop her hair in a million creative configurations
Dana K (host)
10:29:29 PM
Yoni has the benefit of being bald, all it takes is a few swipes of the trimmer.
Awww, Foxy! 🐈 My orange tabby died this year. He was a big mental bolster for Hattie during boring zoom days, so that was hard
Yeah, I guess that's easy!
yoni from kdu
10:30:01 PM
Bald privilege.
But maybe you have a higher sunblock budget, so there's that
yoni from kdu
10:31:36 PM
Only at the beach. Otherwise I keep it bundled up.
Dana K (host)
10:32:28 PM
Aw, you lost Pangur Ban? I'm so sorry to hear that.
Yeah. He actually got out and got hit by a car
He normally only went outside with our supervision and went on nightly walks with George & Nuala.
Dana K (host)
10:34:06 PM
I'm so sorry, for you and Hattie and George.
But he slipped out the door in the daytime and a woman hit him right after, right in front of our house. It was rough.
Yeah, I really miss having a cat, but I can't handle getting another one just yet after that. I never lost a young pet like that before. All our dogs and cats lived long lives
yoni from kdu
10:36:58 PM
Oh no! That's so terrible. I'm so sorry.
Dana K (host)
10:37:34 PM
That's so tough. I completely understand wanting to wait a little bit. But eventually you'll be able open your heart up to another cat who needs a home.
Thanks, yoni. Yeah, I didn't have the heart to talk about it much on social media. Couldn't believe it, really. It happened so fast
Dana, I'm sure eventually. My friend found Pangur and his brothers as day-old strays in her basement window well the day before our old cat, Puss Puss, died. So it felt meant to be. This Membership Drive is extra weird for me because Puss Puss died while I was at the station co-hosting Readie's show last Drive in April 2019. At least he was an old man
Jordan Emile Blum
10:41:33 PM
Dana K, Thank you for the great songs!!
Puss was one of those strays who was super streetsmart but also extremely people-oriented and friendly. He had lived in the street at least a yesr
Sorry to hear...especially tough with kids. Took us a while after losing our last old doggo, but here we are with 2 adopted brother cats and and a shelter dog.
Dana K (host)
10:43:05 PM
I can't imagine how painful that must be. Though I still feel a lot of guilt for letting my cat escape about 10 years ago, we never found her. I'd like to imagine she found another loving family.
Dana K (host)
10:43:12 PM
Jordan, thank you so much for listening!
Yeah, jimbeaux, I'm sure we'll get there eventually. We still have our beloved dog and I'm sure there will be more stray kitties coming our way. It's basically litter season.
I bet your cat was found and cared for, Dana. Otherwise, she'd probably have eventually come back.
Jordan Emile Blum
10:43:45 PM
can you one day play one of my songs please? https://dykeritz.bandcamp.com/ xoxoxo
Jordan Emile Blum
10:44:05 PM
great set !!!
I had a childhood friend whose family took in a cat that they discovered had wandered off from a different family, but only discovered years later. They talked to them, and the family was like, it's fine, he's your cat now. Not knowing is hard, though. I feel so bad about what happened to Pangur.
Jordan Emile Blum
10:47:33 PM
Liz Bot you rock too!!! Love your show. Thanks for all the awesome tunes, all the time!!!!
Dana K (host)
10:47:43 PM
I hope that pain becomes easier for you to live with :(
I think Puss Puss had gained street smarts from living as a stray for a year before we adopted him that Pangur never gained because he was fostered as a kitten by my friend and then adopted by us. But it couldve happened to any cat, really. His foster mom kept him and his brothers in an outdoor pen, so he was pretty obsessed with getting outside
Yay! I sent in Beautify Junkyards- it's Helena Espvall from Espers band
Dana K (host)
10:51:32 PM
It's a gorgeous album!
Helena lives in Portugal now and met up with a bunch of Portuguese musicians. She & George did an album together waaaay back, like 2005/2006. Nimix & Arx
Dana K (host)
10:53:12 PM
Good chats, everyone. And to all you pranksters - I forgive you. Join me for next week's DRIVE SHOW with Esoterica!
Weirdly, Helena is now married to my best friend's ex-boyfriend! Haha
Dana K (host)
10:55:32 PM
Oof, small world again! And thank you!
Yeah! It's cool, everyone parted amicably! They had actually broken up years before she & he started dating. This is a dude I've known since he was a teen living in Bucks and have had some funny nights going to shows with! Helena is great!
Whoa, music is literally winding down as show winds down. Cool track