New Jersey's Only Radio Station
Apr 8, 2021 8:00 PM – 11:00 PM
With Dana K
NEW WAVE MEMBERSHIP DRIVE PARTY FT. ESOTERICA!
http://PLEDGE.WPRB.COM
http://PLEDGE.WPRB.COM
http://PLEDGE.WPRB.COM
http://PLEDGE.WPRB.COM




HE SAID CAPTAIN...I SAID PLEDGE!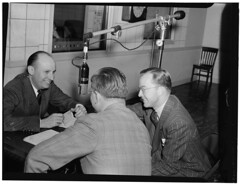 8:01 PM

The Desperate Bicycles

Don't Back the Front

8:07 PM

8:12 PM

Gang of Four

To Hell With Poverty

8:15 PM

The B-52's

Give Me Back My Man

Wild Planet

Rhino/Warner Records

1980

8:19 PM

Set Break:

Dana K and Esoterica PLEDGE TALK

8:26 PM

Oh, No! It's Devo

Warner Records

1982

8:30 PM

China Crisis

Working With Fire and Steel

Working With Fire & Steel

Virgin Records

1983

8:34 PM

Heaven 17

Crushed By the Wheels of Industry

The Luxury Gap

Virgin Catalogue

1983

8:39 PM

Kate Bush

Running Up That Hill (A Deal With God)

8:45 PM

Book of Love

I Touch Roses

8:53 PM

Echo & The Bunnymen

The Cutter

Porcupine (Expanded Version)

Korova

1983

8:58 PM

Siouxsie & The Banshees

Cities in Dust

Tinderbox (Remastered & Expanded)

UMC (Universal Music Catalogue)

2009

9:00 PM

Orchestral Manoeuvres In the Dark

Messages

Souvenir: The Singles Collection 1979 - 2019

UMC (Universal Music Catalogue)

2019

9:04 PM

Strawberry Switchblade

Since Yesterday

Strawberry Switchblade

Domino Recording Co

1997

9:07 PM

Holly & The Italians

Tell That Girl to Shut Up

Tell That Girl to Shut Up - Single

Virgin

1979

9:09 PM

Set Break:

Dana K and Esoterica PLEDGE TALK

9:25 PM

Ship Arriving Too Late to Save a Drowning Witch

Frank Zappa Catalog

1982

9:30 PM

In Outer Space (Remastered Bonus Track Version)

Repertoire Records

2013

9:32 PM

9:40 PM

Scritti Politti

Perfect Way

9:45 PM

Talking Heads

Making Flippy Floppy

9:51 PM

Let's Dance

Parlophone UK

1999

9:55 PM

Set Break:

Dana K and Esoterica PLEDGE TALK

10:04 PM

Oil & Gold

Island Records

1985

10:07 PM

Lucky Number (The Best Of)

10:11 PM

The Human League

Love Action (I Believe In Love)

10:16 PM

Simple Minds

New Gold Dream (81-82-83-84)

New Gold Dream (81-82-83-84)

BMG Rights Management (UK) Ltd.

1982

10:22 PM

Haircut 100

Love Plus One (Live)

R

10:29 PM

Set Break:

Dana K and Esoterica PLEDGE TALK

10:37 PM

Our Daughters Wedding

Lawnchairs

10:41 PM

Pete Shelley

Telephone Operator

10:44 PM

Thomas Dolby

Europa and the Pirate Twins

The Golden Age of Wireless

10:47 PM

Dexys Midnight Runners

Plan B

10:49 PM

The Icicle Works

Birds Fly (Whisper to a Scream)

The Icicle Works

Beggars Banquet

1984

10:57 PM

Rip It Up

Analogue Enhanced Digital Limited

1982
Commie Francis
8:03:06 PM
No more time for spectating!
Christine (send your $ to PRB!)
8:03:17 PM
Woo! 🎉
Rob from Maryland (2021 donor)
8:06:46 PM
Say wot?!!
Don't back the front, do back WPRB!
Dolly Mixture ft. Captain Sensible
Commie Francis
8:08:50 PM
Damn straight
deliriously tired & dancing!
great job, lizbot and readie!
Rob from Maryland (2021 donor)
8:11:32 PM
let's have some cheap wine
Cheap wine like Thunderbird?
please make all cheques out to WPRB
To my neighbour upstairs- DEAL WITH IT
get Readie that cheap wine or chianti, stat!
you & dana double doses today!!!
please give WPRB everything you have in your hand
This should be played in its entirety every time someone plays it.
cheddar cheese and apple slices ....wrapped with dolla bills
Christine (send your $ to PRB!)
8:17:26 PM
Hey Dana, Readie, Liz Bot, Esoterica...you're all killing it today! 📻 💛
Christine (send your $ to PRB!)
8:17:53 PM
.....Take my money! 💸
omg DJ party in here ...self conscious 😳
Christine (send your $ to PRB!)
8:19:16 PM
Hey DJ Pethie & Commie Francis! You are all killing it!
Hiya! it'a a everybody party!
Loving the start of the show!!!!!
we DJs would be nothing! nothing! without our listeners
I wouldn't listen to ANY radio if it wasn't for WPRB.
That folk show was EPIC11!
John Prine passed exactly a year ago yesterday :(
Christine (send your $ to PRB!)
8:22:31 PM
Rest in Peace, John Prine. 💜
I was told this is where the party is. Can anyone confirm or deny?
it was excellent show / Phil ochs Tape from California :)
Christine (send your $ to PRB!)
8:23:57 PM
Hey, Jon! It's a DJ party in the chat!
now that you're here, jon, the party has truly started
Christine (send your $ to PRB!)
8:26:23 PM
Seriously, listening to PRB and being able to interact with the listening community has KEPT me GOING this past year. 2020 was pretty awful, but WPRB was always a bright spot.
so glad to hear that, christine.
Christine, thanks for being there!!! (here)
Man, as a spudgirl lifelong DEVO fan, this was one of the first songs I remember seeing them play on Tv when I was a kid!
this of course had the famous french fry in donut video
@lizbot : just came across an interesting guardian article right now: penned by margret Atwood on laurie andrrson
Commie Francis
8:31:28 PM
Belated thanks Christine!
@Mark- whoa, I gotta go look that up after Dana's show!
Christine (send your $ to PRB!)
8:32:19 PM
@Mark, that sounds very interesting. Thanks for mentioning it!
Commie Francis
8:32:47 PM
When things were shutting down last march but radio was still allowed and i thought we might keep broadcasting from the studio i pictured wprb as this quarantine community hub. Obviously we didn't get to keep using the studio but it happened anyway!!
Has anyone read the new Tracey Thorn book about Lindy from the Go-Betweens?
no i havent, but sounds cool
Was just reading an interview of Tracey Thorn about music industry fame in the 90s. I like her, I need to check out more of her writing
I read the Robert Forster memoir which was criticized for pretty much only focusing on the Go-Betweens as a two piece, so I'm very interested
@Commie- And, and now we all know a whole lot about remote broadcasting! Who knew?!
Was that written right after Grant died?
I think it's from 2016, so a decade later
I remember Jannon Stein from student board way back around 2003 & I both wanting to go see Go-Betweens for Oceans Apart tour.
very fond memory of dancing to this song in a field near my friend's mom's house in medford this past summer
that sounds like a great memory
Love that image. Medford = Pineys adjacent!
Alexander Banksy
8:43:42 PM
Had a very busy work day but I am still JAMMIN to WPRB 🔥 feel like I've been runnin up a hill or something
just want to chime in again as one of those PRB-ers who are forever grateful to the station, from undergrad dj years on, including now via chat line as i work from home the past year with no "officemates" besides my dear hubby with his wfh job in another room! always so much to learn and listen to.
Christine (send your $ to PRB!)
8:44:14 PM
@Alexander, with no problem, right?
Alexander Banksy
8:44:49 PM
😂 no problem at all
Reminds me of Jetty on the Rocks' Night of 1000 Kates, which was virtual this year, but at least then it wasn't too crowded in a sweaty Johnny Brenda's and my kid could see it!
thank you for sharing, kristin! that's so lovely.
yes, thanks, dear Kristin!
So sweet, Kristin! And thanks for pledging!
I'm trying to find this out, so I figured I'd ask the experts at WPRB: is something like "Water in the Well" by Shame something that is trying to sound early 90's/Mission of Burma?
i'm only vaguely familiar with that band but that's probably a safe bet
That does make me want to move the new Shame up my preview list, at least.
same...it was a YouTube recommendation, go figure it was fools gold
(not to allude to Stone Roses)
Talk about high school memories....so much of your show is bringing em back for me!❤️
Commie Francis
9:01:23 PM
How many of these songs are from... 1981???
sorry i've copyrighted the year 1981
when I first heard some of those new releases from St. Vincent, as well as "Leave the Door Open" a few weeks ago, I was thinking, "is everyone going for a 70's vibe?"
Youtube and the algorithm...could be a band name
We are definitely swirling around the magic year of 1981....
i can attest to the magic of that year:)
super fun boppy show. is everyone's hair getting a lot higher from the '81 vibe?
Christine (send your $ to PRB!)
9:07:03 PM
Hooray for 1981! 🎉
I can smell the Aqua net!
Rob from Maryland (2021 donor)
9:08:03 PM
@DanaK said "sorry i've copyrighted the year 1981" and this is why I love the show so much!
actually i think '81 was when i started listening to PRB and first heard laurie anderson. i was hooked.
"Procession" by New Order feels like the beginning of time...I came into the world a little bit later, but that song by itself just feels like [the start of something different]
wprb tattoo would epicly epic
@Kristin, nice! I love Laurie so much!
Read is gonna get a WPRB knuckle tattoo in comic sans...she promised!
I know a former WPRB DJ with the word "WPRB" tattoo'd on their foot.
Papyrus on the other hand
Can try to dig up a photo, but also don't want to be "the person who sends you a photo of someone else's foot."
wait a minute! @lizbot!!!!
I found it. Think it might be on Instagram. This is a mistake.
Haha Readie! You said it! Allegedly (alleged by me!)
Christine (send your $ to PRB!)
9:13:22 PM
My curiosity is piqued.
Haha, got an Irish/Eastern European Jewish kiddo right here!
That was a donor who just mentioned that!
Commie Francis
9:13:53 PM
My only music tattoos are nation of ulysses and mahler
Lithuanian Jews in the house
Commie Francis
9:14:32 PM
I wish I had gotten some poorly done band logos as a teen
With the understanding that this is a photo of a foot with a WPRB tattoo on it, here - https://www.instagram.com/p/7i4WDnm9Jb/
CMDR Poopypants
9:14:49 PM
Donating!
Booji Boy DEVO promo video in clamshell case somewhere in my house!
yoni, don't we have the friend with the RHCP tattoo they gave themselves when they were 14
I don't know what you're talking about and I hope he never gets it removed.
haha i love the el Camino that'd b great tattoo:)
I know a self given hatchet man tattoo haver, done at juvenile detention
Still a Juggalo. Also a nurse practitioner.
CMDR Poopypants
9:17:19 PM
Surf Punks "My Wave"
Play "Crystal Shit" Doors cover band
Christine (send your $ to PRB!)
9:17:47 PM
Playing "Valley Girl" would be like, so gnarly!
moon unit: gag me w a spoon !
@Krista - Wow. That's dedication I guess!
Christine (send your $ to PRB!)
9:18:22 PM
By the way, the pledge page is very easy to use. Thumbs up!
@Jon- I have seen the foot now! I am forever changed.
Commie Francis
9:18:57 PM
I don't like icp but i feel a weird grudging kinship with the juggalos
I've pledged in the past and I may restart tonight.......
https://thehardtimes.net/music/65-gathering-juggalos-attendees-just-vice-reporters/
Commie Francis
9:19:31 PM
And hatchet man would be relatively easy to stick n poke
I get a kick out of juggalos' wonderment with such "miracles" as magnets
Commie Francis
9:20:02 PM
I mean how DO they work
Haha. It isn't for us to know
Christine (send your $ to PRB!)
9:21:22 PM
@Jon, wow. That's certainly a WPRB tattoo! That DJ has admirable commitment.
R! G! J! R! G! J! Pledge! Pledge! Pledge!
It's blurry, but I recognize that font! I'd be psyched if I ran into someone with that tatto in the "wild"
the best time to pledge is NOW!
I do need to update my sticker on my guitar case.......
agree so much / learning from this station all the time !
Commie Francis
9:23:01 PM
I'm just psyched that dana now has to thank CMDR poopy pants on the air
Commie Francis
9:23:10 PM
Thanks CMDR!!
for those whose office is WFH: do you ever feel like you need to accomplish more work in order to get a Reply in your company's group chat? sometimes I just want to be like, "hey, my message has been sitting there for 2 hours...and it has a question mark at the end of it...where is everybody???"
that USED to be my go-to - Ray's Happy Birthday Bar! I lived 2 blocks away for a few years
Hi Francis - RGJ is Jeff from Flemington..
Christine (send your $ to PRB!)
9:23:59 PM
Shout out to both Robert Drake & John Stanley! And Ray's HB bar 🎂
And John Stanley of course had Space Boy, which got MANY of my dollars in the early 2000s!
Commie Francis
9:24:30 PM
I know!
Commie Francis
9:24:55 PM
Hi Jeff from flemington!
Commie Francis
9:25:05 PM
i figured it out
Spaceboy was one of my first favorite record stores!
Commie Francis
9:25:33 PM
DANA did you hear that a head cheese 12" just came out? The 7" plus demos and stuff i guess?
You said my Lou Reed request was "Anti- Anti Racist" but I am good with that now
i am so going to ray's sometime when it is safe to do so! never been. i am a karaoke fiend.
I did not hear that, Commie! That's wild!
WPRB karaoke night at Ray's, once things can happen again
Dana, yeah- I loved Space Boy so much. Space Boy was my favorite, and Buskirk actually worked there
Commie Francis
9:26:25 PM
Yeah bill just walked in and showed it to me on the sorry state website
We both have the 7" so we're especially cool
totally! can't wait to meet john stanley, too!
dweezil puts on a great show too / for those who haven't seen him
Had so many great music convos at Spaceboy. I walked there every Saturday and spent all my music on music!
Commie Francis
9:28:53 PM
I used to love when dweezil and ahmet appeared on late night talk shows. I think they were available last minute if someone canceled
Briefly lived near Plastic Fantastic in Ardmore- spent a lotta $ there too!
Moon unit & bro sued him over using Frank's name / he plays keswick annually
Now I'm seeing Russell dancing with his 80 hair!
Commie Francis
9:29:49 PM
I just got the 12" of this
for anyone who has ever paid for VIP/meet-n-greet: is it worth paying hundred(s) of dollars? I keep thinking, "man, that's equivalent to sooo many hours of working at my first job" just to buy that experience
Russell + Jane Wiedlin in that hat!
Christine (send your $ to PRB!)
9:30:23 PM
1981🎉
Commie Francis
9:30:51 PM
I probably would not pay for a meet & greet except for $100 you can go on a zoom with Mike Nesmith for half an hour. Just you and him I might do that.
I have a very specific memory of hitting up Spaceboy before I saw Mission of Burma (one of my first shows ever) and buying the Essential Logic CD
Commie Francis
9:31:20 PM
Theme is dana k stuff but all dancey
I'm going to the big Star Trek convention in Las Vegas this summer (if it happens), so, uh, I'll be doing some meet and greets
Christine (send your $ to PRB!)
9:32:39 PM
*dancing intensifies*
I looked into doing VIP for Smashing Pumpkins/Billy Corgan a few years ago, but never ended up doing it...you actually get to ask questions in-person, hand something to get signed, maybe pass along a demo tape...
this is crazy college nights right here
@Dana Only time I saw Mission of Burma was at the Siren Festival in Coney Island . Was a great day!
Commie Francis
9:34:13 PM
Yaz (oo) is so goddamn cool
I went to the Siren Festival in 2008 I think. Malkmus headlined.
When I went to Star Wars Celebration with my daughter in 2019 I was surprised to learn about the prices of some meet / greets. Was not what we were personally there for but for some others it was all they were there for!
esoterica gotta find those college dj tapes for us :) !
At the Siren Fest, we met a buncha friendly punks who invited us back to their house! This was like 2004ish.
I was present during that tattoo!
What I remember of the Siren Festival is that it was hot and crowded. I think Times New Viking played though - I loved them
CMDR Poopypants
9:37:05 PM
this reminds me of listening to WPRB, about 1990-91 before going out to City Gardens for Randy's Thursday Night dance/industrial night. Drinking the cheap stuff from home.
Eleanor Steele
9:37:13 PM
Nostalgia night! Swear I was looking at that BOL LP today.
I owe Randy a visit at the Man Cave!
Haven't seen solo Malkmus since Jicks show at TLA for first Jicks album with Bent Leg Fatima (need new body) opening! But years later I was to that Pavement reunion show in Central Park along with half of Philly!
I'm a little on the fence about VIP/meet-n-greet...I sometimes think it's such a novelty, compared to other people/places that could really benefit from the funds, I would feel guilty. But, the chances of me ever running into Billy Corgan in real-life are slim to none.
he's been spotted at Disneyland, Charlie!
@CMDR- Nice! Just saw some old Randy Now dance party footage in little doc about City Gardens!
Christine (send your $ to PRB!)
9:39:44 PM
Commander Poopypants for the win!
Only thing I didn't like at Siren was businesses were charging $$$ to pee, and yeah, it t'were crowded!
Commie Francis is doing 1981 too! We are having sistah shows!
@Elliot, yeah I saw that a few years ago. But now with a growing family, etc, the chances are reduced. I might try to visit Madame Zuzu's (tea shop in Chicago)...I think he oversees it and therefore pops in a few times a week.
CMDR Poopypants
9:41:45 PM
@ Liz - so cool, fun times. But actually in those days WPRB wasn't playing this stuff LOL.
I think the only Siren Festival I went to was Superchunk, JSBX, Quasi, GBV and...more?
I feel like I've really come full circle with Scritti Politti. Fifteen years ago I only liked "Skank Bloc Bologna" and never touched their pop stuff.
haha Pethie is the station green gartside guru :)
Green is my number one teen dream
Aha! The Jon Spencer Blues Explosion with Enon, Peaches, Rainer Maria, Quasi, Man or Astro-man?, Superchunk and Guided by Voices on 21 July 2001.
The one time I went in that zillion dollar Hudson Yards mall complex after seeing Steve Reich show at The Shed, the chain candy store was blasting Scritti Politti, so now I associate that place with SP
I did not see Pavement in Philly, but I did see them in Brooklyn for that reunion tour.
Only the strongest souls can love "skank bloc" and "wood bees"
Hudson Yards is hell on earth
@lizbot when see Steve reich?
I wish we knew where to find artists, like, if they each had their own lounge. Les Paul had a lounge in NYC and constantly had a few shows every week. You could walk up and say Hello after the show.
hallooooo pledgey-peoooople!
Commie Francis
9:45:37 PM
Oh it's a different head cheese :(
@Dana K- before the they had only announced one show, which was at Central Park and made eveyone think maybe that would be it, and there would be no tour, so my friends and I all bought tickets for each other worry it would sell out immediately and it did sell out fast, but we all managed to get each other duplicate tickets, so we brought a big ole convoy from Philly. Not long after that show, they announced the tour
OH :( must be some kind of d-beat head cheese
Brian D (2021 Donor-you can too!)
9:46:51 PM
all star chatters
I heard rumors of a 2022 Pavement tour
@Mark- it was collab between painter Gerhard Richter with music by Steve Reich and Arvo Pärt
June 2019 at The Shed. Couldn't get tickets to that friggin Bjork show there, but steve Reich and Arvo Pärt hit the spot
interesting I wanted to see him at st mary gathering series on Penn campus
isn't this song a tiny bit evocative of the time?
Brian D (2021 Donor-you can too!)
9:49:48 PM
Pavement at the Mann on reunion tour was a big ol fuzzy love. I never got to see them back in day
@Mark- here's the event https://theshed.org/program/2-reich-richter-part
Brian D (2021 Donor-you can too!)
9:50:33 PM
good golly was the reunion tour 2010? Eleven years ago?
like, "what time is it?' (also 1982)
I'm out for the night. Happy Membership Drive, all!
If you play Numbers/Computer World 2 : you gotta pledge
goodnight jon! see you wednesday!
Commie Francis
9:51:24 PM
Night Jon!
man, after listening to all of this early 80's stuff, it really makes me think that Goo Goo Dolls were part of the "new school" or something
@Brian D- Yeah, friends I staffed a rag tag bookstore with back in end of 90s/early 2000s all played a lot of Pavement in the store and we got together for that reunion show and sang along! One of the best nights. Used to drive around blasting Crooked Rain, Crooked Rain in friend's old Chevy Citation after work late at night to Chinatown to eat at Ho Sai Gai late night Chinese food
Night, Jon! Thanks for foot!
WFH people: do you ever feel like you need to accomplish more work in order to get a Reply in your company's group chat? sometimes I just want to be like, "hey, my message has been sitting there for 2 hours...and it has a question mark at the end of it...where is everybody???"
Brian D (2021 Donor-you can too!)
9:54:13 PM
I had a ball with some friends that lived in Phila not far from the Mann. Went down solo from Bucks Co. Met that lot down there. Hung out w/them until the wee hours afterwards. It was a greatest set list gift.
Okay, Modern Love def gonna lodge itself in my brain! My older cousins got to go to Serious Moonlight tour, luckies!
Crooked Rain, Crooked Rain was my first Pavement, the summer I was 13.
(compared to pre-WFH response time)
@Brian D- I miss and love The Mann! I guess the last pre-pandemic I saw there was B-52s with OMD and Berlin anniversary tour.
saw Pavement with Gary Young still on drums in 1991 or 1992!
Brian D (2021 Donor-you can too!)
9:55:46 PM
The Serious Moonlight HBO live special. I was glued to the TV for that. The twin brothers in the band. That was Bowie just shining. Bringing theater and rock and all that. Look Back in Anger in the set... wow. Great memory
@jimbeaux, nice! I still have an old Khyber flyer with Pavement show on schedule!
Christine (send your $ to PRB!)
9:56:56 PM
Yeah, SHRIEKBACK! 🇦🇺 💙
CMDR Poopypants
9:58:08 PM
There used to be a guy on the NYC side of the Holland Tunnel and he would wear this cool Alien mask and he would wash people windshields who were stuck in traffic. He hada boombox and would always be playing the full Wowee Zowee CD. Strange, surreal, hot (it was summer), awesome. I used to watch him from my office.
esoterica: sound a bit nonplussed:) am i using it right ?!
@lizbot, my early 20s had a soundtrack of crooked rain too, in my chevy cavalier! Big-time pavement phase for me. Grooming dogs, listening to Pavement and The Replacements
Yeah! Dialogue! I said "Hi" to Peth tonight with Bill Nelson! And "Hi" to the whole station through The Fall!
Christine (send your $ to PRB!)
9:59:05 PM
🤖 Liz Bot = Cheer-Accident! Baby Dee!
well, what do you mean by "nonplussed", mark? haha
Got my What Makes a Man Start Fires CD from a giveaway on Mike Lupica's show before he left for FMU
WFH folks: how do you cope with group chat messages that go unresponded to for 30, 60, 120 minutes? It seems the delay from some people is worse than pre-pandemic times...
mike: tough guy veneer (sweet). haha
haha still figuring out if I've been using wrong my entire life !
"Historically, "nonplussed" simply means to be confused or bewildered to the point where you don't know how to speak or act."
@Christine - Yeah! No one else seems to play Cheer Accident! Baby Dee mr various used to play too sometimes
Rob from Maryland (2021 donor)
10:01:20 PM
@Lizbot, is Mike Lupica gone from WPRB?
Dana K (host)
10:01:31 PM
lupica is still very much here!
oops extra quotation mark. but you get the point. but now merriam-webster is includingthe incorrect definition (because it is popular) which is "unfazed"
Brian D (2021 Donor-you can too!)
10:01:54 PM
To be able to chat with all these people you mentioned AND the newer guard is so cool. I finally was able to tell a bunch of stories to them, give compliments to them, recommend songs books movies,tell jokes. So love the chat & the community
@Krista- what is it about driving around in large old boat cars listening to Pavement late at night?! Very my 20s
Rob from Maryland (2021 donor)
10:02:03 PM
Thanks DanaK
haha I've been tangled up al day trying to figure proper usage / it was my PRB new concept today :)
@Rob- No, no! Thankfully not! No, he started at WPRB, then went to WFMU for a buncha years,
where I live, people love their big trucks/SUV's
Rob from Maryland (2021 donor)
10:02:54 PM
Thanks Lizbot!
Yeah! Exactly!! And Spotify is a heartless bot that spams me and I will not give in and subscribe to them! Instead back hearted bots and human DJs!
Christine (send your $ to PRB!)
10:04:09 PM
Definitely DO NOT back the Front!
sometimes my work group chat feels like an algorithm...like someone/some thing is at the switchboards
Brian D (2021 Donor-you can too!)
10:04:22 PM
I finally got a car with a cd player in it and it was a 10 cd magazine player. Right at that time the 2 cd Pavement reissues started to come out... that player was soon loaded w Malkmus
Brian D (2021 Donor-you can too!)
10:04:41 PM
Circa early to mid 00s
Brian D (2021 Donor-you can too!)
10:05:02 PM
SHRIEKBACK!
@Brian, similar situation...never had a CD player in car before
Christine (send your $ to PRB!)
10:05:13 PM
This song is lovely for many reasons, but also because it contains the word "parthenogenesis."
Nice, Brian! Yeah, spent a lotta time with those albums around then
haven't heard this in forever - great!
Hearted bots = lizbot :) 🤖
Haha, Christine, my husband loves talking about parthenogenesis!
Rob from Maryland (2021 donor)
10:06:15 PM
@Jeff, I'd love to see WPRB stickers at some point
I can't argue with tapedecks in the car, as long as I have a 3.5mm converter (and something that plays it)
Christine (send your $ to PRB!)
10:06:45 PM
@Liz Bot, I bet you have the best, most interesting conversations at your house!
@CharlieRose, working from home has ultra productivity expectations that make people slow to respond. It's easier to "get in the zone" working at home and hyperfocus
@lizbot Hi back through The Fall!
Erased first text because typos
Brian D (2021 Donor-you can too!)
10:07:49 PM
Had a fun decade or less in the car cd era. Then it was all about digital and mostly WPRB! I use the cd slot in my car for a phone clamp holder last 6 yrs or so
Yes! LENE! Played her last week
Commie Francis
10:08:16 PM
Yesssssss
Christine (send your $ to PRB!)
10:08:17 PM
💜💜💜 Lene
Dana K (host)
10:08:20 PM
My car doesn't have an aux port or a tape deck, so i'm limited to CDs and the radio.
everyone loves ❤️ lene !!
Lene Lovich played in store at Plastic Fantastic in Ardmore!
@Brian those 2cd reissues were my introduction to Pavement! Got em at Borders Books, of all places.
@Krista, I can understand that, however, what if a particular group chat is for Emergencies...and still no one replies...it's like Management is not taken seriously or enforcing that
CMDR Poopypants
10:08:39 PM
great tune!!
Steve and Paul Hanley have a brand-new podcast about being in The Fall. It's called Oh Brother.
@Chris- I gotta check that out. After one of their Philly shows, I went to this unassuming bar acorss
Commie Francis
10:09:39 PM
This is from the golden moment when thomas dolby and lene lovich were collaborating
Commie Francis
10:09:53 PM
They brought out the best in each other i think
how does she hit those notes :)
Yes! He's in the video, sneaking in a corner
@Liz, I'm in Ardmore a lot (in non pandemic times)! My boyfriend's family lives right around there. Wish I could have seen Lene!
Brian D (2021 Donor-you can too!)
10:10:17 PM
You can get an fm transmitter Dana K! But i bet you are satisfied w what you have. I would donate my transmitter to you if you want tho!
I looked just like Thomas Dolby in 9th grade
Or Dana join us in the ham radio world and get a CB, lol
...across the hotel where the Fall was apparently staying. No one else in the bar but them and my friend Carey and her boyfriend who was the bartender. Whole band came over and sat at a table with us and chatted EXCEPT Mark. Mark sat alone. I was afraid to say Hi to him! This is when he'd Messed up his hip on tour
Dana K (host)
10:11:04 PM
I tried using an FM transmitter about ten years ago and it didn't work particularly well, though they might have gotten better since then.
Can't not dance to this song
Brian D (2021 Donor-you can too!)
10:11:50 PM
Krista i think i got my Pavement reissues all at Siren in Doylestown. I raided their Pavement, Guided by Voices and Pollard sections!
Commie Francis
10:12:09 PM
I had a great fm transmitter that i think is now illegal due to its awesome range. You could cover 2 cars with it
"But This is Phil talking"
Commie Francis
10:12:37 PM
But i got one later on and it sucked
Play Kraftwerk Computer World - my destressing group in the 80s, after school, my bedroom, Chips A hoy cookies.
the first time I heard Human League was 30+ years after their release, on a tape I got in a box of assorted tapes from Ebay...I only bought the lot for Pixies, but ended up discovering a few other bands
Greg Lyon, whose show The Good, The Bad & The Ugly used to be on after me, was a huge Fall and Residents fan and he did manage to interview Mark E Smith and was pleasantly surprised by how nice he was! They got drinks afterwards! Greg still does that show, but in Asheville now
CMDR Poopypants
10:13:30 PM
Is it too corny to request "Love Plus One" Haircut 100? This is literally my first recollection of listening to WPRB when I was in 8th grade. So popular now, but in 1982, it was WPRB material.
Brian D (2021 Donor-you can too!)
10:14:01 PM
Haa sounds like my 2005 era Sirius player Commie . It was non FCC compliant defs. It finally quit this year. FM transmitter had like a 50 yard range haa!
@CMDR we started listening to WPRB around the same time!
Jersey Jeff - Kraftwerk + cookies sounds like me in high school, or now!
Christine (send your $ to PRB!)
10:14:32 PM
@Commander Poopypants, I think that's a great suggestion.
CMDR Poopypants
10:14:49 PM
@pethie - those were the good old days
WPRB is at the forefront of popular music, poopy pants. We were the first commerical station in the country to play Old Town Road (Weingart did on his show)
Saved a ton on psychotherapy through them
Commie Francis
10:15:09 PM
Yep we may have had the same transmitter Brian!
@Jersey Jeff- Yeah, I wish I'd hadn't missed their tour!
Brian D (2021 Donor-you can too!)
10:15:25 PM
You can look up Greg's interviews w M.E.S. on WPRB main website
I like you Francis, but you'll always be Rachel to me
I got to interview Craig Scanlon of The Fall by phone. Very soft-spoken, with Mancunian accent was a bit hard for me to hear at times
Oh, all my faves tonight!!!! New Gold Dream! 81-82-83-84!
CMDR Poopypants
10:17:10 PM
when I heard Agnostic Front "Victim in Pain" on PRB I was like "what?" Doors weren't opened, they were kicked down.
haha even cynical me is smiling at this 80s dance party :)
Ozma..."take me back to 1988"
@Brian D- Yeah, Great MES interview! Greg was so nervous the week before when I saw him at the station. The following week, he was beaming like a little kid when he told me all about his excursion with Mark!
I remember my older brother Jon, (RIP) coming home from the Peddie School and telling me Jeff, You gotta hear this station. T'was about 1981
Wish Spinitron would let us like comments
Commie Francis
10:19:51 PM
Poopypants you should tune in for my Nancy Barile interview Saturday after next! If you wanna hear about hahhhdcoah
Dana K (host)
10:20:15 PM
i need to get a copy of her book!
Commie Francis
10:21:12 PM
I can give you mine when I'm done with it! It's being passed around our friend group
Commie Francis
10:21:26 PM
Goodbye Charlie
Dana K (host)
10:21:34 PM
I didn't realize I was playing the live version - oh well! It's still nice.
gonna put in my calendar nancy barille interview !
(spock voice) what is this WFH you speak of?
I've never heard the live version!
CMDR Poopypants
10:22:02 PM
Live!
Commie Francis
10:22:11 PM
The book is great, she's a good writer and the Philly punk scene has never been that well documented
Christine (send your $ to PRB!)
10:22:42 PM
Wow, never heard this live version either.
cool, chris! that was m 16th bday event...taking the bus with my friend, Paula, to Fullerton, where my bro ron was in college. he then took us to Pasadena to see the Furs!
same bro who took u to see billy jack:) ?
I coulda been someone.... I coulda been a DJ
I mentioned the P Furs, thinking of them as another band that was obscure in 1980 or 1981 but got a lot more popular later
psych furs weee pretty big deal on their first tour
yes, true. when i interviewed robyn hitchcock he talks about the butker. boys and how cool they were
Brian D (2021 Donor-you can too!)
10:25:54 PM
That was fun !
Commie Francis
10:26:07 PM
I love that first psychedelic furs record.
P Furs were obscure to high school students in Bridgewater, Central Jersey, shall we say
CMDR Poopypants
10:26:57 PM
word up
they played keswick recently butler still amazing / india is great song
Yeah! Loved when it was Dana & Readie back to back!
Haha, thanks! The Liz & Readie Show will be back for Recherché tomorrow!
Brian D (2021 Donor-you can too!)
10:27:53 PM
I like the vocal trade offs and how the lone sax handled that whole melody famous part of the song. That was a hoot live
haha esoterica should go all watt and talk for next 20 minutes straight:)
So much love for all the DJs! Former PRBer Ken Katkin often ended his shows by saying, "with nothin', nothin', nothin' but love."
and! forgot to mention that when celtic frost showed up they were playing the VU "jesus" song haha nice juxtaposition
Brian D (2021 Donor-you can too!)
10:30:53 PM
I heard the beginning of H100 and... wow instant time machine back to early 80s MTV (or pre MTV arriving in my town) era.
Yes! You can do that, Esoterica! I was an obsessive mixtape maker growing up and used to "host" a show with my tape cassette recorder where I recorded spoken bits between songs when I was really little! Mixed tapes in high school and college I treated like a science
my roommates were enjoying a quiet evening listen to that soft song!
I wish they all could be California girls
Haha, I remember that Celtic Frost story, Esoterica!
haha. i am srepeating myself!
Brian D (2021 Donor-you can too!)
10:32:20 PM
My friends taped CF off a metal show on late night fm radio back in mid 80s. Never heard that kind of sludge distortion gtr tone! Loved it
Did Princeton U. help out at all?
Best staff! Seriously so grateful to them! We all adapted so much this year.
esoterica = WPRB terri gross !
i love that mixtape story, lizbot!
@Mark, haha, true but better than Terri!
@Jersey Jeff - No. We're independent from Princeton U. Our studio is on the campus, that's all, and of course we can't access it now. All operating costs, transmitter costs come from community support
Commie Francis
10:34:41 PM
The only funding we get from princeton is for airing sports which we didn't do this year. Other than that they just provide us the space (which is certainly very appreciated)
i don't want this to end!
Dana K (host)
10:35:12 PM
good news, erica - we've got to do it all over again next week!
too modest / now u have to sing on air at some point
Yeah; when Pax was in Sea Slug before they DJed at WPRB!
Maybe Abbie will come back like Lupica did?
Laurie was teaching at Princeton and Abbie was a student. Arto taught in same seminar
yes, loved seaslug. go pax
Back in the day they helped fund you - you guys are warriors
Dana K (host)
10:36:23 PM
i saw a photo of arto and laurie anderson at one of abbie's performances and i told her "they look like your parents"
Commie Francis
10:36:30 PM
Laurie has a radio show now
Commie Francis
10:36:39 PM
Not on wprb sadly
loved both sea slug & heat loaf before even knew there was pax connection
People are people so why should it be....
Laurie Anderson had taught a similar class at Princeton many years earlier and Jetty on the Rocks tried to get her to come fo the studio
Commie Francis
10:37:34 PM
It's on the wesleyan radio station, wesu
Laurie did that late night radio thing and now has a regular show! I love it! Also love that one of my fav directors, Allison Anders, does a radio show with her daughter! She was in music writing before she was a filmmaker
Oh, wow, I haven't Our Daughters Wedding in maybe 30-35 years?
ha i remember Pethie playing this & saying same thing
Dana K (host)
10:39:35 PM
i never get sick of getting comments like that!
Commie Francis
10:39:53 PM
I just found out that evelyn and.mark from teenbeat, who have kindly recorded amazing jingles for wprb and uneasy listening also have a radio show!
Princeton U. only has an endowment of $26,000,000,000 (I swear I am not making this up)
Dana mentioned the listeners. One of the most memorable listener calls I ever got was from a man who said he and "his lady" really wanted to hear "Sex Bomb" by Flipper, becaise... they REALLY liked it.
Commie Francis
10:40:41 PM
Hahah i won't say who i once caught making out to sex bomb in the music office
Dana K (host)
10:40:54 PM
hahaha
I can't even remember if I played it or not!
Commie Francis
10:41:01 PM
So romantic
Commie Francis
10:41:09 PM
Oh you should have
@Commie I wish it had been me!
Yes, I should have but cannot confirm at this time
Brian D (2021 Donor-you can too!)
10:41:37 PM
Aw Pete...
Brian D (2021 Donor-you can too!)
10:42:09 PM
Has-ing the sads
yes, bri, such a great song.
Dana K (host)
10:42:43 PM
i did a pete shelley memorial show in 2018, i regret not saving it.
Pete left us all this fun music to enjoy! Dance and remember him!
another reason we have to be grateful. learning curve means I now archive the shows, so many I things I learned to do this past year...
OMG! THis is my HS experience. love it
That was a great tribute to Pete Shelley, Dana. I was driving to pick up something off Internet Yardsale and I didn't get outta my car until the end of then tribute. I remember I called you
andy partridge makes guest appearance?
yes Dana k I remember that playlist & mad too u didn't archive to mixcloud:(
Brian D (2021 Donor-you can too!)
10:45:29 PM
1981 and surrounding year or so was a great time to be a post kid pre teen into music that loved the Brit invasion big bands. The Kinks, The Who, The Stones all had new LPs at the time. I bought them all and devoured them. Solo Lennon and his mates had some fine offerings too.
Dana K (host)
10:45:31 PM
my process for doing this kind of show is "you know that one hit wonder? i'm going to play the song that should have given them a second hit"
@esoterica I had no idea! Just makes me love the song more!
Brian D (2021 Donor-you can too!)
10:46:12 PM
Is this recorded in Dob-ly?
Dana K (host)
10:46:32 PM
mark you really do have the best memory!
Europa was my favorite Dolby song
This was my Dolby go-to track
no radio station does Memorial tributes like WPRB !!!
Haha, Peth! Same Wavelength
Christine (send your $ to PRB!)
10:47:09 PM
@Mark, I agree.
Brian D (2021 Donor-you can too!)
10:49:08 PM
I would get very excited even a 100 yds away from a record store circa 1981. Mall had 3 or more counting the dept stores. Hours and hours.... read lp covers... Hours and hours more.... smell... listen... maybe count change and few bills and buy something too
this was amazingly fun show / I'll see many on dave chat early tomorrow:)
Brian D (2021 Donor-you can too!)
10:50:17 PM
Ohhh this.... great song!
@Brian D - That Emminence Front song from It's Hard was great! I was a big mod obsessive and loved The Who as a tween and at first I wouldn't deign listen to It's Hard but then I embraced that song. Post-Keith Moon was hard to accept!
yes! you are hitting all the best songs, danak!
Dana K (host)
10:50:41 PM
this was an extremely fun show to put together, between chatting with esoterica and playing all the hits that get me on the dance floor
OMG, this is one of my all-time favorite new wave songs. I put this on the first mix I ever made my daughter!
It's been a great show tonight! Thanks for the dance party vibes! Had so much great Esoterica time today too!
Brian D (2021 Donor-you can too!)
10:51:59 PM
Did i hear you play this on yer show just before shut down last March Dana? Maybe late night rerun... i think i was driving home from airport when we took a vacation just before the world shut down
Dana K (host)
10:52:20 PM
i don't think i did! but i've heard it on WXPN quite a few times
Debbie Piarbie
10:53:43 PM
Great show, thanks! It reminds me of i92.
so much fun working with dana k and listening today to all the best shows.:). thanks, everyone!
Brian D (2021 Donor-you can too!)
10:55:20 PM
Tues March 10 2020. Looked it up. Headed home from Trenton airport late at night. Listening to WPRB... had no idea what we were in for
Lmao at smooth brain ape that's great
Christine (send your $ to PRB!)
10:55:25 PM
Thanks, Esoterica & Dana & Liz Bot!
Commie Francis
10:55:27 PM
YEAH DAD
Commie Francis
10:55:50 PM
great show dana! Really nice day of radio overall
Fabulous show, Dana! Thank you for the fine memories!
Dana K (host)
10:56:25 PM
thank you! i love you all
Dana...you already know the gender of your 2nd head?!?
Eleanor Steele
10:56:48 PM
Best ending!
Brian D (2021 Donor-you can too!)
10:56:51 PM
Thank you Dana K & Eso & chatters!
feel like i took a hit of xtc. haha
Dana K (host)
10:56:58 PM
whatever my second head decides, i will support them
Yes, fun times, thanks Dana and Esoterica
I'm of two minds about that DK :)
You're playing all my favorites! Played You Old Eccentric from the Felicity single on my show tonight
i will be dancing off to the land of nod!
seriously I don't know what my life would be like without the great DJs of WPRB. You are all awesome and I'm so thankful for this stuff
Edwin Collins of Orange Juice is a good Twitter follow @edwyncollins
Haha, that's exActly what I thought when I heard Dana say "he" about her future other head, jimbeaux!
thank you all :) so great to be a part of this tribe
Dana K (host)
10:59:10 PM
this was so much fun! i love feeling that drive energy, even from home!
@Chris- good to know know! If I did Twitter more. Maybe I'll follow Edwyn
Thanks, Dana & Esoterica!!!
thanks for hanging out, liz!
I was worried before this Drive if the Drive energy would come through from home, but it really does!
Dana K (host)
11:00:21 PM
night night folks!
Commie Francis
11:01:17 PM
Lili time!