New Jersey's Only Radio Station
Jul 21, 2021 8:00 PM – 11:00 PM
With Mike
Freeform radio for creative weirdos and deskbound dreamers. A sonic one-stop for Acid Dub, Beardo Bhangra, Micro-Folk Turntablism, Krautdrone, Cambodian Synthwave, Glam Pop, Art-Damaged Metal, Electro-Stoner Jazz, Proto Soul-Punk, DIY Hip-Hop, Psychedelic EDM, Minimalist Power Violence, Pre-Hipster NYC Weirdcore, and Afro-Hillbilly Futurism. Up and down this goddam dial since 1992.
Hope Springs Isothermal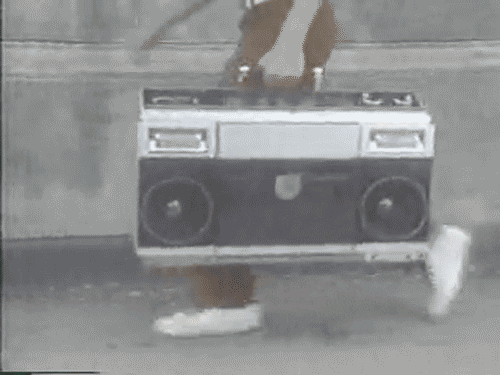 8:03 PM

Yoshinori Sunahara

PTvsYS

Warp Back to Earth 66/99 2xLP

V/A

Bungalow

1998

8:07 PM

Quale Futuro?

Maple Death Records

2021

8:11 PM

Necromance

Gold Standard Laboratories

2003

8:16 PM

8:22 PM

Rock Master Scott & The Dynamic Three

Request Line

8:31 PM

Inside Out

American Gypsy

8:34 PM

Set Break:

----------------------------------------------------

8:40 PM

We Care So You Don't Have To LP

Scat

1998

8:42 PM

Cosmic Panthers

Streets Gonna Get Ya

N

Life and Death at the Red Wall

2021

8:47 PM

Chris Knox

I Wanna Look Like Darcy Clay

Beat

Thirsty Ear Recordings

2000

8:50 PM

Digital Single

Epitaph

2021

8:53 PM

Nine

Forever Living Originals

2021

8:56 PM

Bacao Rhythm & Steel Band

Dirt Off Your Shoulder

N

Expansions

Big Crown Records

2021

8:59 PM

Copyright Infringement: Illegal Art

V/A

Stay Free

2002

RIP Biz.

9:02 PM

Biz Markie

Nobody Beats the Biz

9:06 PM

Set Break:

----------------------------------------------------

9:18 PM

Stahhr the F.E.M.C.E.E.

Beautiful Experience

9:21 PM

Shame-Based Man

Rhino Atlantic

1995

9:24 PM

Les Filles de Illighadad

Surbajo

N

At Pioneer Works

Sahel Sounds

2021

9:29 PM

Getatchew Mekurya

Shellèla

Éthiopiques, Vol. 14: Getachèw Mèkurya

V/A

Buda musique

2005

9:34 PM

Good Thing They Ripped Up the Carpet

Lulus Sonic Disc Club

2021

9:38 PM

Conqueror

Hydra Head

2007

9:43 PM

9:46 PM

The Fall

Theme from Sparta F.C.

Country On the Click

Action Records

2003

9:53 PM

Various WPRB DJs

The Fall Battle on Stage at The Trocadero

WPRB Aircheck

9:58 PM

10:06 PM

Set Break:

----------------------------------------------------

10:13 PM

Curse Ov Dialect

Saturday Night

10:15 PM

The Comsat Angels

Eye of the Lens

10:21 PM

Eartha Kitt

Hurdy Gurdy Man

N

Hurdy Gurdy Songs

V/A

Ace

2021

Donovan cover

10:23 PM

Edward Rogers

Button Box

N

10:27 PM

Cary Ann Hearst

Hell's Bells

Lions and Lambs

Shrimp Records

2011

10:30 PM

10:33 PM

Malcom McLaren

You Need Hands

The Sex Pistols: The Great Rock & Roll Swindle

10:36 PM

Bruce Springsteen

Girls In Their Summer Clothes

10:40 PM

Sandgrown

Trouble In Mind Records

2017

10:43 PM

The Suntanama

Drag City Records

2002

10:48 PM

Set Break:

----------------------------------------------------

10:52 PM

Daniel Higgs

Hoofprints On the Ceiling of Your Mind

Say God

Thrill Jockey

2010
-ᎷяMΔᏞᏨØИᎢΞNᎢ-💀
7:54:52 PM
This is music. MY MUSIC!
It has been too long DJ Mike!!
Rob from Maryland
8:01:05 PM
Hallo MrM and Mike and everybody
-ᎷяMΔᏞᏨØИᎢΞNᎢ-💀
8:01:27 PM
Hi, DJ MikeLupica!!
Rob from Maryland
8:01:57 PM
Mike, are you back home?
-ᎷяMΔᏞᏨØИᎢΞNᎢ-💀
8:02:03 PM
Hiya, aliagrace
-ᎷяMΔᏞᏨØИᎢΞNᎢ-💀
8:02:26 PM
Hallooo, RobFromMaryland
-ᎷяMΔᏞᏨØИᎢΞNᎢ-💀
8:03:00 PM
I ❤️ OBNOXIOUS
the plane has crashed into the mountain, or the radio
Mike Lupica (host)
8:04:00 PM
S'up pitcrew, good to see y'all here! And yes, I am back. I had to come back. I *hate* Florida.
Bring it on, Mike. Like they did in that movie Bring It On!
good evening to the yakbox crew
-ᎷяMΔᏞᏨØИᎢΞNᎢ-💀
8:05:23 PM
giant UGH @Florida
Commie Francis
8:06:20 PM
Jon that transition was *chef's kiss*
-ᎷяMΔᏞᏨØИᎢΞNᎢ-💀
8:06:38 PM
kiiiiiiiiiiiissssssss
i have never actually been to florida--south carolina is as far south as I have been
Mike Lupica (host)
8:06:50 PM
Agree, @Commie.
Mike Lupica (host)
8:07:00 PM
Aliagrace, that's far enough.
Mike Lupica (host)
8:08:22 PM
Unless you skip right to Miami.
Rob from Maryland
8:08:23 PM
There was just a 5 second interruption
I have to go plug my phone in so I can stream so won't be in the chat much, but happy you made it out of florida @Mike
Rob from Maryland
8:08:46 PM
And another
Rob from Maryland
8:09:06 PM
No longer streaming
Commie Francis
8:09:25 PM
Hm no interruptions on the radio
s it a DJ edit, or Comcast issues?
-ᎷяMΔᏞᏨØИᎢΞNᎢ-💀
8:09:46 PM
Totally broken
Commie Francis
8:09:48 PM
Oh weird! I didn't notice anything
whomp. whomp.... no longer streaming
-ᎷяMΔᏞᏨØИᎢΞNᎢ-💀
8:10:19 PM
U fancy, DJ CommieFrancis with a radio 📻
Rob from Maryland
8:10:19 PM
The player on the website won't play, neither will Apple Music on my laptop
Mike Lupica (host)
8:10:20 PM
Shit... looks like an interwebs problem at the transmitter. Can anyone confirm reception on FM?
Picking up the radio A-OK, though.
is the DJ in-studio or WFH?
Rob from Maryland
8:10:35 PM
@Charlie, at home
-ᎷяMΔᏞᏨØИᎢΞNᎢ-💀
8:10:47 PM
I'm cry
Commie Francis
8:10:53 PM
Yeah radio signal is still fine, didn't notice any pauses
*shakes fist at interweb*
You picked up a FL curse!
there should be a leftover/pre-taped show that starts to play after 5 minutes of radio silence or something, like automatically
@MrM 💀, now this really is a time to cry. No streaming Freeform Pathogen? 😭
Mike Lupica (host)
8:13:03 PM
Engineer has been contacted. FWIW, I'm still sitting here playing records.
i shouldn't have moved somewhere out of the radio wave distance. what was i thinking?
Getting Eno cover on free-quencee mod.
Mike Lupica (host)
8:14:26 PM
Anyone hearing Neu?
Rob from Maryland
8:14:34 PM
I just tried the player and it's working now
We can hear you on the terrestrial airwaves. Sorry everyone who is streaming; don't hate us.
Rob from Maryland
8:14:45 PM
Mike, yes, wait, no, wait, yes
Welcome back from thee Starfish Lounge.
I think you might be back!
Teresa Peacock
8:15:23 PM
Hello Friends! Yeah, my stream isn't working either. Whenever I try to press the little triangle to change it to an equals sign, it recalcitrantly remains a little triangle.😢😭
Rob from Maryland
8:15:27 PM
Wait, here's Neu! Hallo Gallo
-ᎷяMΔᏞᏨØИᎢΞNᎢ-💀
8:15:27 PM
Dry your eye sockets, MrM! 💀
Mike Lupica (host)
8:15:40 PM
Effin' hell, I think we're good now. Looks like it was a temporary internet screwup at the transmitter. Jon, are there storms rippin' shit up in Trenton?
Rob from Maryland
8:15:50 PM
HALLO GALLO is streaming now!!
Commie Francis
8:15:51 PM
Neu now
The storms passed by our house, so I don't believe so.
Can confirm, the PRB pop-up player is working now.
Skies clear on the radio. We have you going at 103.3 fm and WPRB.com presently (that will change for sanity's sake).
Teresa Peacock
8:16:40 PM
It's back! HURRAYYYYYYY!!!!
People starting to get shaky & sweaty for a couple minutes there. Withdrawal!
Rob from Maryland
8:18:15 PM
I had the player and Music/iTunes going at the same time. That made Neu a little shaky
Sometimes i enjoy the half second delay when I have the dial and streaming going at once
Mike Lupica (host)
8:19:00 PM
OK. Just got off the horn with the engineer. We have decided it was ferrets.
Rob from Maryland
8:19:34 PM
Ya better feed the ferrets something or they'll bring the station down again
Probably Florida ferrets.
Mike Lupica (host)
8:20:37 PM
For those of you following the long narrative, I suspect the ferrets were there to start a fight with Horace, the gerbil who powers WPRB's transmitter.
Mike Lupica (host)
8:20:48 PM
Fortunately, Horace takes no shit.
Rob from Maryland
8:20:57 PM
I'm activating the Gerbil Protection Service for Horace
Mike Lupica (host)
8:21:13 PM
Rob, I think he's out of network.
Rob from Maryland
8:21:29 PM
I have a slush fund, Mike
Mike Lupica (host)
8:21:31 PM
Amazing how catty I can be when there's a 10 minute Neu song playing, eh?
Rob from Maryland
8:21:43 PM
I'll send the ferrets after your cat
maybe the "ferrets" did not approve of the songs in that portion of the playlist
-ᎷяMΔᏞᏨØИᎢΞNᎢ-💀
8:22:03 PM
Luvin it @DJ MikeLupica
-ᎷяMΔᏞᏨØИᎢΞNᎢ-💀
8:24:08 PM
It was possibly BathBoy and he wants his song played or NoMusic for Nobody
it's a utility company thing
-ᎷяMΔᏞᏨØИᎢΞNᎢ-💀
8:25:35 PM
"I swear to Gawd" 😆
Rob from Maryland
8:25:56 PM
BATH BOOY
Mike Lupica (host)
8:28:46 PM
Hey Bo! Congrats on showing up fashionably late and missing the tech problems.
@Mike, you're welcome! ;-)
this sounds like a song that a young Puff Daddy could've experimented with back in the day
City of Brotherly Love represent!
or a leftover Human League production
Rob from Maryland
8:33:33 PM
@Charlie, the Rock Master music reminded me of the Sugarhill Gang's "Rapper's Delight" at one point
-ᎷяMΔᏞᏨØИᎢΞNᎢ-💀
8:38:35 PM
MISSY MISDEMEANOR ELLIOT 💟
@Mike, next time, Lady Cab Driver would be perfect to play during the next snafu.
-ᎷяMΔᏞᏨØИᎢΞNᎢ-💀
8:40:00 PM
Haha
Slo-mo JBs under mic is swanky.
Mike Lupica (host)
8:41:18 PM
It's the only way to appreciate the majesty of Average White Band.
I was hoping the scandal could be swept under the rug...they let Cosby free!
Rob from Maryland
8:43:20 PM
Mike, if you want a long sont, The Orb's "A Huge Ever Growing Pulsating Brain That Rules From the Centre of the Ultraworld" is about 19 minutes long and iirc correctly (it's been a long time) kind of swirly
Rob from Maryland
8:43:38 PM
*song
Mike Lupica (host)
8:46:15 PM
Oh, I gots no shortage of long songs. Was texting with DJ Peppermint Pig (who's filling in for Flex after me tonight at 11) about Half Japanese's epic ONE HOUR song just a little while ago...
I sometimes wonder if a "scandal" occurs so that the celebrity/famous person can change their identity, move somewhere new, and just live a regular life amongst the crowd
Mike Lupica (host)
8:46:42 PM
That's exactly what I did.
I once had the good people of Bandcamp look up their longest song for me. It was a 2.5 hour+ guitar solo. Sadly, no longer on their platform!
Mike Lupica (host)
8:48:25 PM
I also have 90+ minutes of isolated Thin Lizzy guitar solos on standby for REAL emergencies.
Teresa Peacock
8:54:05 PM
I wish the Thin Lizzy solos wasn't be reserved specifically for REAL emergencies! If it helps, I'll pull a fire alarm...
Mike Lupica (host)
8:54:42 PM
I've only played it once and I got a call from a guy who claimed it was "disrespectful".
Rob from Maryland
8:54:54 PM
A one hour Half Japanese song? Um...
Teresa Peacock
8:54:54 PM
Not that I really want to fool the fire department -- I remember how badly that worked out for Curious George
supposedly the Smashing Pumpkins (as recently as 20072/008) played lengthy 20-minute solos on some songs live...just because
Curious George got a sweet book/film deal out of that move!
Mike Lupica (host)
8:57:33 PM
I hate spoilers as much as the next carbon-based life form, but there's Coupla Biz tracks coming up, for those who are waiting.
Teresa Peacock
8:58:05 PM
That caller was so off-base! What says RESPECT better than 90+ minutes of Thin Lizzy guitar solos?! @jimbeaux -- you know, that's true! It did work out quite nicely, at least for The Man With The Yellow Hat (who I assume pocketed all the royalties)
Mike Lupica (host)
8:59:19 PM
I tried to be polite and reasonable, but I believe he called me a bad word and hung up in a huff.
it seems like there are so many bands that have this golden era that spans the first 2-5 albums (Weezer, Smashing Pumpkins, Genesis from the 70s/80s) before the formula changes
@Teresa, I do not trust the Man With the Yellow Hat. He was the one who abducted George in the first place.
is there one completely consistent band, album-for-album? Nadasurf?
Mike Lupica (host)
9:00:41 PM
Thin Lizzy.
is that the band with the guy who wears a KFC bucket on his head?
Man With The Yellow Hat, AKA Jamie Spears
Buckethead/Thin Lizzy...mashup made in heaven!
Teresa Peacock
9:04:18 PM
Yeah, Man With The Yellow Hat be duplicitous!
guy with bucket>guy with marshmallow head
Teresa Peacock
9:11:03 PM
I learned about Biz Markie's debut ('Pickin' Boogers') from the New York Times obit. That feels/sounds somewhat confessional, huh?
Pickin' Boogers (the song) is better than the title implies.
-ᎷяMΔᏞᏨØИᎢΞNᎢ-💀
9:12:05 PM
Hi, DJ Daughter
-ᎷяMΔᏞᏨØИᎢΞNᎢ-💀
9:12:17 PM
I honestly luv to eat ice cream
Rob from Maryland
9:14:45 PM
Mike, you're such a good dad
Mike, don't spill wine on that air conditioner...
Good to have some AC in the Starlight Lounge that isn't fronted by Seth Putnam.
what a dream job, hangout with family, eat ice cream late at night, play your favorite tunes: America
Rob from Maryland
9:15:36 PM
Yay air conditioning
Rowan steals the show!!!!
-ᎷяMΔᏞᏨØИᎢΞNᎢ-💀
9:17:47 PM
So CUTE 😊
"love you, now GET yr ice cream off my REKKIDS!"
Great to hear Rowan give a book report 📚 💯
for people in the know, is Princeton doing any in-person classes this Fall, or is it all remote?
-ᎷяMΔᏞᏨØИᎢΞNᎢ-💀
9:20:23 PM
For people in the know, when is the next Lockdown??
Mike Lupica (host)
9:20:40 PM
Charlie, yes, in-person is in effect, at least as of now.
Always wondered what a Kid in the Hall fronting Endless Boogie would sound like!
I heard Apple has delayed their "return to office" timeline, but that Banner Health is requiring all employees to get the vaccine if they want to keep their job
Mike Lupica (host)
9:24:09 PM
TAMMY GORGENCHUK
@MrM, the next will be the first.
-ᎷяMΔᏞᏨØИᎢΞNᎢ-💀
9:26:08 PM
@Bo, 😳🤔😵‍💫
Mike Lupica (host)
9:28:30 PM
@Christine, for real!
Mike Lupica (host)
9:28:47 PM
Allegedly the first all-female Tuareg band.
does anyone have trouble telling Amazon Alexa to play WPRB? I used to just say "play WPRB 103.3 FM" or something and it would work, but as of maybe 6 months ago, it started playing some station from another country
There was a known / reported issue with telling Alexa to play WPRB but that did not involve "some station from another country."
Mike Lupica (host)
9:30:18 PM
Charlie, that's a longstanding problem. We've tried contacting Amazon, but apparently the boss is space.
Mike Lupica (host)
9:30:37 PM
But for real, we're working on a fix.
thanks for the info, figured I'd let you know in case if there was a "routing" issue of sorts, someone didn't pay for Prime membership, etc.
-ᎷяMΔᏞᏨØИᎢΞNᎢ-💀
9:34:16 PM
all these nice selections!
I feel like ethiopiques is a wprb rite of passage
Mike Lupica (host)
9:34:44 PM
Hard agree, Peppa.
@Peppa, that's interesting. I agree!
Still missing three Ethiopiques in my collection. Almost there!
@charlie, your device is prob picking up 103.3 HD2 station, Radio Mirchi, South Asian music. Fun to tune in to now & then!
I knew that sounded a bit familiar, nice
@jim, yep, it was definitely something like that
Mike Lupica (host)
9:37:58 PM
Nothing makes me prouder than (most likely) being the only person with a jukebox in his home in New Jersey in which there are several Ethiopiques singles.
jealous! they did some box set singles of those, right?
Mike Lupica (host)
9:39:22 PM
Yep. They're all reissues, not originals. That's more money than I spent on my last three cars.
I hope your Yugo, Gremlin, and Subaru Brat each gave you as much pleasure.
Mike Lupica (host)
9:41:28 PM
MORE SPOILERS: Deepdive into 90s WPRB aircheck cultcha coming up shortly.
Mike Lupica (host)
9:41:39 PM
LOL Jimbeaux.
Mike Lupica (host)
9:42:06 PM
Subaru Brat just isn't legit w/o the pissing Calvin sticker.
Mike Lupica (host)
9:42:18 PM
In NJ, I mean.
-ᎷяMΔᏞᏨØИᎢΞNᎢ-💀
9:43:39 PM
Every car, everywhere
-ᎷяMΔᏞᏨØИᎢΞNᎢ-💀
9:46:03 PM
THIS
-ᎷяMΔᏞᏨØИᎢΞNᎢ-💀
9:46:59 PM
Dang. And a recorder?!? OoohWeee!
-ᎷяMΔᏞᏨØИᎢΞNᎢ-💀
9:48:56 PM
Where's me Jumper?! Where's me Jumper?!
Mike Lupica (host)
9:49:18 PM
LOL
Where's me gran playing bongos?
-ᎷяMΔᏞᏨØИᎢΞNᎢ-💀
9:49:30 PM
This weather has me loopy
-ᎷяMΔᏞᏨØИᎢΞNᎢ-💀
9:52:32 PM
I don't think the air conditioner is noticeable
-ᎷяMΔᏞᏨØИᎢΞNᎢ-💀
9:55:05 PM
this is awesome
-ᎷяMΔᏞᏨØИᎢΞNᎢ-💀
9:55:22 PM
What was the name of this radio show???
https://thefall.org/news/980410.html
-ᎷяMΔᏞᏨØИᎢΞNᎢ-💀
9:57:36 PM
"Guess The Name Of This Radio Show" with With DJs Jen and Mike
Rob from Maryland
9:57:41 PM
This is quite a story, and it's not even finished!
From the set list on a Fall site:
Cheetham Hill (Mark and Julia only after rest walk off in disgust)
Mike Lupica (host)
9:59:04 PM
My old blog post on this incident: https://hiptran.typepad.com/blog/2008/04/mark-e-smith-ra.html
Rob from Maryland
10:04:43 PM
Wow. Thanks Mike and Jon
Rob from Maryland
10:05:05 PM
And I'm heading out shortly. Stay cool everyone
@Jon & Mike, thanks for the info & links.
Nevermind! Radio shut off.
Mike Lupica (host)
10:14:19 PM
Yikes!
Mike Lupica (host)
10:14:39 PM
"I can't take any more scares" -Martin Mull (Col. Mustard, Clue.)
-ᎷяMΔᏞᏨØИᎢΞNᎢ-💀
10:15:09 PM
I heart CLUE
Mike Lupica (host)
10:16:01 PM
Hall of fame movie, MrM. I can probably recite the whole thing back to front. (Note: I am not proud of this.)
-ᎷяMΔᏞᏨØИᎢΞNᎢ-💀
10:17:44 PM
I am so proud of that, DJ MikeLupica! The flames! The flames going up the side of my face…!
-ᎷяMΔᏞᏨØИᎢΞNᎢ-💀
10:18:46 PM
🎶 I, am. your Singing Telegram! 🎵 💥🔫
Mike Lupica (host)
10:19:25 PM
(Bang)
Mike Lupica (host)
10:19:32 PM
RIp Jane Wiedlin
-ᎷяMΔᏞᏨØИᎢΞNᎢ-💀
10:20:24 PM
😝😂🤣
Didn't mean to scare anyone. Horace the gerbil is doing a bang-up job! 🐹
Mike Lupica (host)
10:23:03 PM
Horace toils for Eartha Kitt's glory.
-ᎷяMΔᏞᏨØИᎢΞNᎢ-💀
10:23:27 PM
Christine, my audio dropped at roughly the same moment and then came back. I thought it was my EnterWebs.
-ᎷяMΔᏞᏨØИᎢΞNᎢ-💀
10:24:29 PM
everything about that Kitt/Donovan tune‼️
I'll never get tired of hurdy gurdy man
Mike Lupica (host)
10:25:38 PM
HAD I NOT PLAYED THE BUTTHOLE SURFERS *LAST* WEEK....
-ᎷяMΔᏞᏨØИᎢΞNᎢ-💀
10:27:53 PM
more buttholes are a good thang
-ᎷяMΔᏞᏨØИᎢΞNᎢ-💀
10:28:06 PM
wow this weather is making me loopy
Mike Lupica (host)
10:29:26 PM
This Cary Ann Hearst may be the only lasting (good) legacy of HBO's "True Blood" TV series.
Mike Lupica (host)
10:29:41 PM
"Cocaine make you grind your teeth all night"
@MrM, I'm loving the weather outside tonight.
@MrM 💀, how's your weather?
-ᎷяMΔᏞᏨØИᎢΞNᎢ-💀
10:31:13 PM
well hell's bells I like this song
-ᎷяMΔᏞᏨØИᎢΞNᎢ-💀
10:34:29 PM
The weather is some kinda weird stifling hot at a high of 97° We don't have the crazy fire haze here. The weather is messing with my allergies though. Feel dizzy. Ugh.
-ᎷяMΔᏞᏨØИᎢΞNᎢ-💀
10:38:02 PM
Still sorta pretty though. Nearly Perfect. 😎
@MrM, so sorry to hear that, we had that "fire haze" here in PA all day yesterday, hopefully you won't have to deal with it for much longer, I feel also for the poor unfortunates in Oregon :(
-ᎷяMΔᏞᏨØИᎢΞNᎢ-💀
10:42:32 PM
So many fires in North America. An area in Russia too. Stunning that the haze is on the east coast. Awful for everyone! Stay safe and healthy, Bo and everyone! Thanks @Bo!!
@MrM, stay healthy. The world is burning, unfortunately.
-ᎷяMΔᏞᏨØИᎢΞNᎢ-💀
10:43:42 PM
I'm cry
@Mike, are these "love crackles" on this record? Sounding good.
Mike Lupica (host)
10:46:17 PM
Absolutely!
Mike Lupica (host)
10:46:55 PM
Haven't listened to this Suntanama record in eons. Forgot that it's kinda perfect in a late night / last call kinda way.
-ᎷяMΔᏞᏨØИᎢΞNᎢ-💀
10:47:15 PM
this playlist is rocking my world and making me type slooooow 🤩🤩🤩
Almost time to turn off the Christmas lights in the Starlite Lounge. 😞
-ᎷяMΔᏞᏨØИᎢΞNᎢ-💀
10:51:35 PM
Cheers to all the Dears!!
-ᎷяMΔᏞᏨØИᎢΞNᎢ-💀
10:52:10 PM
Fun show!! Many thanks and kind regards to you, DJ MikeLupica!!
Mike Lupica (host)
10:53:18 PM
Thanks everyone! Please get vaccinated!
great show again! thanks for the Fall story
-ᎷяMΔᏞᏨØИᎢΞNᎢ-💀
10:54:59 PM
Please get booster shots! And flu shots! Pneumonia shots!
Thx, Mike 🙏 Good night all!
Mike Lupica (host)
10:56:05 PM
Stay tuned for Peppermint Pig!
Slan abhaile Mike, excellent show as always, Horace mind yer back, night pitsters!
-ᎷяMΔᏞᏨØИᎢΞNᎢ-💀
11:00:06 PM
Of. YourAH. MindAH!