New Jersey's Only Radio Station
Jan 26, 2022 12:00 PM – 3:00 PM
With deirdre dionysiac
"hot adult content." Trying my best to make 1/56th of your week a bit better.
DO YOU BE?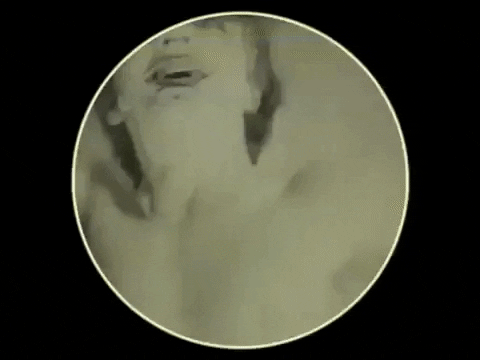 12:01 PM

BRUNO HOFFMANN

Largo in C Minor for Glass Harmonica (Johann Abraham Peter Schulz)

Music for Glass Harmonica

Candide, US

1968

12:06 PM

ALFRED SCHNITTKE, FRANK STROBEL

Die Glasharmonika: Pyramide

Die Glasharmonika

Trickfilm, USSR

1968

12:09 PM

THE THRESHOLD HOUSEBOYS CHOIR

Ikoreek

The Threshold Houseboys Choir Amulet Edition

self-released, Bangkok

2008

w/ Ketjak's "Ramayan Monkey Chant"

12:23 PM

GENESIS P-ORRIDGE & PSYCHIC TV

Decoder: Dream

Sugarmorphoses

Caroline Records, UK

1994

12:25 PM

Âme triste

Tunnel Vision Records, France

1987

reissued 2019.

12:31 PM

FRUGIVORES

Phantom of Fear

New Age Songs

Coda Records, UK

1987

12:34 PM

Exploring the Cave

Turtle Crossing Music, San Francisco

1992

( ( ( under mic ) ) )

12:43 PM

Key

Increase Records, Californie'

1971

12:47 PM

TAKASHI MATSUDAIRA

Extended Voices (New Version #1) (1967/2014)

Extended Voices

Edition Omega Point ("Experimental Music of Japan"), Japan

2014

composed by Toshi Ichiyanagi.

12:58 PM

MAKOTO MOROI

Kusabira (excerpt)

Kusabira

Edition Omega Point ("Obscure Tape Music of Japan"), Japan

2011

rec. 1964.

1:04 PM

MICHEL WAISVISZ

A Cheval ["On Horseback"]

Crackle

FMP/Claxon, Amsterdam

1978

1:07 PM

MICHEL REDOLFI, ANDRÉ JAUME

Opalescence

Hardscore

Creel Pone, France

1:12 PM

DEREK JARMAN

I'm Home / Sweats in the Night

1:23 PM

SUMMER MUSIC

Parte 1 and 2

Summer Music

Dieter Roth's Verlag, Germany

1979

( ( ( under mic ) ) )

1:24 PM

FIRE! ORCHESTRA

Exit! Part One

Exit!

Rune Grammophon, Norway

2013

1:43 PM

EIKO ISHIBASHI

Ask me how I sleep at night

For McCoy

Black Truffle, Japan/Australia

2022

1:48 PM

Song for Someone

Incus, UK

1973

1:56 PM

BHAKTI JAZZ

Glimpses of Truth

Glimpses of Truth

Bhakti Records, Germany

1980

1:59 PM

ジミー竹内とエキサイターズ [JIMMY TAKEUCHI & HIS EXCITERS]

さんさ時雨 (宮崎) ~ Sansa-Shigure (Miyazaki)

津軽じょんがら節 / ジミー民謡を叩く! ~ Jimmy Takeuchi vs. Japanese Folk Music

Toshiba Records, Japan

1969

2:03 PM

FERRANTE & TEICHER

Out of Nowhere

Heavenly Sounds in Hi-Fi

ABC-Paramount, NYC

1957

2:05 PM

New Day

Satyagraha, Cleveland

1984

2:09 PM

DAN LONEWAY AND FELLOW TRAVELLERS

An Attempt at Understanding Love (Pt's I, II, III, IV & V)

Rising

SoSun, Australia

1988

2:22 PM

MARK NAUSEEF & JACK BRUCE

Colotomix

Wun-Wun

Wun-Wun, Germany

1984

( ( ( under mic ) ) )

2:26 PM

FERNANDO FALCÃO

Danado Cantador (Balauê, Orquestra E Declamação) (À Fagner)

Memória das Águas

Poitou, Brazil

1981

2:28 PM

FEELING KREYOL

Mwen Ké Rivé

Las Palé

Strut, Guadeloupe

1988

2018 reissue

2:33 PM

Cristina

ZE Records, NYC

1980

2:39 PM

HUGH MASEKELA

Something for Nothing

Tomorrow

WEA, South Africa

1987

2:42 PM

Yagana EP

Soundway Records, UK

2021

2:48 PM

MAG & THE SUSPECTS

Thousands Dead

Thousands Dead

Virgin, France

1981

2:52 PM

Mundo Virtual

Richter Scale, Buenos Aires

2021

2:54 PM

THE FLYING LIZARDS

The Flood

The Flying Lizards

Virgin, UK

1979

( ( ( under mic ) ) )

2:58 PM

BILLY NEAL & RESCUE CHARITY

Too Many Minds Shaken Up

Too Many Minds Shaken Up

J.C.E. Records, St. Louis

( ( ( end credits ) ) )
I try to A. But often B and am satisfied with that mark. Is I is or is I ain't...
deirdre dionysiac (1) (host)
12:03:17 PM
Thanks as always to great american hero benjamin franklin
Glass harmonica or hookahs.. Or samovars... or lamps or trophies... we'll decide. And we're all right
-ᎷяMΔᏞᏨØИᎢΞNᎢ-💀
12:07:01 PM
Greetings and Salutations!
-ᎷяMΔᏞᏨØИᎢΞNᎢ-💀
12:07:28 PM
hello, dj deirdre dionysiac!
deirdre dionysiac (1) (host)
12:08:22 PM
Some of the punkiest classical music i've heard. Would almost fit on the No New York comp. or something similar. And hello all!
Mmmmm, Schnittke soundtrack music
He's definitely one of the most punk composers from this era. Him and Ustvolskaya
Zoinks zoinks zoinks.....
Love it. Like traffic sounds.... honk honk beep beep
French Dispatch soundtrack has a great little honk honk beep beep tune in it.
-ᎷяMΔᏞᏨØИᎢΞNᎢ-💀
12:13:30 PM
Imma get the holographic projection version of that album, Brian D
I had that lp tattooed to the back of my earlids
ǝɹnɔsqꓳ ǝɥꓕ ǝʌɐꓷ
12:16:00 PM
@ deirdre,is that YOU mixing in the monkey chant? Or the Threshold Houseboys Choir?
deirdre dionysiac (1) (host)
12:17:25 PM
It's in the computer's hands now (but i put it on, yeah)
ǝɹnɔsqꓳ ǝɥꓕ ǝʌɐꓷ
12:19:58 PM
Is it from the Nonesuch release?
deirdre dionysiac (1) (host)
12:22:27 PM
Yes, "Golden Rain"
ǝɹnɔsqꓳ ǝɥꓕ ǝʌɐꓷ
12:22:57 PM
🙃
Wow we're in for an adventure today! Great start Deirdre!
deirdre dionysiac (1) (host)
12:26:10 PM
Riffin', and skidaddlin' as is his custom
His Apook The Destroyer/All Purpose Bedtime Story is one of my faves...
And his Thanksgiving Prayer..
deirdre dionysiac (1) (host)
12:30:31 PM
Are those read-alouds?
Ya spoken word. But maybe not all parts are read "allowed" on radio ha. Editing required
Those german musicologists don't hold back
Ha ha "Die" . Supposed to be pronounced "dee" but yours was funnier in the glass harmonica context
Richard from Rocky Hill
12:42:29 PM
@ deirdre dionysiac (1) (host) Could you please Please PLEASE write here in the chat the citation for that ridiculously hilarious (all the funnier for apparently being absolutely serious) musicological takedown of the harmonica that you just read on the air? Thanks!
An only slightly seizure inducing gif.. My favorite level of seizure inducing
Richard from Rocky Hill
12:43:30 PM
Or if it's too esoteric, I'll email you off list about it. :-))
Ya that was classic Richard. Needs to be reat aloud ala Sgt Schultz exaggerated
Not too esoteric, Richard
deirdre dionysiac (1) (host)
12:44:18 PM
It's right in the heart of this article! -https://medium.com/lessons-from-history/the-worlds-most-dangerous-instrument-d609c1ea346c
Take that accordion! Take that banjo!
Meredith Monk! A true goddess. My last pre-pandemic concert
Richard from Rocky Hill
12:45:52 PM
@ deirdre dionysiac (1) (host) Ah, the glass harmonica, that dangerous freak-out machine!
Left my glass harmonica in the car in the city, locked the doors carefully... came back to the car and the window was smashed.... And someone had left another glass harmonica on the seat....
Richard from Rocky Hill
12:47:10 PM
@ Dan Ruccia I wholeheartedly agree. Thanks, DD, for championing the marvelous Ms. Monk.
A frog is driving 55 MPH South on I-95 and a glass harmonica player is driving 65 MPH North on I-95.......
The train paradox, but with a glass harmonica player on one side and an entire viola section on the other
Richard from Rocky Hill
12:49:26 PM
@ Brian D HAHA! Yes, now instead of accordion and banjo gags, glass harmonica jokes will be all the rage ...
deirdre dionysiac (1) (host)
12:51:42 PM
These are beautiful
Q- what is the difference? A- the frog might actually be heading to a gig. Alt -A- the viola section would just complain that the first violin always gets more attention not even noticing the glass harmonica
-ᎷяMΔᏞᏨØИᎢΞNᎢ-💀
1:01:26 PM
TopNotch First Hour! Cheers, dj deirdre dionysiac!
Hello Sci Fi and Ambience with Asian culture!
Anthony B. Creamer III
1:05:28 PM
Why am I discovering this show only now? Wow wow wow.
deirdre dionysiac (1) (host)
1:09:36 PM
Hi Ossy and Anthony. Welcome welcome welcome, now's all the time we've got!
Every Wednesday it's like a door opens up to another world....
just had to drop in and say "wow"
deirdre dionysiac (1) (host)
1:35:11 PM
I can only say, "wow" to you too
Europeans sure know how to experiment with music.
deirdre dionysiac (1) (host)
1:38:34 PM
They're definitely expert culture importers and samplers, and that too yeah. Scandanavian music has been very much on its own wavelengths for a while now though
Makes me also think of the Paal Nilssen-Love Large Unit as a similarly playful Scandanavian jazz++ group
deirdre dionysiac (1) (host)
1:45:47 PM
Wonder if there might be a couple of overlapping members, there's too many members in each group for me to figure that out right now though lol.
I had the same thought process. Wouldn't surprise me at all
-ᎷяMΔᏞᏨØИᎢΞNᎢ-💀
1:49:42 PM
Sam Waterston ❤️
deirdre dionysiac (1) (host)
1:55:24 PM
A little skippage to keep the brows low enough
Feeling a Green Eyes or Orange Moon from Erykah Badu, with some of the jazz hearing!
I call on the spirit of Chuck Mangione
deirdre dionysiac (1) (host)
2:04:18 PM
He lives quietly and meagerly still in our halls, just like the king of the hill cameo
in the toilet paper tower hahha
deirdre dionysiac (1) (host)
2:07:45 PM
That, but somewhere back in our unclassified world records section, just slowly breathing into his flugelhorn
deirdre dionysiac (1) (host)
2:11:09 PM
Helle-ough -ough -ough, jimbeaux!
I always picture jimbeaux eating a beignet and drinking some Cafe Du Monde
deirdre dionysiac (1) (host)
2:23:50 PM
He neglects to deny the accusations
He is disinclined to acquiesce
@soulmokossa close! black tea & glazed donut!
Am no strange to du monde & le beignet, tho!
deirdre dionysiac (1) (host)
2:45:13 PM
Mmm...hungry...
deirdre dionysiac (1) (host)
2:45:22 PM
Soup awaits me at the top of the hour
-ᎷяMΔᏞᏨØИᎢΞNᎢ-💀
2:49:55 PM
I'm dead
deirdre dionysiac (1) (host)
2:50:27 PM
You're not alone.
Congratulations on being one of the thousands
-ᎷяMΔᏞᏨØИᎢΞNᎢ-💀
2:51:05 PM
dj deirdre dionysiac, many thanks for sharing all these great selections! kind regards to you!
digging your tunes and expertise, deirdre
deirdre dionysiac (1) (host)
2:52:33 PM
And you for listening, and providing a point to all of this! Esoterica, are you up next today? I was gazing into the internal spinitron servers..
yes, yes filling in for ahab
deirdre dionysiac (1) (host)
2:53:09 PM
Nice! I'll give the good people a say so
awesome! thx so much. by the way love this WWW
-ᎷяMΔᏞᏨØИᎢΞNᎢ-💀
2:59:19 PM
Cheers to all the Dears, even those with Big Tattooed EarFlaps!
Lovely show and excellent week!
deirdre dionysiac (1) (host)
3:00:33 PM
Til next time! 😊