Portsmouth Community Radio
WSCA is listener supported non-commercial, freeform radio broadcasting at 106.1 FM in Portsmouth, NH with a 24/7 online presence at wscafm.org. Download our free app for Android and iOS today.
Nov 2, 2017 6:00 PM – 8:00 PM
Music
With Peter
The best blues, jazz, gospel anywhere. Ever. In the history of broadcasting. Amazing. Best thing you will ever hear.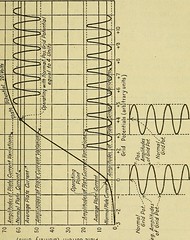 6:41 PM

Shemekia Copeland

Ain't Gonna Be Your Tattoo

33 1/3

Concord Records

Blues

6:47 PM

Led Zeppelin

Since I've Been Loving You

Led Zeppelin II

Atlantic

Pop/Rock

6:54 PM

New Black Eagle Jazz Band

Weary blues

New Black Eagle Jazz Band

GHB

Jazz

6:58 PM

New Black Eagle Jazz Band

Sidewalk Blues

New Black Eagle Jazz Band

GHB

Jazz

7:02 PM

Peter Karp and Sue Foley

Chance of Rain

Beyond The Crossroads

Blind Pig Records

7:05 PM

Dafnis Prieto, Kokayi & Jason Lindner

Extasis

Dafnis Prieto Proverb Trio

Dafnison Music

7:08 PM

Coleman Halkins

Bird of Prey Blues

7:15 PM

Zara Mcfarlane

Open heart

If You Knew Her

Brownswood Recordings

Jazz