Portsmouth Community Radio
WSCA Radio is a listener supported non-commercial, freeform radio station broadcasting at 106.1 FM in Portsmouth, NH with a 24/7 online presence at wscafm.org.
Jul 4, 2019 6:00 PM – 8:00 PM
Music
With Peter
The best blues, jazz, gospel anywhere. Ever. In the history of broadcasting. Amazing. Best thing you will ever hear.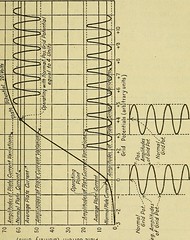 6:01 PM

Butthole Surfers

The Hurdy Gurdy Man

Piouhgd + Widowermaker!

Latino Buggeveil

Alternative

6:02 PM

the Revivalists

Navigate Below

City of Sound

Wind-up Records

Rock

6:06 PM

Neil Young & Stray Gators

Don't Be Denied

Don't Be Denied (Live)

Reprise

Rock

6:16 PM

6:19 PM

Dirty Pretty Things

Bang Bang You're Dead

Play It Loud

Universal Music

Alternative

6:23 PM

Living in America (US)

WM Sweden

Pop

6:23 PM

The Flaming Lips

Yoshimi Battles The Pink Robots Part 1

Yoshimi Battles The Pink Robots

Warner Bros.

Alternative

6:23 PM

A Picture Of Nectar

Rhino/Elektra

Pop

6:24 PM

Willie Nelson

Ride Me Back Home

Ride Me Back Home

Legacy Recordings

Country

6:27 PM

Best of 00-10

Nettwerk

Electronic

6:32 PM

6:36 PM

Bettye LaVette

Political World

Things Have Changed

Verve

6:40 PM

The Bomboras

Camel-Toe Stomp

Savage Island!

Dionysus Records / Bacchus Archives / Orange Sky / Hell Yeah

Rock

6:41 PM

Ozzy Osbourne

Mississippi Queen (Album Version)

Prince Of Darkness

Epic/Legacy

Pop

6:41 PM

Fruit Bats

Gold Past Life

Gold Past Life

Merge Records

Alternative

6:45 PM

Tullycraft

Every Little Thing

Disenchanted Hearts Unite

Magic Marker Records

Alternative

6:48 PM

The National

Hairpin Turns

Hairpin Turns

4AD

Alternative

6:52 PM

Thumpers

Unkinder (A Tougher Love)

Galore

Sub Pop Records

Alternative

7:00 PM

Destroy All Monsters

You're Gonna Die

Cherry Red: The Punk Singles Collection

Anagram Records

Rock

7:01 PM

Saxtribution

Cake by the Ocean (Saxophone Cover)

Cake by the Ocean (Saxophone Cover)

Saxtribution

7:02 PM

Charles Mingus

Haitian Fight Song

The Clown

Rhino Atlantic

Jazz

7:05 PM

Morgan Delt

The Lowest of the Low

Phase Zero

SUB POP

Alternative

7:06 PM

Charles Bradley

Lonely as You Are

Lonely as You Are

Innit Recordings

7:11 PM

american dream

DFA Records/Columbia

Electronic

7:16 PM

WHEN WE ALL FALL ASLEEP, WHERE DO WE GO?

Darkroom/Interscope Records

7:19 PM

The Colour in Anything

Universal Music

Electronic

7:25 PM

Nitty Gritty Dirt Band

Black Mountain Rag

Will The Circle Be Unbroken

Capitol Nashville

World

7:25 PM

Charlie Hunter & Lucy Woodward

Can't Let Go

Can't Let Go

2019 Charlie Hunter & Lucy Woodward

R&B/Soul

7:31 PM

The Faint

Machine In The Ghost

Fasciination

POD

Alternative

7:33 PM

David Huckfelt

King Whirl

King Whirl

David Huckfelt / Tone Tree Music

Folk

7:38 PM

Cerulean Salt

Wichita Recordings

Alternative

7:41 PM

Ugly Cherries

Father/Daughter Records

7:42 PM

My Mother & I

Matador

Alternative

7:47 PM

Empty Nesters

Carpark Records

Alternative

7:50 PM

Andean Condor

4AD

Alternative

7:55 PM

Hunter Hunted

Gentle Folks

Hunter Hunted

Universal Music Ireland Ltd.

Alternative

7:58 PM

Yo La Tengo

I'll Be Around