Community Radio from Asheville, NC. We keep Asheville thriving by producing diverse and eclectic programming that inspires our listeners to build connections across our communities and to discover new music and ideas.
Jul 23, 2020 10:00 PM – 12:00 AM
Music
With Don Howland
Shostakovich: The gentile Jewish composer
We hear music Shostakovich wrote in the years between the end of WWII and Stalin's death in 1953 that employed klezmer and Jewish folk melodies. Using Jewish themes in solidarity with his many Jewish friend was an act of defiance against the virulent anti-Semite Stalin.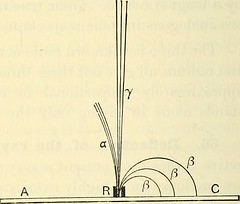 10:01 PM

Marina Zhukova & Elena Svechnikova w/ Vladimir Spivakov: Moscow Virtuosi

Shostakovich: From Jewish Folk Poetry, Op. 79 (1948); No. 1. Plach ob umershem mladentse (The Lament for the Dead Child)

Hommage a Shostakovich

Music Masters

10:08 PM

Dmitri Shostakovich (p), Dmitri Tziganov (v) Sergei Shirinsky (c); rec. 1945

Shostakovich: Piano Trio No. 2, IV. (1944)

10:22 PM

Konstantin Scherbakov

Shostakovich: 24 Preludes & Fugues, Op. 87 - Fugue #24 In D Minor

10:33 PM

Beethoven Quartet

Shostakovich: String Quartet No. 4 in D Major, Op. 83

11:01 PM

Fyodor Kuznetsov, bass w/ Yuri Serov, piano

Shostakovich: 4 Romances on Alexander Pushkin Poems, Op. 46; nos. 1-3

Shostakovich: Complete Songs, v. 3

Delos

11:15 PM

David Oistrakh w/ Mravinsky: Leningrad PO

Shostakovich: Violin Concerto No. 1 in A Minor, Op. 77

11:56 PM

Marina Zhukova & Elena Svechnikova w/ Vladimir Spivakov: Moscow Virtuosi

Shostakovich: From Jewish Folk Poetry, Op. 79 (1948); No. 2 & 6

Hommage a Shostakovich

Music Masters