Community Radio from Asheville, NC. We keep Asheville thriving by producing diverse and eclectic programming that inspires our listeners to build connections across our communities and to discover new music and ideas.
Aug 6, 2020 10:00 PM – 12:00 AM
Music
With Don Howland
Music of the Georgian composer Sulkhan Nasidze (1927-1996)
This video of a performance celebrating the 90th anniversary of Nasidze's birth in 2017 is fantastic!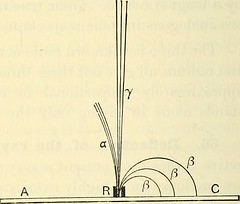 10:00 PM

Gulnara Kavtaradze

Sulkhan Nasidze - Ballade for piano (1956)

10:16 PM

Lisa & Tamas Batiashvili (violins), Nodar Jvania (viola), & Otar Chubinishvili (cello)

Sulkhan Nasidze: String quartet No. 3 (1980)

live, Djansug Kakhidze Tbilisi Center for Music and Culture on 10/31/2017

10:38 PM

Keti Tigashvili w/ Arıs Alexander Blettenberg: University of Music & Theater (Munich) Orchestra

Sulkhan Nasidze - Concerto for Oboe and Chamber Orchestra

11:01 PM

Jansug Kakhidze: Georgian State SO

Sulkhan Nasidze - Symphony No.5, "Pirosmani" (1977)

11:29 PM

Lisa Batiashvili (v) & Maximillan Hornung (c) w/ Georgian Sinfonietta

Nasidze: Concerto for Violin and Cello (1982)

live, Djansug Kakhidze Tbilisi Center for Music and Culture 10/31/2017

Youtube

11:54 PM

Medea Panishvili & Medea Altunashvili

Sulkhan Nasidze - Three Dances for two pianos (1979)