Community Radio from Asheville, NC. We keep Asheville thriving by producing diverse and eclectic programming that inspires our listeners to build connections across our communities and to discover new music and ideas.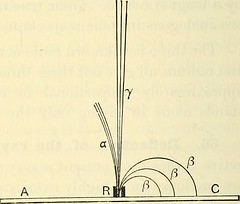 6:01 PM

Marcelle Meyer (1897-1958)

Claude Debussy: Preludes (L. 117), Book 1, #3

Charbier & Debussy

Urania

Meyer was a French pianist who gave premiere performances of works by Debussy (incl. his Preludes), Ravel, Satie and Stravinsky. She was the favorite pianist of Les Six, the French composers whose ranks incl. Poulenc, Milhaud and Talliferre. These recordings were made in the mid-'50s.

6:13 PM

musicians from the Scottish Chamber Orchestra

Anna Clyne (1980- ): Overflow for wind dectet (2020)

6:29 PM

Arnold Katz(?)

Nguyễn Lan Tuat (1935-2014): String Quartet

6:45 PM

Alexander Ivashkin (c) & Evgeny Kirilov: Soloists from the Nizhny Novgorod

Rodion Shchedrin (1932- ): Parabola Concertante

A. Ivashkin Plays New Russian Cello Concertos, 1960-2000

Alma

Commissioned by the Kronberg Academy to Mstislav Rostropovich. First performance on 28 October 2001 at the Cello festival of Kronberg by the Frankfurt Radio SO, Hugh Wolff (cond), Mstislav Rostropovich (cello)

7:10 PM

Sehiy Salov w/ Yuli Turovsky: I Musici of Montreal

Herman Galynin: Piano Concerto No. 1

Shostakovich's Circle

Analekta

all works on this LP from 1946

7:40 PM

Giedre Slekyte: Lithuanian National SO

Žibuoklė Martinaityte (1973- ): Saudade (2019)

Žibuoklė Martinaityte: Saudade

Ondine (2020)

recorded in COVID lockdown. Saudade is a Portugese word meaning intense melancholy, reflecting the death of her father and emigration to the U.S.