Community Radio from Asheville, NC. We keep Asheville thriving by producing diverse and eclectic programming that inspires our listeners to build connections across our communities and to discover new music and ideas.
May 9, 2021 6:00 PM – 8:00 PM
Music
With Don Howland
Car Tunes
A pen pal sent me a box of CDs he was getting rid of just as I was about to make a long-ass car drive. So the trip was 10x better. Thanks, Brian Berger!
This show features my faves from the journey.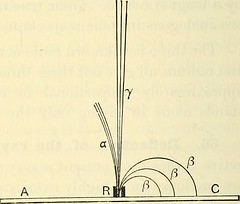 6:01 PM

Joanna MacGregor

Olivier Messiaen (1908-92): I - Regard du Père

Olivier Messiaen (1908-92): Vingt regards sur l'enfant Jesus

Collins Classics

6:12 PM

Joana MacGregor

Olivier Messiaen: VI - Par Lui tout a été fait

Olivier Messiaen (1908-92): Vingt regards sur l'enfant Jesus

Collins Classics

6:28 PM

Chilingrian Quartet

Igor Stravinsky (1882-1971): Three Pieces (1914)

Stravinsky/Schnittke/Roslavets/Smirnov/Firsova

Conifer (1995)

6:41 PM

Noriko Ogawa w/ Lan Shui: Singapore SO

Alexander Tcherepnin (1899-1977): Piano Concerto No. 2, Op. 26 (1923)

Tcherepnin Piano Concertos 2 & 4, etc.

BIS (2003)

7:04 PM

Gunilla von Bahr (alto flute) w/ Okku Kamu: Stockholm Chamber Ensemble

Aulis Sallinen (1935- ): Kammermusiiki II (1976)

7:25 PM

Ernst Bour: SWR Sinfinieorchester Baden-Baden und Freiburg

Wolfgang Rihm (1952- ): Sub-Kontur für Orchester (1974-5)

Rihm Dis-Kontur/Lichtzwang/Sub-Kontur

SWR Music

8:30 PM

Mieko Kanesuji (sop) & Katia Tchemberdji (p)

Katia Tchemberdji: Widmung (2001)

Katia Tchemberdji Chamber Music

Col Legno (2004)

8:57 PM

New Jersy Percussion Ensemble at William Paterson College, dir. Raymond DesRoches

John J. Becker (1886-1961): The Abongo

Quartet Romantic

New World Records (1998)