Boston College Radio, Chestnut Hill, MA
Student-run radio station at Boston College, Chestnut Hill, Mass. USA
Feb 1, 2023 11:00 PM – 12:00 AM
NCP
With Audrey
The genre of black metal typically conjures images of murder, church burnings, and production that sounds like it was recorded through a tin can in the middle of the Norwegian Woods. The Cosmic Void attempts to prove the beautiful brutality of black metal through more atmospheric and nuanced examples.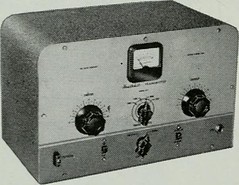 11:07 PM

Towards the Frozen Stream

1999

Rock

11:13 PM

Earth I

ORCHARD - Avantgarde Music

2015

Heavy Metal

11:29 PM

11:35 PM

Grima

The Moon and It's Shadows

Tales of the Enchanted Woods

Grima

2017

Rock

11:40 PM

Incalescence

Naturmacht Productions

2017

Heavy Metal

11:52 PM

Firienholt

Trails of Destiny

White Frost and Elder Blood

Naturmacht Productions

2023

Pop
tonight's transition was even more pronounced
Audrey (host)
11:05:54 PM
I like to embrace the chaotic change of pace
seems like you were looking forward to it
Audrey (host)
11:08:34 PM
Glad to hear it!
Audrey (host)
11:14:50 PM
It definitely isn't the last wintery black metal song of the hour...
good evening...just finished recording my show...so we are going from jazz to metal to jamie? OK...
Audrey (host)
11:20:18 PM
You got it! There isn't really a great place to put a black metal show so it is going to be pretty jarring regardless (which I have fun with)
Audrey (host)
11:46:23 PM
Thanks for listening! I was quite excited when I found this album on my weekly Bandcamp deep dive
Audrey (host)
11:48:29 PM
indeed
Jamie Cohen (1)
11:54:36 PM
been listening while uploading files, great show!
Audrey (host)
11:55:00 PM
Thanks for listening Jamie! I'm excited to hear your show
Audrey (host)
11:55:06 PM
Spinitron apparently thinks this Firienholt is pop, which is certainly an interesting interpretation. Breaking news: I'm a pop show now!
Jamie Cohen (1)
11:56:00 PM
@PC, i kinda like following Audrey...
Audrey (host)
11:57:21 PM
And I also enjoy preceding Jamie
thanks for the presentation
both great shows with tasty tunes...