Community Radio for Boise and Beyond
Listen to KRBX 89.9 FM and 93.5 FM (downtown) and streaming online. Radio, Live Transmission.
On air
Sep 25, 2022 11:00 AM – 1:00 PM
Music
With Jason Beek
Vintage rock 'n' roll, heavy blues, twanging rockabilly, righteous surf, classic country, and early gospel.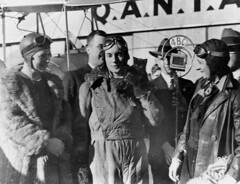 12:34 PM

Doctor Ross

That's All Right Now Mama

Doctor Ross - The Harmonica Boss

Big Bear Records

1974

12:27 PM

Buck Owens & His Buckaroos

Hello Happiness, Goodbye Loneliness

Sweet Rosie Jones

Capitol

LP

12:25 PM

Wynn Stewart

Love's Gonna Happen to Me

Love's Gonna Happen to Me

Capitol

LP

12:21 PM

Bob Wills & His Texas Playboys

At the Woodchopper's Ball

The Tiffany Transcriptions, Vol. 5: It's Fun Dancing

Edsel

USA

LP

12:18 PM

The Louvin Brothers

There's a Higher Power

Satan Is Real

Light in the Attic

LP

Bluegrass

12:16 PM

George Jones

Heartbroken Me

The Crown Prince of Country Music

Starday

LP

12:14 PM

Hank Williams

My Bucket's Got a Hole In It

40 Greatest Hits

Polygram

LP

12:09 PM

Stanley Brothers

The Drunkard's Hell

The Columbia Sessions Vol. 2

Rounder

LP

12:03 PM

Ricky Nelson

Waitin' in School

Imperial 1452

Imperial

7 Inch

12:01 PM

11:58 AM

11:55 AM

Jack Scott

The Way I Walk

Carlton #514

Carlton

7 Inch

11:53 AM

Johnny Burnette & His Rock 'N' Roll Trio

Tear It Up

Tear It Up

Solid Smoke

LP

11:51 AM

The Jodimars

(Boom Boom) My Bayou Baby

Well Now Dig This!

Bulldog Records

LP

Rock

11:49 AM

Ronnie Hawkins & The Hawks

Wild Little Willy

Ronnie Hawkins and the Hawks

Waxtime

LP

Rock

11:42 AM

Bunker Hill

The Girl Can't Dance

Friday Night Dance Party / The Girl Can't Dance - Single

Norton Records Inc.

1997

7 Inch

Rock

11:39 AM

Lowell Fulson

Rock This Morning

Checker 8613

Checker

7 Inch

11:35 AM

Stompin' Vol. 6

V/A

unknown

LP

11:33 AM

The Kool-Dips

Down in the Alley

Border Town Jive

Krazy Kat

LP

11:31 AM

Imperial #X5417

Imperial

7 Inch

11:28 AM

Bill Doggett

Honky Tonk - Part 1

11:25 AM

JD McPherson

Abigail Blue

North Side Gal - Single

Rounder

7 Inch

11:17 AM

The Pilgrim Travelers

Straight Street

The Best of the Pilgrim Travelers

Specialty Records

USA

LP

11:15 AM

Staple Singers

I'm Leaning

Uncloudy Day

Mississippi Records

LP

11:12 AM

Sally Dotson, Smoky Babe, Hillary Blunt

Your Dice Won't Pass

Country Negro Jam Session

Arhoolie

LP

11:08 AM

Rev. Gary Davis

Lost John

Blues and Gospel

Biograph

USA

LP

11:05 AM

Robert Wilkins

I'll Go With Her

The Original Rolling Stone

Yazoo

2006

LP

Rock

11:02 AM

Howlin' Wolf

Chess

USA

1962

LP