Real People Real Radio
Tucson and Southern Arizona's Community Radio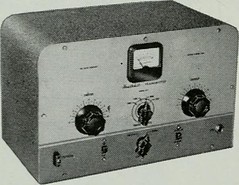 On air
Mar 20, 2019 6:00 PM – 7:55 PM
Music
Latin Jazz, salsa, Brazilian and Mexican tunes.
Primavera. Liza is subbing for Pepe tonight.
Spring starts today, with the Vernal Equinox. Celebrating sowing seeds, planting roots to harvest and feed our world. New beginnings grow with care and labor. March 31 is Cesar Chavez Day! Essence of blossoms mix with the wind and support souls and the wings of doves.

6:17 PM

Flaco Jimenez

Un Mojado Sin Licencia

Chulas Fronteras & Del Mero Corazón

Arhoolie Records

1995

6:12 PM

Perla Batalla

Las Mananitas

Discoteca Batalla

Mechuda Music

2003

6:09 PM

Los Pengüinos del Norte

Corrido de Cesar Chavez

Chulas Fronteras

Arhoolie

1995

CD

6:02 PM

Meztizo

Discogs

1974

Other

6:02 PM

Los Lobos & Carmen Moreno

Corrido De Dolores Huerta #39

Si Se Puede! - Los Lobos and Friends

Fantasy Records

1976

6:02 PM

Sabiduria

Ropeadope

2017

CD

Sabiduria is Wisdom and the back round music for this show